The holiday season is officially here. Soon, your family and friends will be knocking on your door and you'll have to entertain them. Luckily for you, Oshkosh is here to help with a generous helping of events, attractions and entertainment for the entire Thanksgiving Weekend.
Family-friendly Holiday Events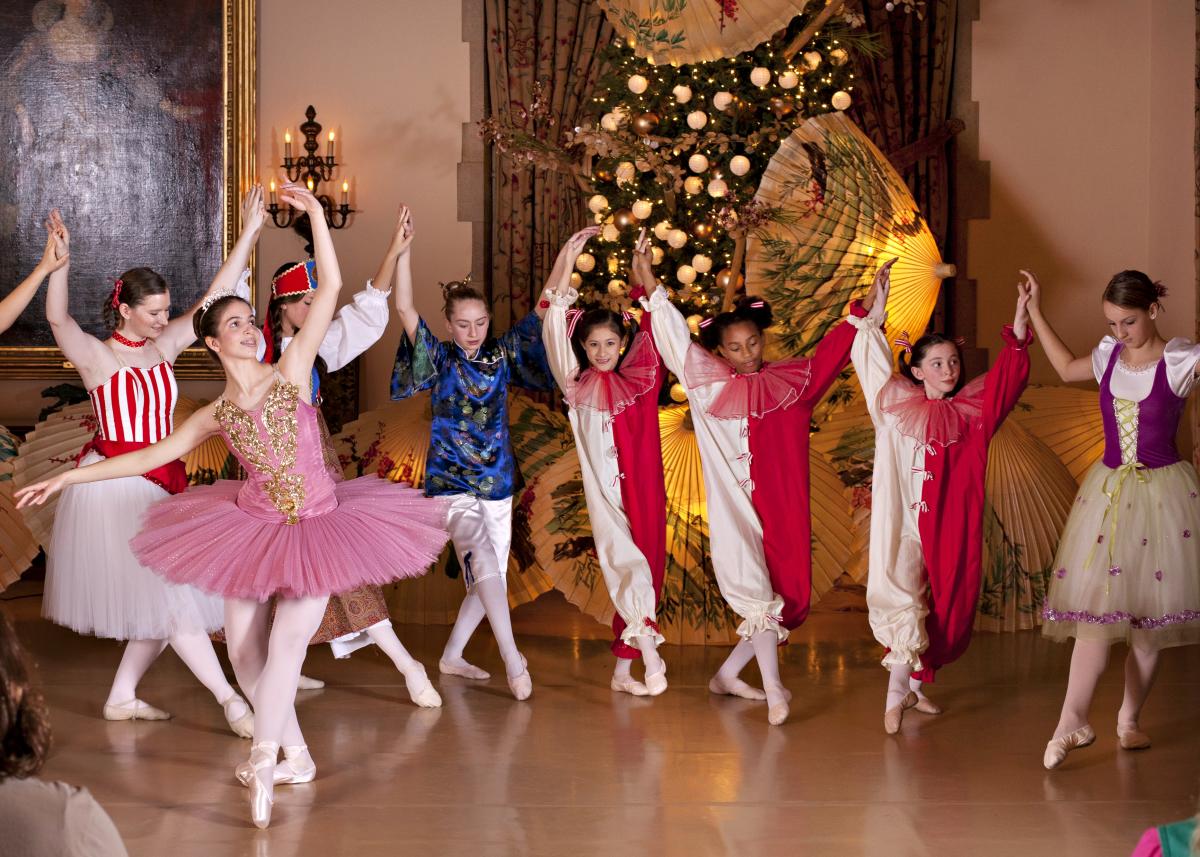 Nutcracker in the Castle | Paine Art Center and Gardens, Nov. 18 to Jan. 9
A dazzling display of sights, sounds and surprises await you as the story of the Nutcracker fairy tale unfolds within each room of the historic estate. 70 elaborately decorated Christmas trees, the magical Land of Sweet and the enchanting Sugar Plum Fairy await your visit with either a self-guided tour, candlelight tour or guided tour.
Festival Foods Turkey Trot |  Oshkosh Seniors Center, Nov. 24 at 8AM
The Festival Foods Turkey Trot benefits the YMCA and Boys & Girls Club in our Community! Participants can partake in either the timed 5-mile run, untimed 2-mile fun run, or an untimed 2-mile walk and is open to everyone of all ages and abilities. Don't forget to bring your favorite cuddly companion for the 2-mile Dog Jog.
Celebration of Lights | Menominee Park, Nov. 25 to Dec. 31 (Open daily 5:30-9PM)
See more than one million twinkling lights as you drive throughout beautiful Menominee Park Holiday sights, sounds and activities include the 100-foot tree, more than one-hundred twenty trees filled with lights, sculptured scenes, animated light displays, visits with Santa (daily through Dec. 21), special event nights, carriage rides and much more.
Fire Escape Wheel Throwing for Kids |  Fire Escape, Nov. 25 at 11AM & Nov. 27 at 1:30PM
A unique workshop that is great for kids ages 6+ to learn how to throw on the pottery wheel. Each workshop goes through the basics of throwing on the wheel and the class includes a one-on-one instructor to assist through the process of throwing their very own bowl!
Wisconsin Herd Basketball | Oshkosh Arena, Nov. 26 at 7PM
Cheer on the Herd as they take on the Sioux Falls Skyforce!
Artisan Marketplace | Vines & Rushes Winery, Nov. 26 at 10AM
Your next shopping opportunity is here and just in time for the Holiday season! Stop in and check out their large great room which will be filled with vendors selling a variety of handcrafted items. Wood fired pizza, Vines & Rushes Wine and Knuth's Craft Beer is available for purchase from 11AM to 8PM.
Holiday Market & Bazaar  | Oshkosh Convention Center, Nov. 26 at 9AM
The Winter Market highlights locally-grown fresh and organic produce, including: late season fruits & vegetables, hydroponic and green house raised greens, eggs, locally roasted coffees, honey, syrups, cheeses, farm raised meats, including: beef, chicken, pork, and bison, jams & jellies, canned goods, bakery, craft items, take home meals and so much more. Enjoy local and live entertainment!
Slow Roll at The Waters through the Celebration of Lights | The Waters, Nov. 29 at 5:30PM
Grab your bikes and winter gear for one last bike ride of the season! Meet at The Waters at 5:30 for beverages and snacks and take off at 6:30 for a slow roll through the Oshkosh Celebration of Lights. Festive attire and bike decor highly encouraged.
Check out our special holiday section to find more festive fun!
Family-friendly Attractions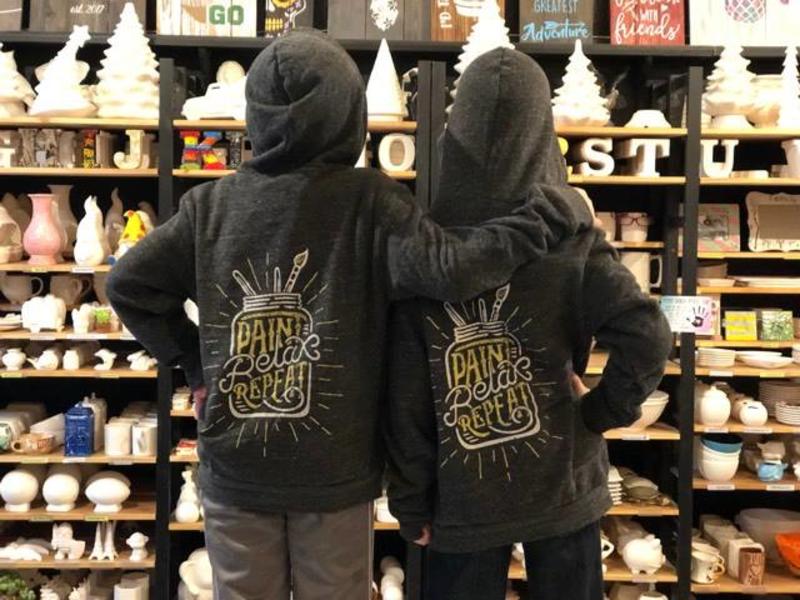 Escape Oshkosh | Race against the clock where the rooms are full of puzzles, clues and heart-pounding fun. You and your team will enter one of the four escape rooms where you will have 60 minutes to figure out how to escape.
Boards and Blades | You don't have to be a lumberjack to enjoy hatchet throwing. Don't let the hatchets intimidate you… we guarantee you'll be pleasantly surprised how easy and fun this is!
Fire Escape | The DIY art studio is perfect for an afternoon of family expression and creativity. Paint pottery, board art signs, canvas paintings and much more. The staff here is super friendly and ready to help you create your very own masterpiece.
MToxins Venom Lab  | MToxins offers live venom extraction shows from a wide variety of snakes, scorpions, and spiders from around the world. Witness Mr. Frank and his team produce a wide variety of venoms, then follow along in the process to see how they turn them into useable forms for customers to use, all while learning about the process of manufacturing antivenom. 
EAA Museum | The Museum is one of the most extensive aviation attractions in the world, a year-round destination for the entire family. Come and explore their world-class displays and galleries. Marvel at aviation innovations in their collection of more than 200 historic airplanes. Spend time in one of their four movie theaters. Take a ride in a vintage airplane at Pioneer Airport—a real working aerodrome right out of the "golden age" of aviation. Explore Outer Space in EAA's Willan Space Gallery. Witness a piece of history in the Eagle Hangar, their tribute to World War II aviation and get "hands on" in the KidVenture Gallery, their exciting interactive gallery for kids of all ages!
Mineshaft Game Room  | The Mineshaft Game Room offers plenty of fun for the entire family! Not only is there the option to test your gaming skills at a variety of new and unique games, the massive game room also provides many traditional arcade games like Skee-ball and basketball, as well as a giant crane machine. No matter your skill set, there's a game for you.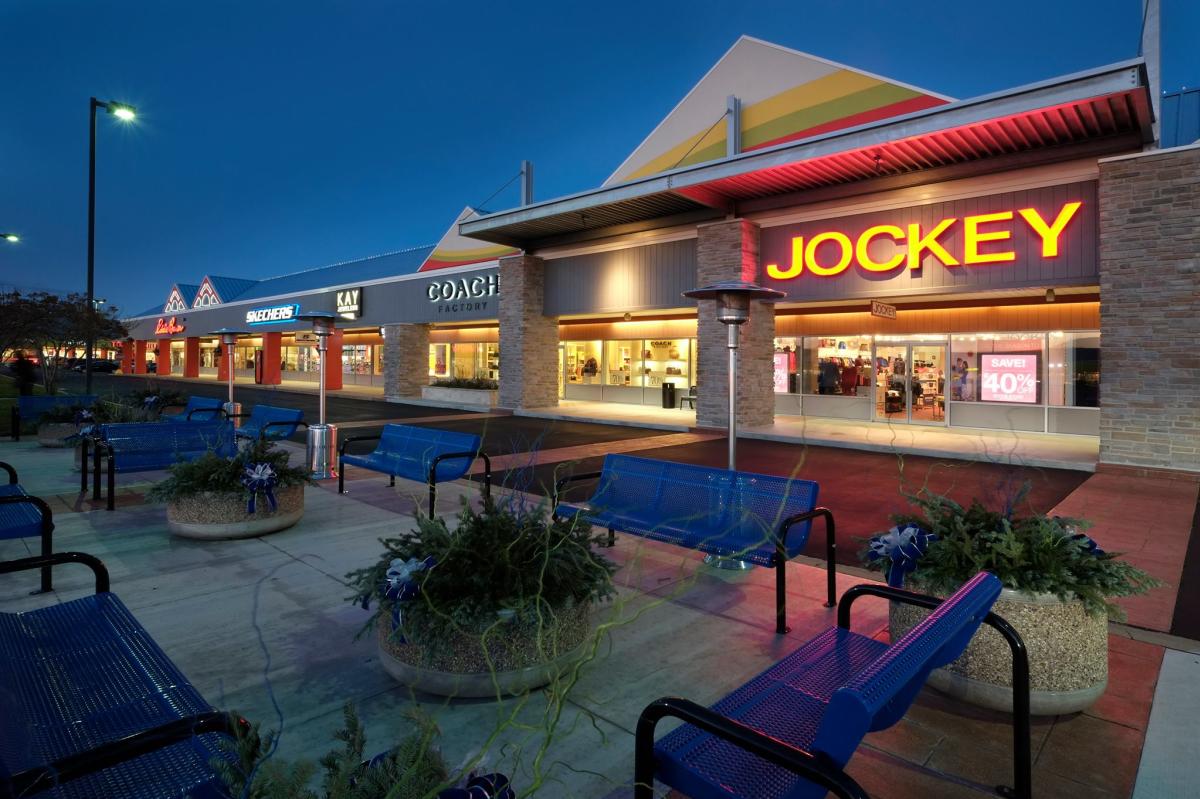 Black Friday & Small Business Saturday  | Downtown Oshkosh, Nov. 25 & Nov. 26 at 10AM
The perfect opportunity to kick-off your Holiday shopping and snag some great deals as you shop local! You will find numerous shops downtown including boutiques, vintage and antique stores, thrift shops, salons and more. There are also great restaurants and pubs in downtown Oshkosh that offer excellent holiday specials and gift cards.
Holiday Market & Bazaar  | Oshkosh Convention Center, Nov. 26 at 9AM
Shop more than 35 vendors featuring locally-grown food, farm-raised meat, bakery and craft items and more.
And don't forget to check out our amazing Outlet Shoppes where you'll find more than 40 brand name stores.
Beer and Chocolate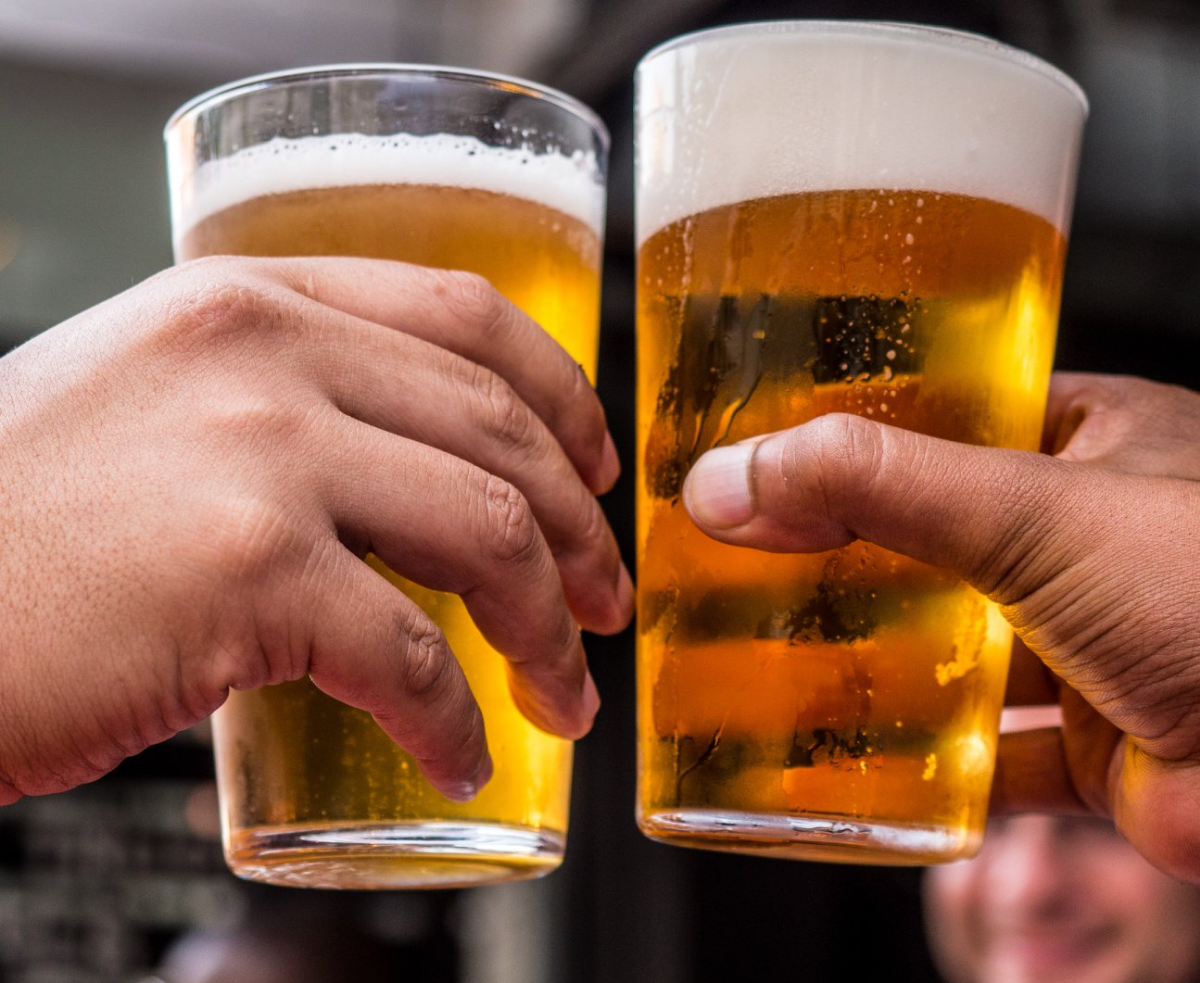 Oshkosh has three great breweries that are ready to pour you the perfect pint. Bare Bones Brewery, Fifth Ward Brewing Co., and the Fox River Brewing Co. all offer a variety of hand-crafted beer from a traditional pilsner to a complex stout. Take a break from the holiday mayhem and have a beer. Learn more about Oshkosh's breweries  here.
Get your fill of sweets and other treats at two of Oshkosh's most popular chocolate shops,  Hughes Home Maid Chocolate Shop and Oaks Candy. Delicious toffee, meltaways, nut clusters, and cream-filled goodness can be found at each location. Stop by or order your favorite flavors today. Find more sweet treat ideas here.
Outside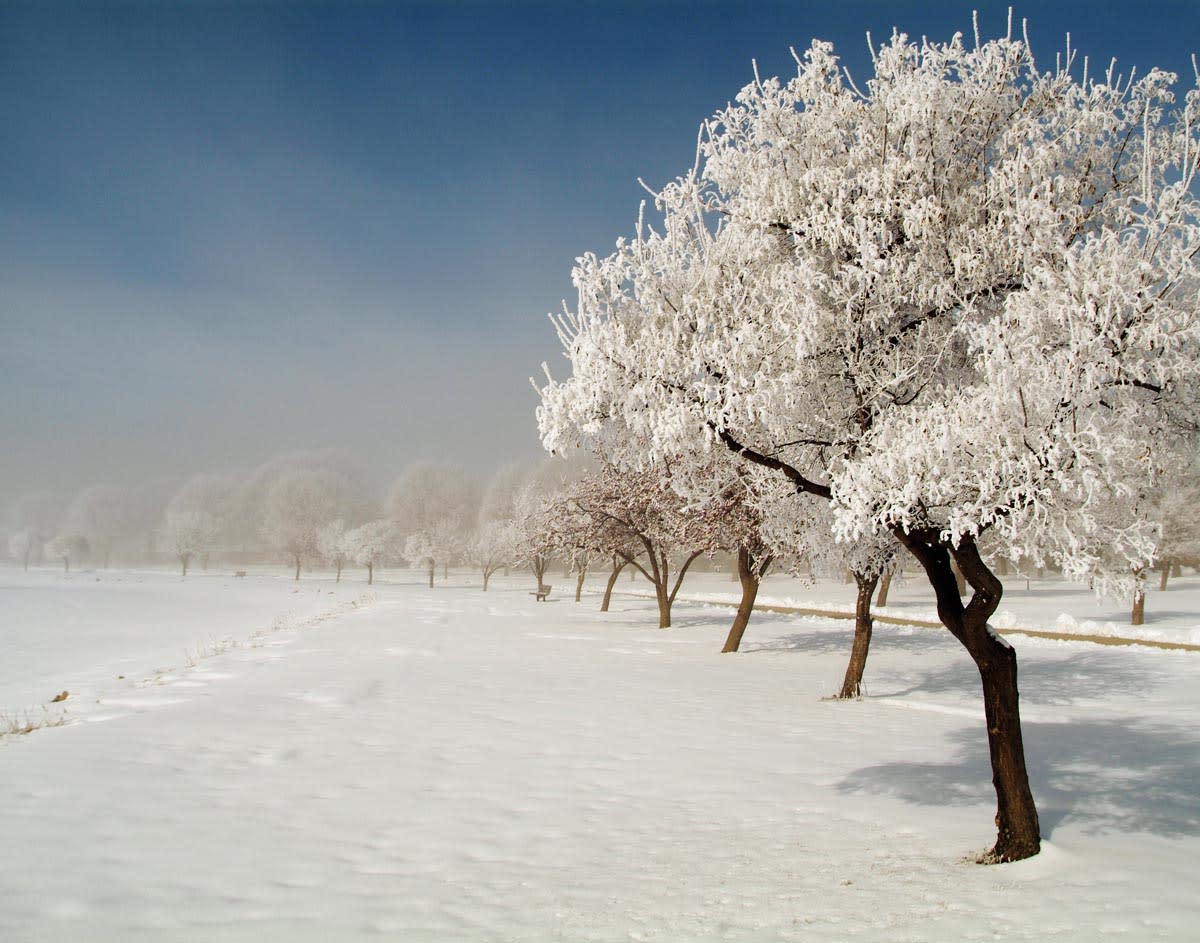 Don't let the cooler weather keep you indoors. Get out and burn off all that turkey and pumpkin pie you just devoured. Menominee Park, Terrell's Island and the Wiouwash Trail are three great options for talking a quick nature walk or scenic jog. Looking for more trails, check out our  trails page.
Don't be a scrooge this holiday season! If you don't like any of these ideas, check out our website to discover more events, attractions and entertainment.
Stay the night in Oshkosh—click here for overnight options!