Are you an aviation enthusiast attending the renowned AirVenture event in Oshkosh? Along with witnessing breathtaking displays of aircraft, make sure to capture your memories at these top Instagram-worthy spots in Oshkosh. From landmarks to delicious local treats, these locations offer the perfect backdrop for your AirVenture adventure feed.
1. Kwik Trip: Fuel up on Instagrammable Moments
You might not expect a gas station to be a prime Instagram location, but Kwik Trip is an exception. This convenience store chain is famous for its quirky social media presence and what would be a trip to Oshkosh without a stop at Kwik Trip?! Snap a photo in front of their colorful signage with their deliciously famous glazers to add a touch of Wisconsin to your AirVenture experience. Locate an Oshkosh Kwik Trip here!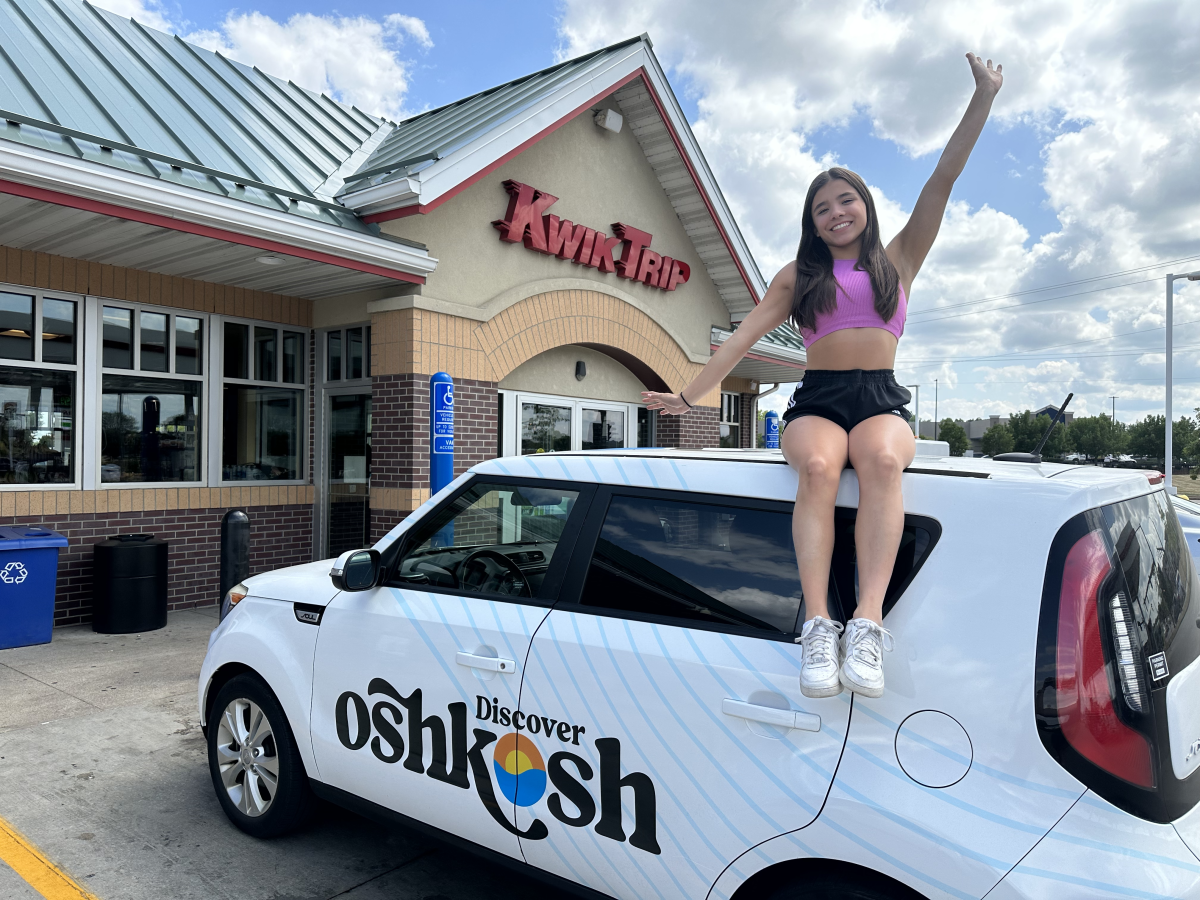 2. Big Yellow Chair at Fox River Brewing Company: Take a Seat in Style
Located at the Fox River Brewing Company, this giant yellow chair is a must-visit spot for Instagrammers seeking a playful photo opportunity. Towering above its surroundings, this oversized chair adds a sense of fun to your AirVenture escapades. While you're there, grab a bite to eat at this delicious waterfront dining location. Strike a pose, and don't forget to tag #AirVenture and #DiscoverOshkosh and #OSH23!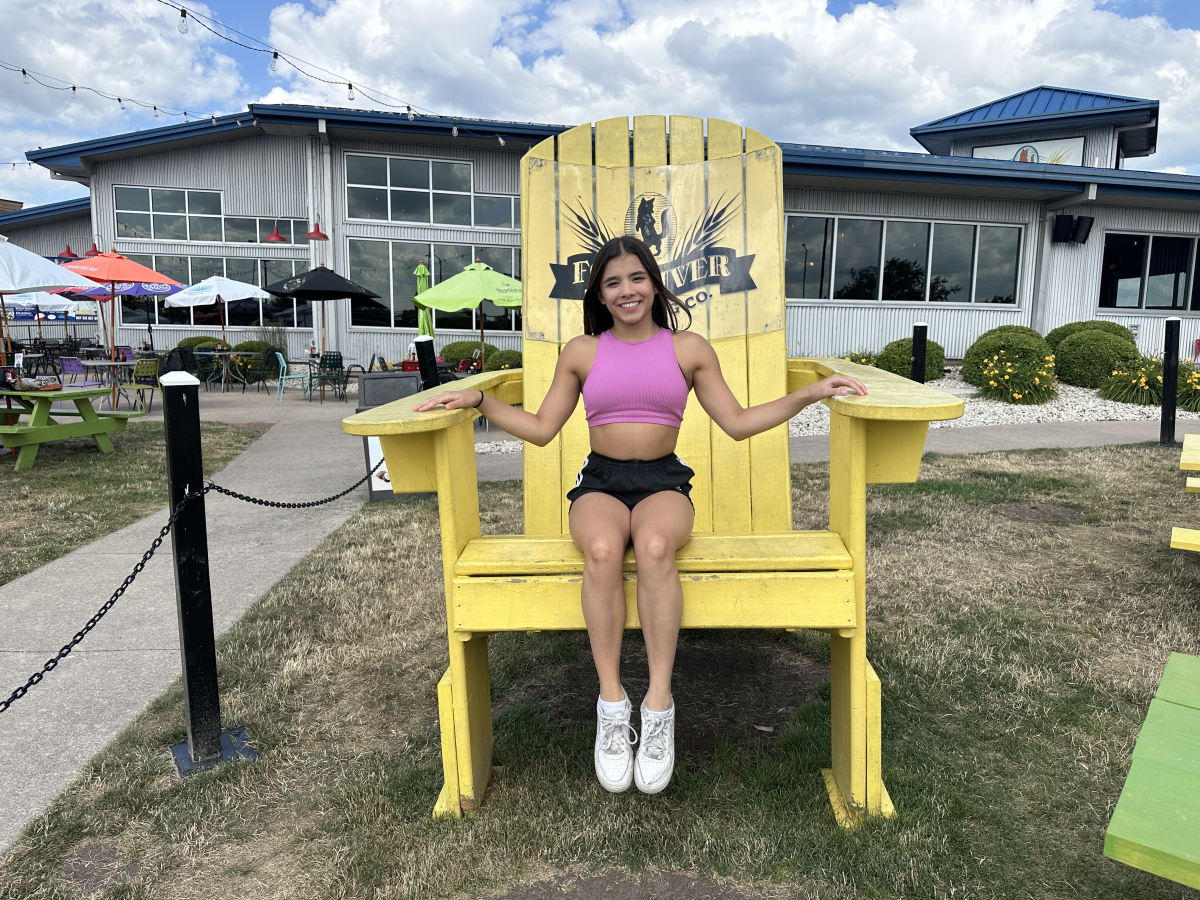 3. The Greetings Tour Mural: Share Your Excitement
As you explore the streets of Oshkosh, make sure to stop by the NEW Greetings Tour Mural located on the side of The Roxy Supper Club. This vibrant and colorful artwork is a favorite among locals and visitors alike. It features a large-scale mural with the word "Greetings from Oshkosh" across it, making it the perfect backdrop for sharing your enthusiasm for AirVenture in Oshkosh. Say hello to your friends from afar! Get creative with your poses and let the vibrant mural amplify your feed's excitement.
Is your Instagram feed ready to step it up with more mural pics? Make sure to check out ALL of the murals in Oshkosh to up your Instagram game—we promise there is one that will match your feed!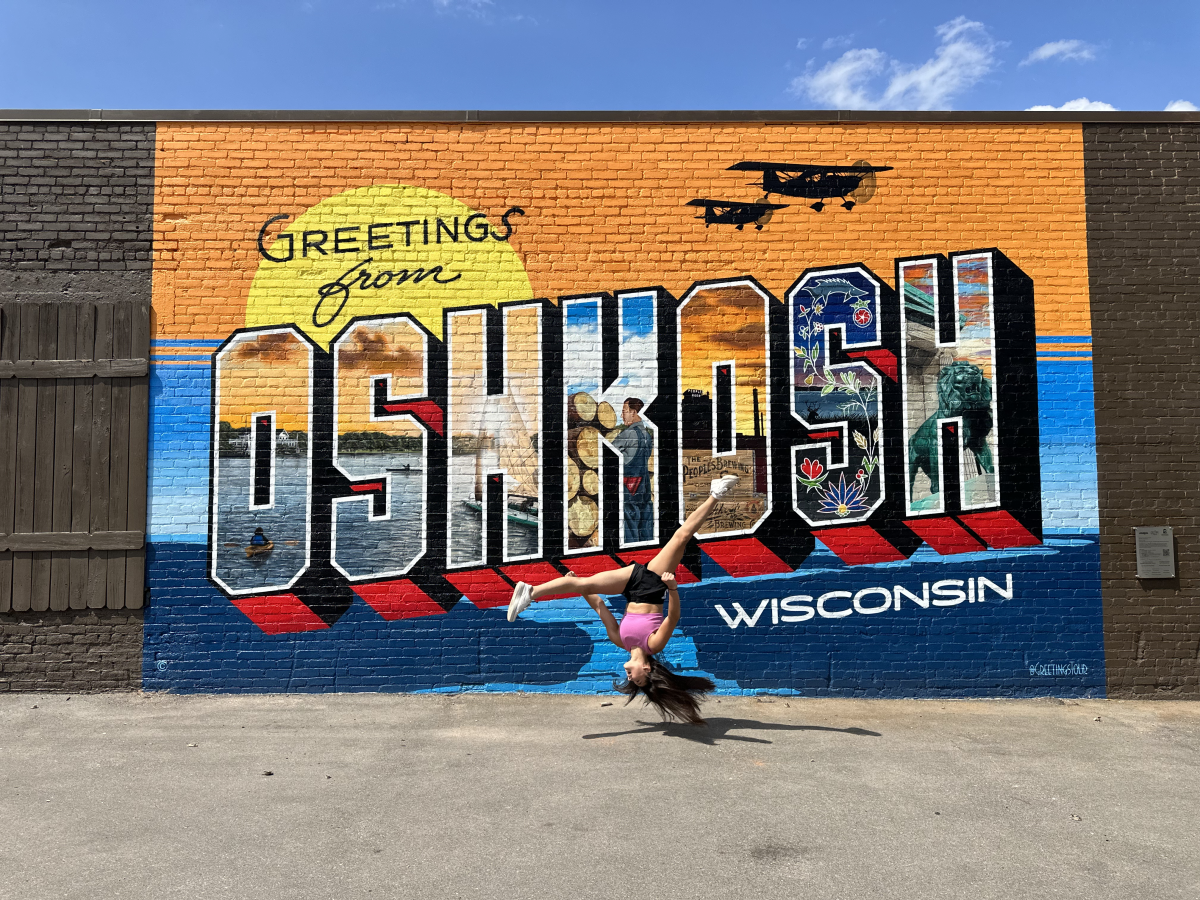 4. Cheese Curds at Ruby Owl: Satisfy Your Taste Buds and Feed Your Feed
No visit to Oshkosh is complete without indulging in some mouthwatering Wisconsin cheese curds. And Ruby Owl is the place to go because they use locally made Union Star Cheese Curds! These delectable deep-fried Wisconsin delicacies not only satisfy your taste buds but also make for a drool-worthy Instagram post. Capture a close-up shot of the crispy golden curds, paired with a dipping sauce of your choice, to make your followers envious of your foodie adventures in Oshkosh.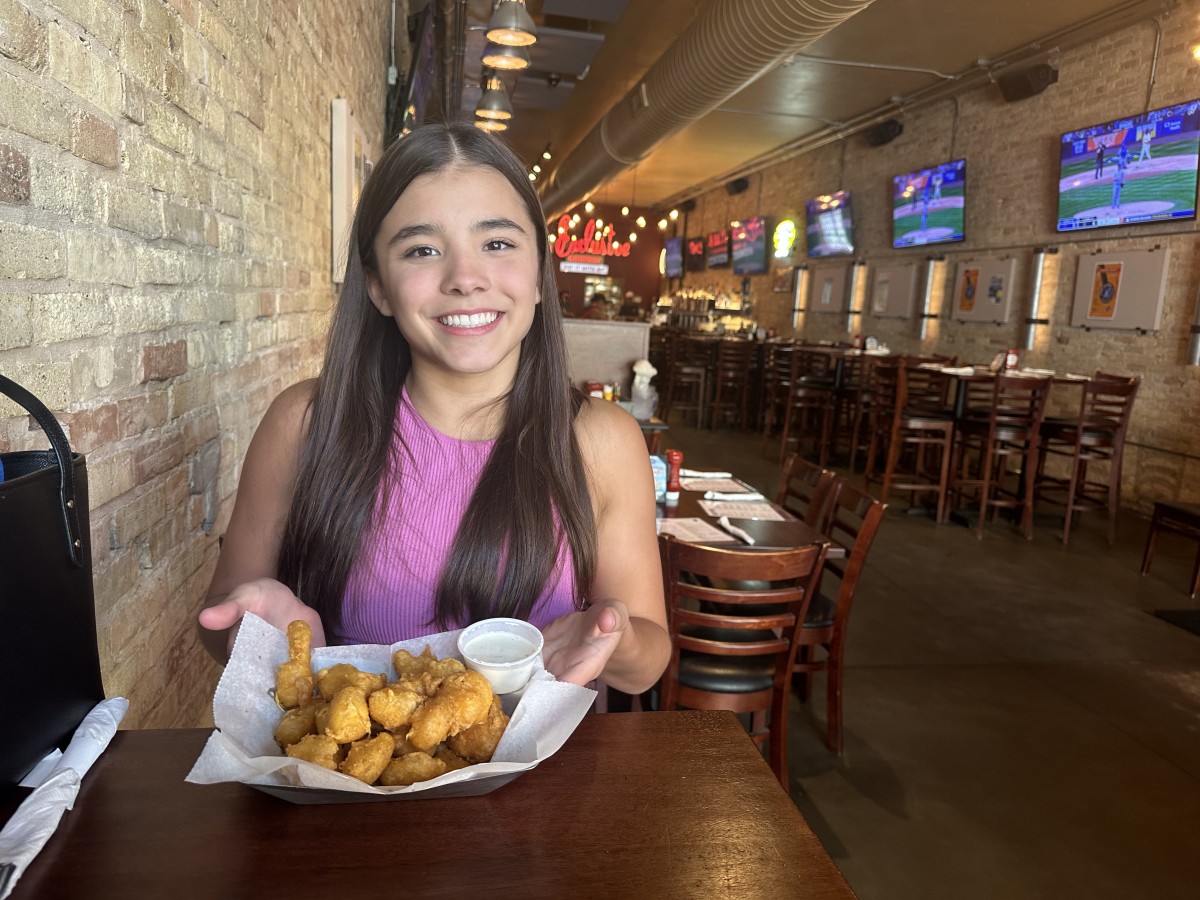 5. The Brown Arch at the EAA AirVenture Grounds: A Symbol of Aviation Excellence
Last but not least, make sure to stop by the iconic Brown Arch at the EAA AirVenture grounds. This historic landmark welcomes aviation enthusiasts from around the world and serves as a symbol of excellence in the field. Strike a pose beneath the arch, showcasing your love for aviation, and let the world know that you've made it to the heart of AirVenture.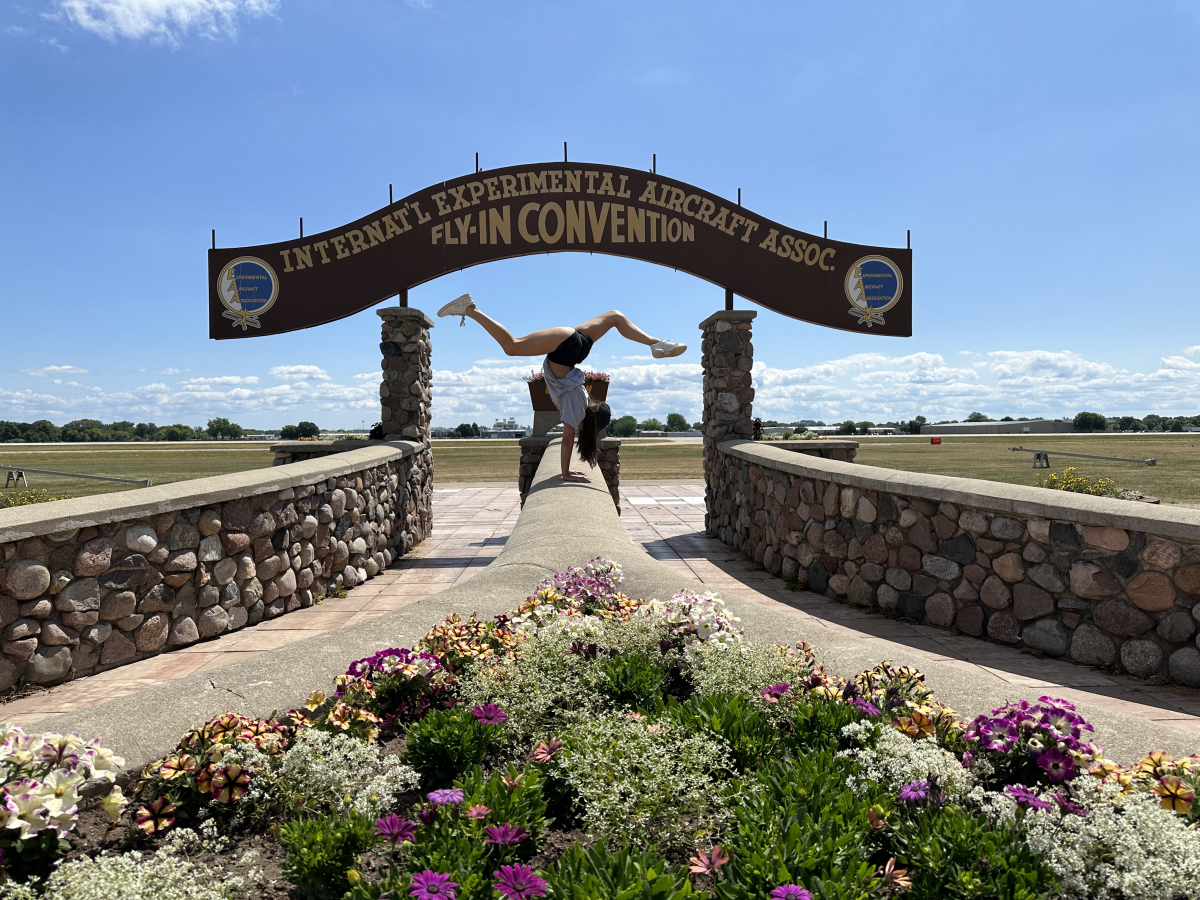 Don't miss out on the opportunity to capture incredible memories during your AirVenture visit to Oshkosh. So grab your camera, explore these locations, and let your AirVenture adventure unfold on your Instagram feed!
Be sure to tag us in the photos you capture throughout Oshkosh on Facebook and Instagram for a chance to be featured!
Stay the night in Oshkosh—click here for overnight options!