Did you know Winnebago County is covered with beautiful trails? They are perfect for the warm months of biking, winter snowmobiling and even horseback riding. Find your path along five of our top-rated Oshkosh trails!
Wiouwash State Trail
The Wiouwash State Trail is a flat, high trestle trail named after the four counties it runs through (Winnebago, Outagamie, Waupaca and Shawano). The section of the trail from Oshkosh to Hortonville stretches 21.8 miles. About six miles of the trail is a gravel road that eventually connects to the trestle trail of an abandoned railroad corridor.
The trail is open for hiking, biking, fishing, horseback riding, snowmobiling, snowshoeing and cross-country skiing. There are multiple places to stop along the way of this long trail, such as Bare Bones Brewery or wildlife areas. There are also many areas for people to take a break to enjoy the wildlife, such as the 10,000 acres of the Rat River Wildlife Area on Medina Junction Road. Many also enjoy shoreline fishing in Sunset Bay.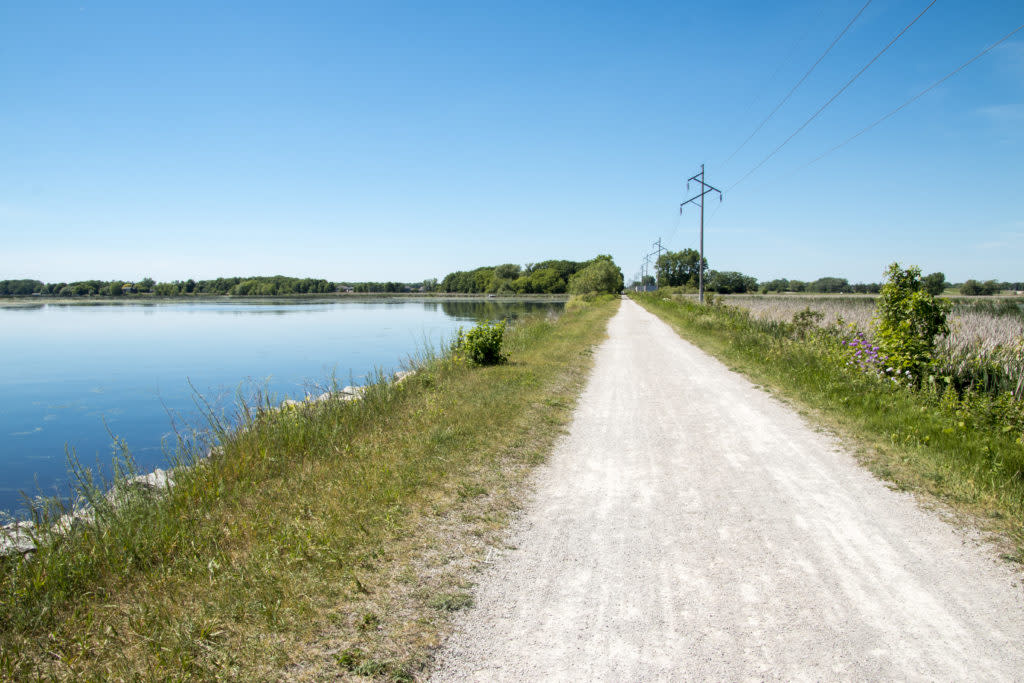 Mascoutin Valley State Trail
The Mascoutin Valley State Trail is an 11-mile adventure from Berlin to Ripon built on a former railroad corridor. The surface is crushed limestone, gravel and grass. It runs through Green Lake, Winnebago and Fond du Lac counties with scenic views of farms, prairies and wetlands.
The trail is open for walking, biking, horseback riding, snowmobiling, cross-country skiing and snowshoeing. There are multiple parking lots along the trail for pit stops like the Rush Lake Marsh area, which is one of Wisconsin's most important wetland communities for its migratory and breeding bird populations. Another stop is Vines & Rushes Winery, a winemaking facility that offers wine tasting in Ripon year-round.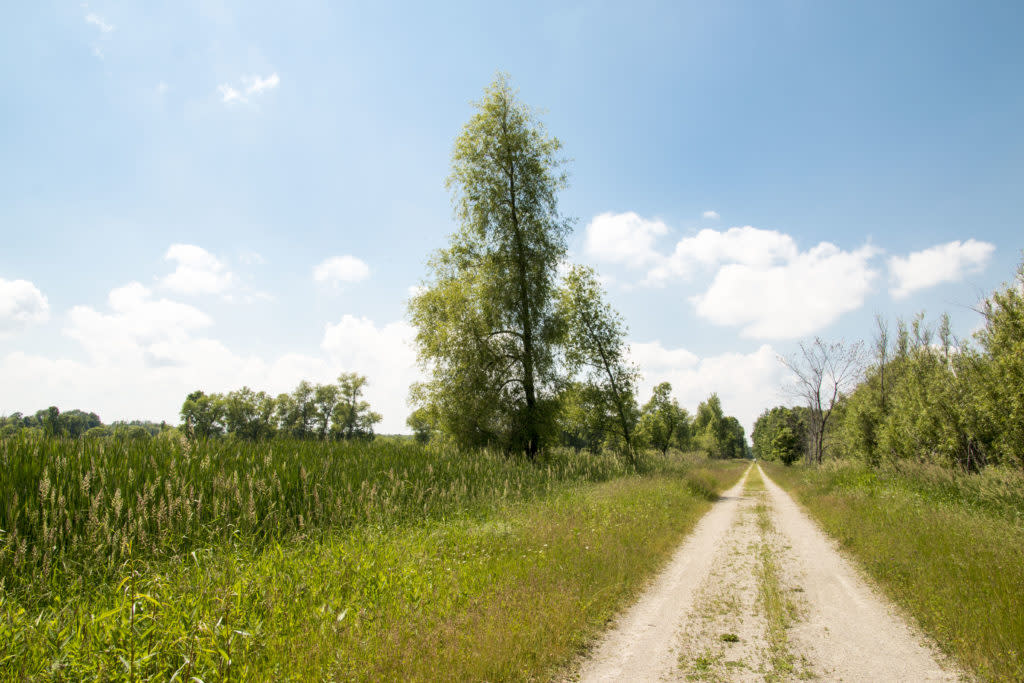 Terrell's Island Trail
Terrell's Island Trail is a 1,200-acre wetland conservation project run by the Butte des Morts Conservation Club to preserve and restore Lake Butte des Morts' wetland and watershed habitat. The 3.71 miles are broken into three different rustic trails, including the popular breakwall trail that goes into Lake Butte des Morts.
The trail is a one hour and fifteen-minute walk, open for mountain biking, hiking, canoeing and kayaking. Explorers can also boat to Terrell's Island and watch pelicans along the trail.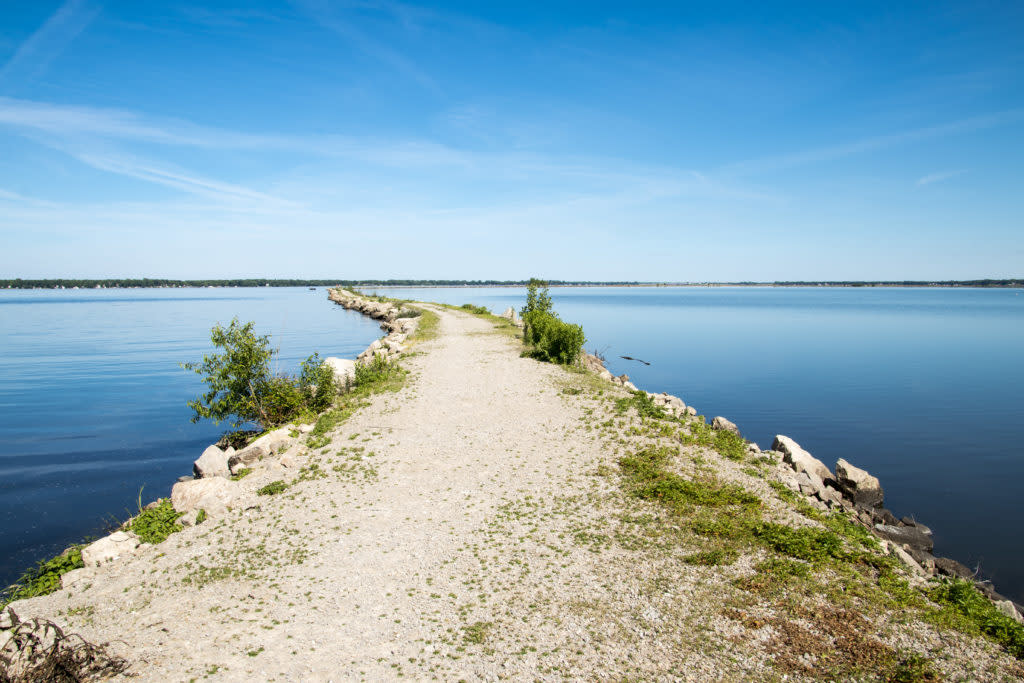 Tribal Heritage Crossing Trail
The Tribal Heritage Crossing Trail runs for one mile along the Lake Butte des Morts Causeway. The north end connects to the Wiouwash State trail. The flat, paved trail is perfect for biking, running, walking, fishing and in-line skating.
There are also educational stops along the trail displaying information about Wisconsin's 11 Native American tribes. Multiple parking lots make it easy to park and catch a bite to eat or relax after your trip. Some stops could include Two Brothers Restaurant, Oshkosh Global Headquarters, and Lakeview Cemetery. The trail is lit up at night, and a seasonal portable toilet is available.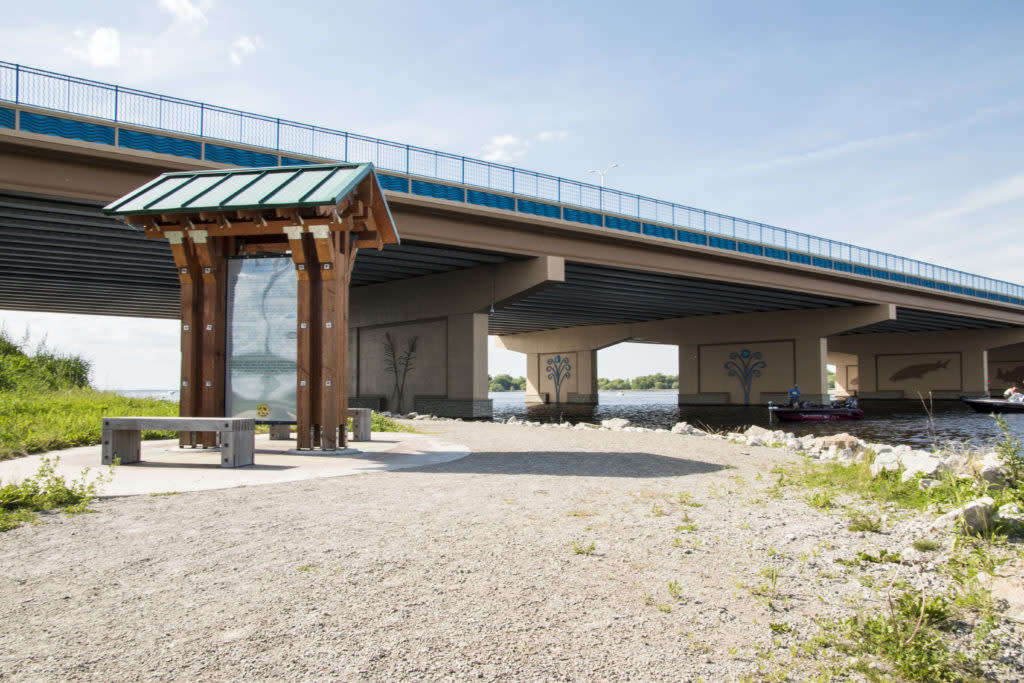 Oshkosh Riverwalk
The Oshkosh Riverwalk is a flat, paved three-mile trail along both sides of the Fox River in downtown Oshkosh perfect for running and biking. There are many restaurants, bars and stores along this trail to make a whole day out of eating, drinking and shopping!
There are multiple parking lots for easy access to the trail. Some of the parks along the path, such as Riverside Park, make perfect spots to have a picnic or go fishing. The many restaurants, such as Beckets, Dockside Tavern, Ground Round, and Parker John's, are great places to stop for a meal or a drink. Travelers can veer off the path to shop at various boutique, specialty and thrift stores.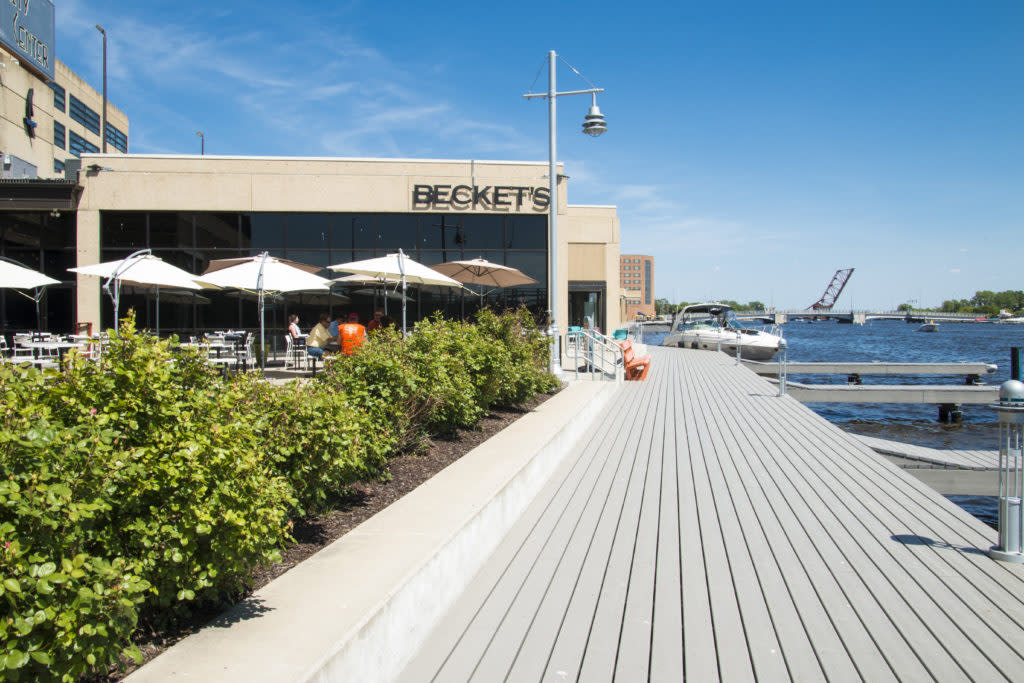 Find more information about these Oshkosh trails here, and tell us which one is your favorite!
Stay the night in Oshkosh—click here for overnight options!