Oshkosh is filled with a variety of local shops offering unique gifts. You are bound to find that perfect gift for all of your family members and friends! Get shopping in Oshkosh...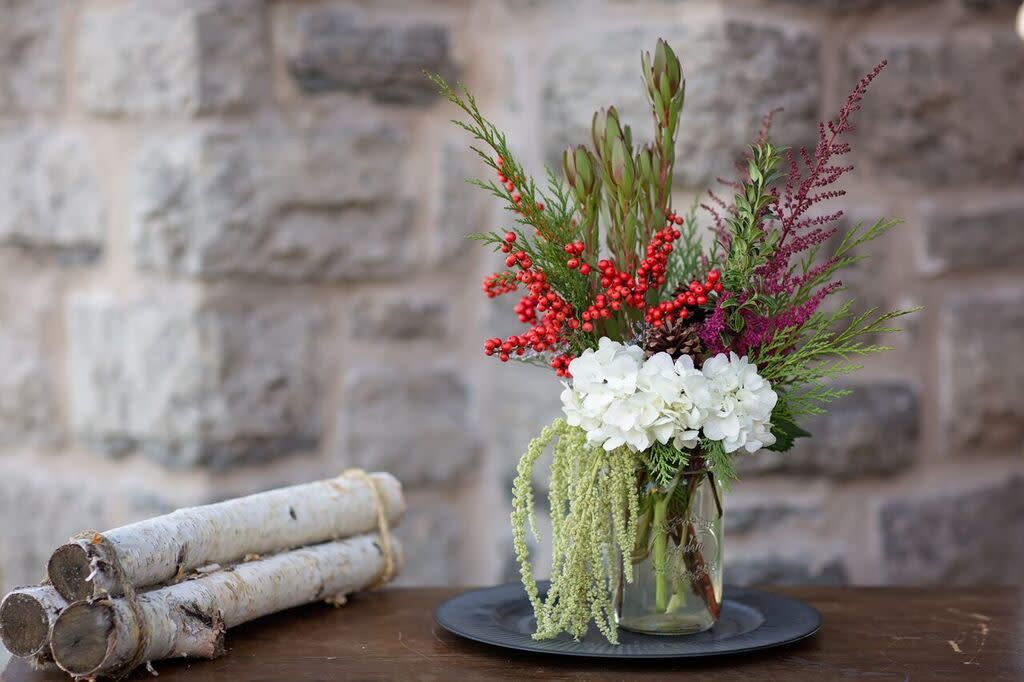 House of Flowers
Although House of Flowers was established in 1993, owner Jim Kolb has roots in the industry that reach back four generations. Through this wealth of experience growing up in the business, House of Flowers has grown to become a destination for many to shop for everyday occasions as well as take in incredible seasonal displays. Expert floral consultants are here to help guide you during the ordering process so your personal style shines through in holiday-themed arrangements, birthday bouquets, wedding flowers, one-of-a-kind gift ideas and more.
Caramel Crisp Corner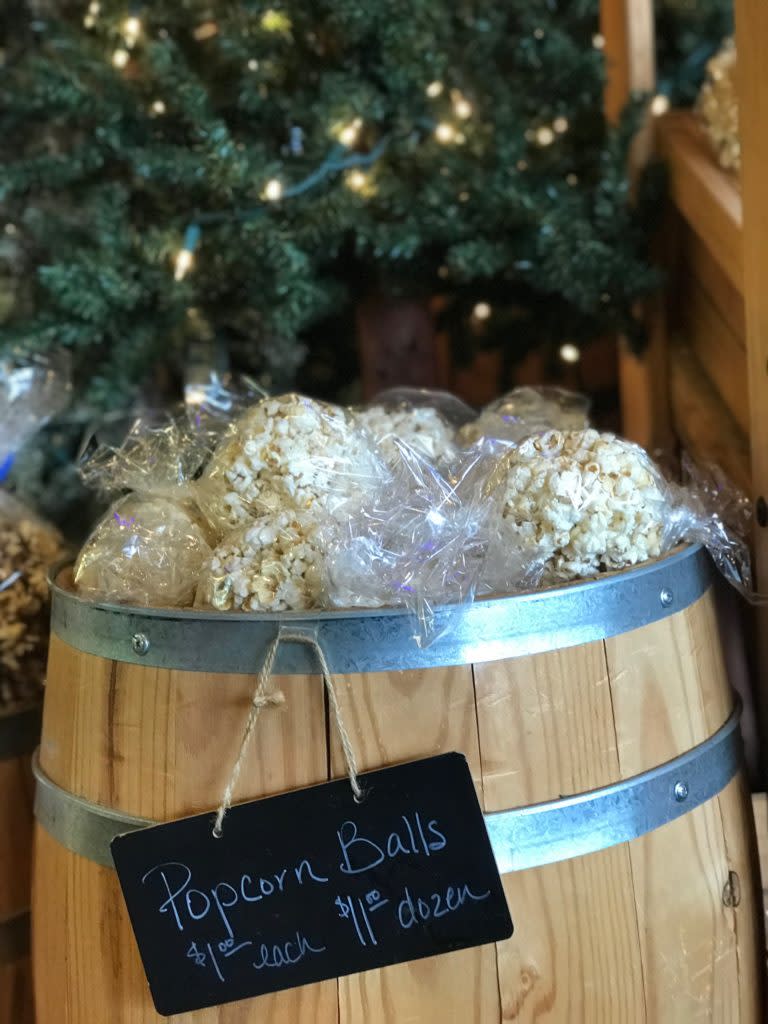 Caramel Crisp Corner is the home of homemade cookies, pies, baked goods, gourmet popcorn and other sweet treats in Oshkosh. The toy store has an endless variety of unique children's gifts such as books, stuffed animals, board games and more. After you get the children in your family covered, head over to Caramel Crisp's gift shop for in-style, holiday apparel and other goodies. Help your relatives stay warm in one of their plaid ponchos or matching red scarves and gloves.You are sure to check off a few gifts on your to-do list here.
Chocolate & Candies
Hughes Home Maid Chocolate Shop is a local favorite. The third generation candy shop makes fresh, delicious chocolates, in their basement! This unique chocolate shop is the perfect place to stop and grab someone a savory gift they are going to love this holiday season.
Another must stop for sweet treats during the holidays is Oaks Candy Shop. More than one hundred years and five generations later, chocolate lovers from all over still count on Oaks Candy for exceptional quality, value and personal service. Whether you are in the mood for one of their popular assortments, a box of mouth-watering meltaways or a selection of their sweet candies, this is the place to get it.
Visit Oshkosh & Company
The Oshkosh Convention and Visitors Bureau has recently opened Visit Oshkosh & Company, a small pop-up shop at their office in downtown Oshkosh. You can expect to find cool, trendy Oshkosh gifts available here such as hoodies, long sleeves, hats, baby onesies and more. Oshkosh inspired gifts are always a great idea. You should also check out their new indoor mural - it's a good spot to get that Instagram photo, but shhh... that's an insider secret!
Miller Clock
Miller Clock Service and Sales started in 1947 at the home of Ray Miller. His business was to tinker and fix clocks, like Big Ben alarm clocks, Seth Thomas mantle clocks and Ingram pocket watches. Now located on South Koehler Street, Miller Clock is more than a repair shop these days offering a variety of gifts for the whole family including holiday-themed gifts such as light-up water globe lanterns, Woodwick seasonal scented candles, snowman and Santa figures, ornaments and holiday signs.
Green 3
Green 3 is a company that designs, sources and produces stylish, high-quality apparel. It differentiates itself from other sustainable brands by supplying a product line focusing on organic cotton, recycled cotton and reclaimed materials. All of Green 3's products are made in the USA with quality construction, exceptional details and finishing. Check out their tunics, reversible leggings and skirts for endless options during the holidays and beyond. Green 3's scarves, boot cuffs and fingerless gloves make great stocking stuffers too. Give someone the gift of looking festive this holiday season, while being environmentally friendly.
Market Boutique on Main
Historic Downtown Oshkosh offers a variety of shops, including the unique Market Boutique. This brick and mortar boutique carries a little bit of everything. Their handmade and one-of-a-kind items include jewelry, soaps, candles, clothing, holiday-themed home decor and more. If you can't find what you're looking for, ask them if they can make it – they love custom orders.
Oshkosh Outlet Mall
The Outlet Shoppes at Oshkosh has more than 40 stores that run fantastic sales during the Holidays. If you aren't sure what to get a certain someone, and we all know that one person who is hard to shop for, the variety of shops offered at the outlet mall is the answer. Stop by Yankee Candle, to get a candy cane scented, crackling wick candle, for the candle lover in your family or take a walk over to Kitchen Collection for the baker in the family. You also can't go wrong with apparel, jewelry or books, which can all be found at the outlet mall.
Stay the night in Oshkosh—click here for overnight options!
by: Paige Owens