Celebrations may look a bit different this year but the holiday spirit is still alive and well in Oshkosh.
Be sure to pick up some world famous chocolates at Hughes Chocolates and Oaks Candy How about some fabulous craft beer at Wagner Market in Downtown Oshkosh or check out a delicious wine selection at Gardina's Market.  Support local and purchase beer from one of our local breweries. So many sweets to treat everyone on your list, check out Tamara's the Cake Guru, Caramel Crisp Cafe, OshPop and more!  
The Oshkosh Farmers Market has moved inside at the Oshkosh Convention Center.  
Nov. 21 ~Holiday Bazaar~ 8am-3pm
Dec. 5~ Regular Market~8am-12:30pm
Dec. 12~ Holiday Bazaar ~8am-3pm
Dec. 19 ~Holiday Bazaar ~8am-3pm

Shop local this holiday season & be sure to check out awesome dining options in Oshkosh including dine-in, carry out & delivery! 
Check out these great events happening this season that will turn any Grinch into a believer.  Come for the day or stay awhile at one of many lodging options in Oshkosh!
Nutcracker in the Castle
November 20th - January 11th
The Paine Art Center and Gardens invites you to journey through the "castle", elegantly decorated to tell the beloved Nutcracker fairytale. The tale will be revealed as you venture through each room and be dazzled by the sights and sounds that will instantly make you feel like you're in the fairytale yourself. From the opening party scene to the Land of the Sweets, come and follow the adventure of Clara and the Nutcracker Prince. Due to the pandemic, The Paine is only offering self-guided tours, which do not feature live performers. Kids receive free admission for self-guided tours from November 20th through November 30th. Learn more here!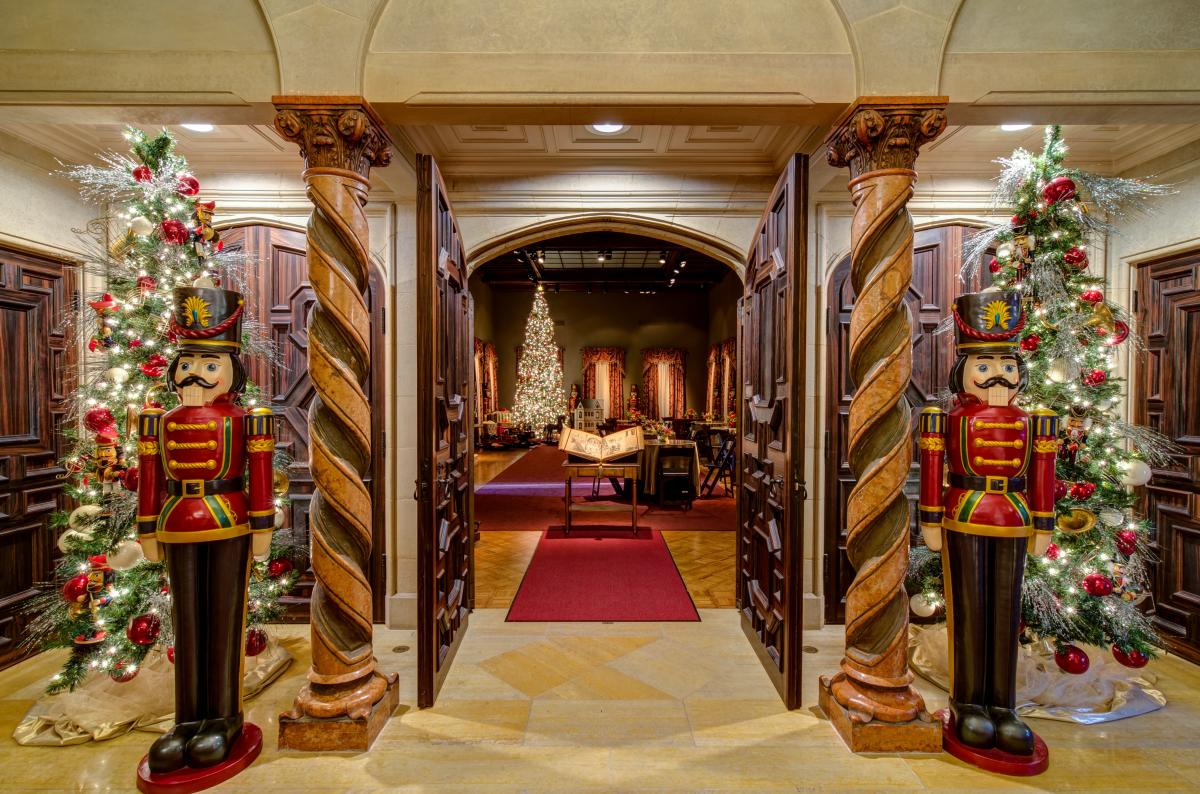 Oshkosh Celebration of Lights
November 27th - January 2nd
Celebration of Lights at Menominee Park has been an Oshkosh tradition for many years. This light show attracts thousands of vehicles each year of families who come to be amazed by 1.2 miles of twinkling holiday sights and sounds. Expect to see a 100 foot tree, 120 plus trees filled with lights, sculptured scenes, animated light displays, special event nights, carriage rides and so much more! Santa will be visiting on selected dates, socially distancing, delivering presents with his reindeer. Community Nights offer free admission for guests, so make sure to check out the calendar and see when those dates will be.  Otherwise, general admission is $10.00 per carload with a $1 off when you bring a non-perishable in-date donation. Plan your visit here!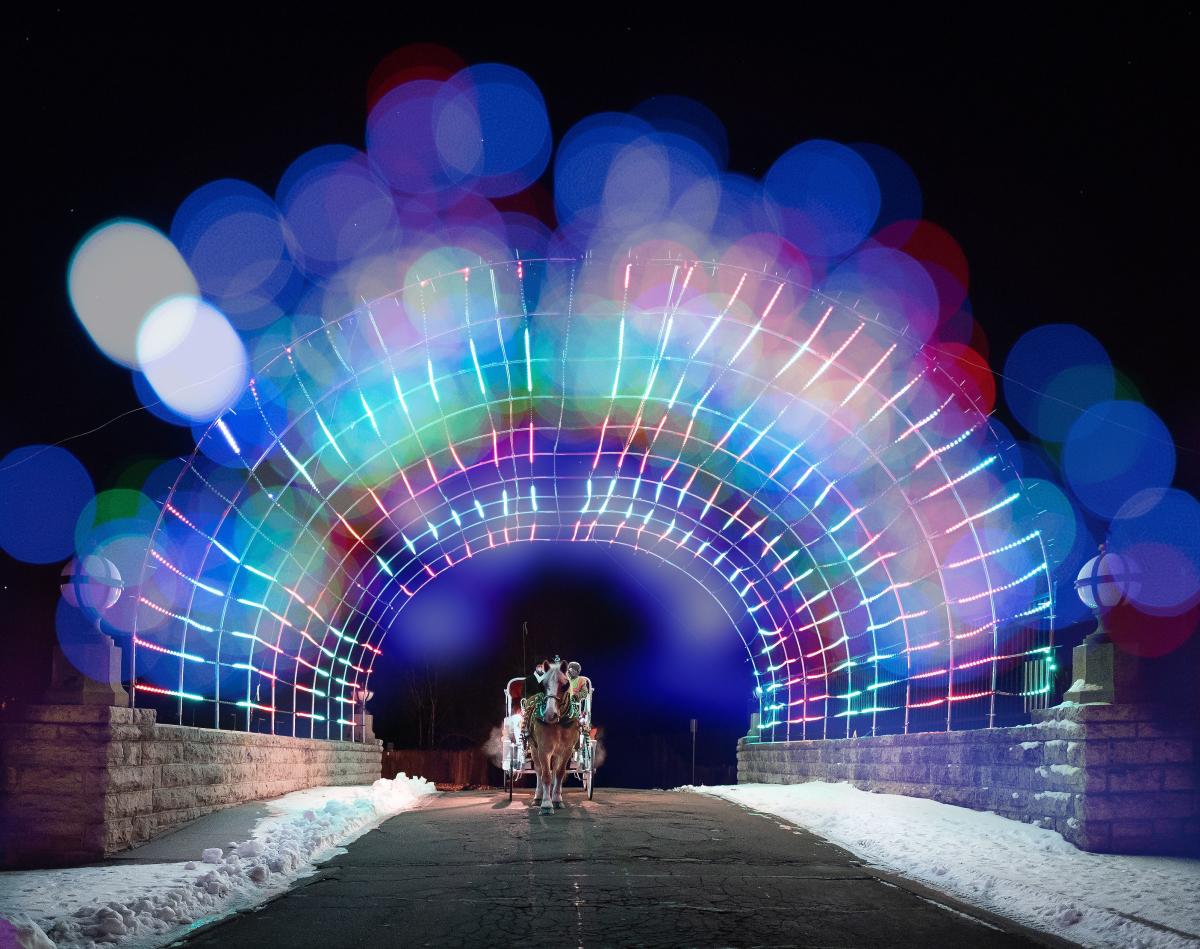 Downtown for the Holidays
November 20th-December 31st
Enjoy holiday happenings and activities in Downtown Oshkosh all season long. We can't wait for you to join us in celebrating the holidays downtown and supporting local this holiday season.  Click here for all of the details including Downtown Santa Sighting mural project, shopping, holiday decor, dining, letters to Santa and so much more!  Support local in Downtown Oshkosh this season.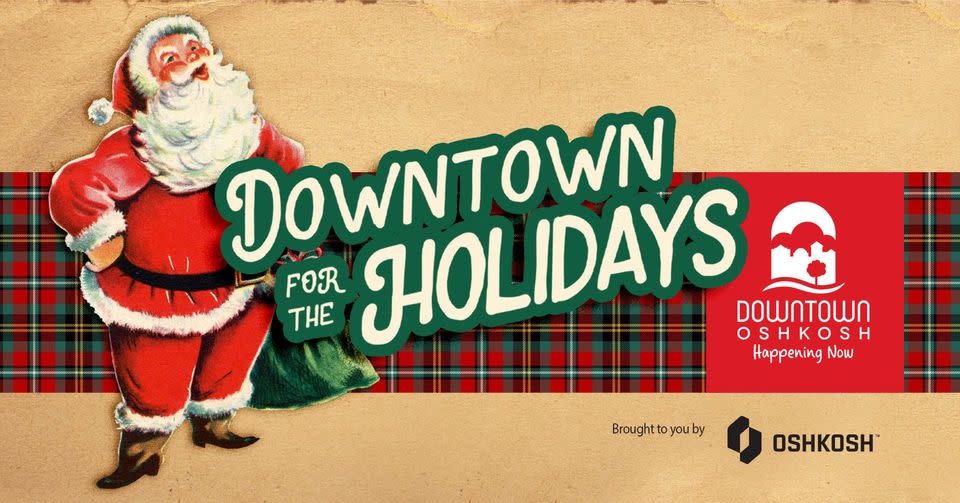 The Holiday Elf Quest
November 21st - January 3rd
The elves are back and restless at the Oshkosh Public Museum! This year, the museum has expanded the hunt into two different quests including the usual Annual Elf Hunt and the Extreme Elfish Expedition for those who are up for the challenge. The hunt will commence on the first floor of the Sawyer Home, surrounded by the beautiful, decorated trees. Trees this year will feature decades of ornaments such as a Retro Tree with handcrafted felt originals, styrofoam beads, and ribbon bulbs—a Vintage Tree with miniature painted wooden characters, and a blast from the past Aluminum Tree. Learn more here!

ExtravaGRANDza (Free & Live Streamed!)
Sunday, December 6 | 7:00 pm
Remember all those great Christmas TV specials? Gathering in front of the screen to watch your favorite stars? Well, the folks at The Grand Oshkosh do! In the midst of the pandemic, we will present our own Holiday special - live via live stream, free of charge.  The show itself will be two hours of family-friendly Christmas music and some variety-style acts, all pre-recorded from people's studios or living rooms and featuring friends of The Grand. Currently scheduled to appear are Mallory Lewis and Lamb Chop, Sundae + Mr. Goessl, Erin Boehme, Bill Zeffiro, Billy McGuigan of "Yesterday & Today" and "Rave On!", and Lisa Rock of "Close To You: The Music of the Carpenters"- with more announcements to come. "
Click here to register for the Live Stream!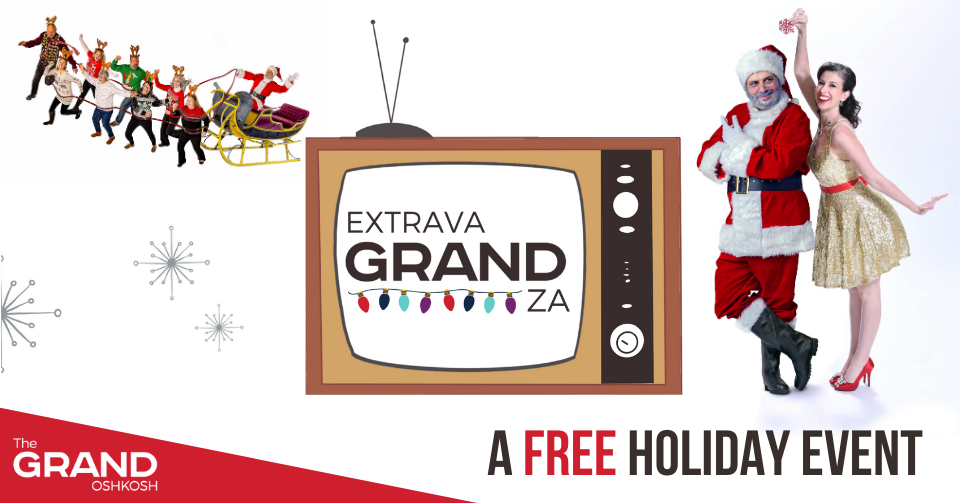 Like we said, the holidays look a little different this year,  but there is still so much to celebrate.  Follow along at visitoshkosh.com and tag us in your Oshkosh adventures on Facebook and Instagram.