Don't forget, National Girlfriends Day is August 1st! Oshkosh is the hub for all things date night. Whether you need a girls only night out or your partner needs new date-night ideas... Oshkosh is the place to celebrate!
Start your August 1st morning off with a coffee flight from Planet Perk. Choose from different coffee flavors or even a chai or refresher flight! This date is great to find out more about each other's favorite coffee flavors! Pair your flight with a delicious breakfast item! This combo is great fuel for the perfect date day!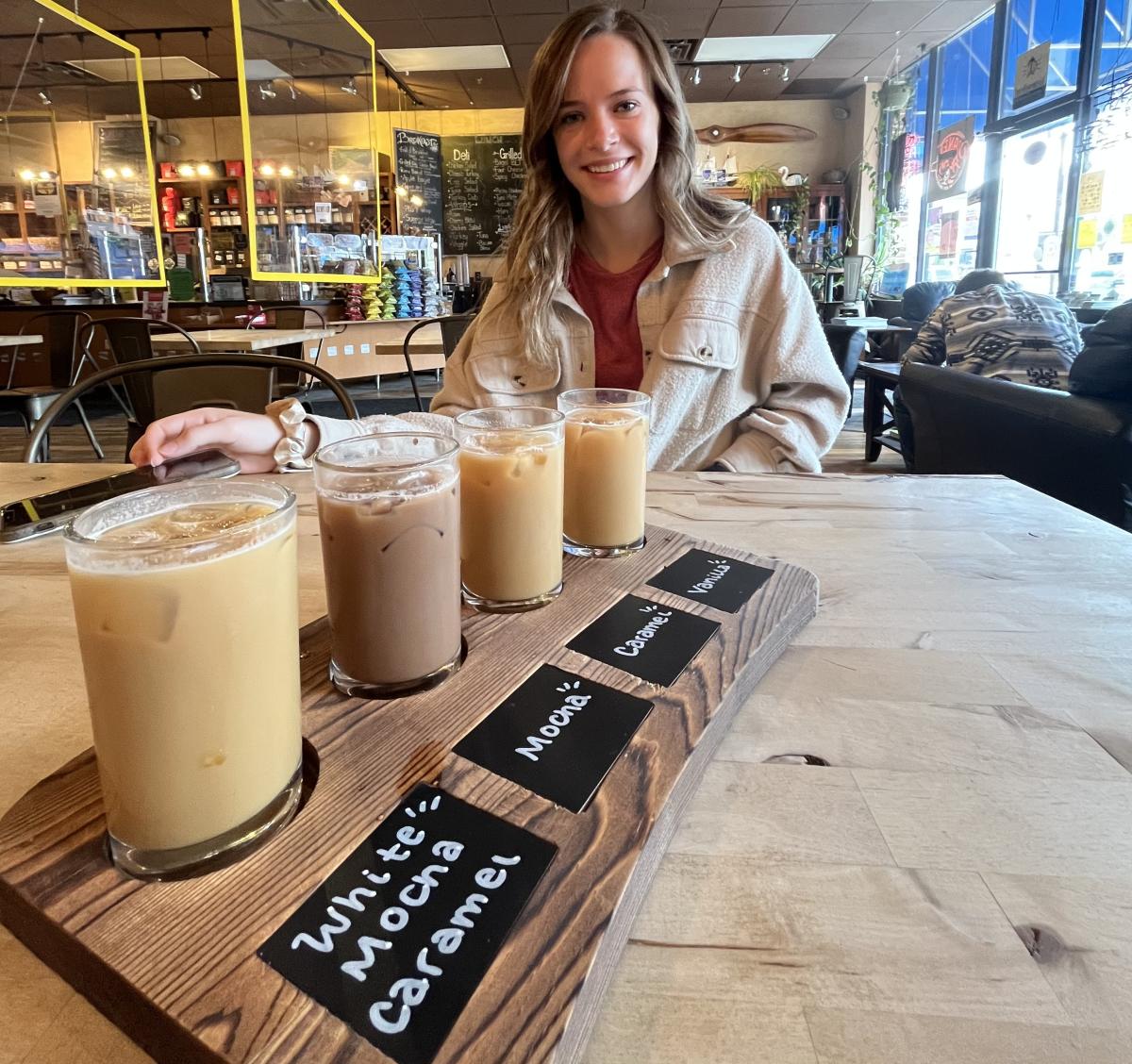 Get your creative side flowing with paint-your-own-pottery at Fire Escape! After having fun painting together, everyone gets to take home their pottery to remember this special day! If pottery isn't your thing, Fire Escape also offers wood board art signs and canvas painting as well!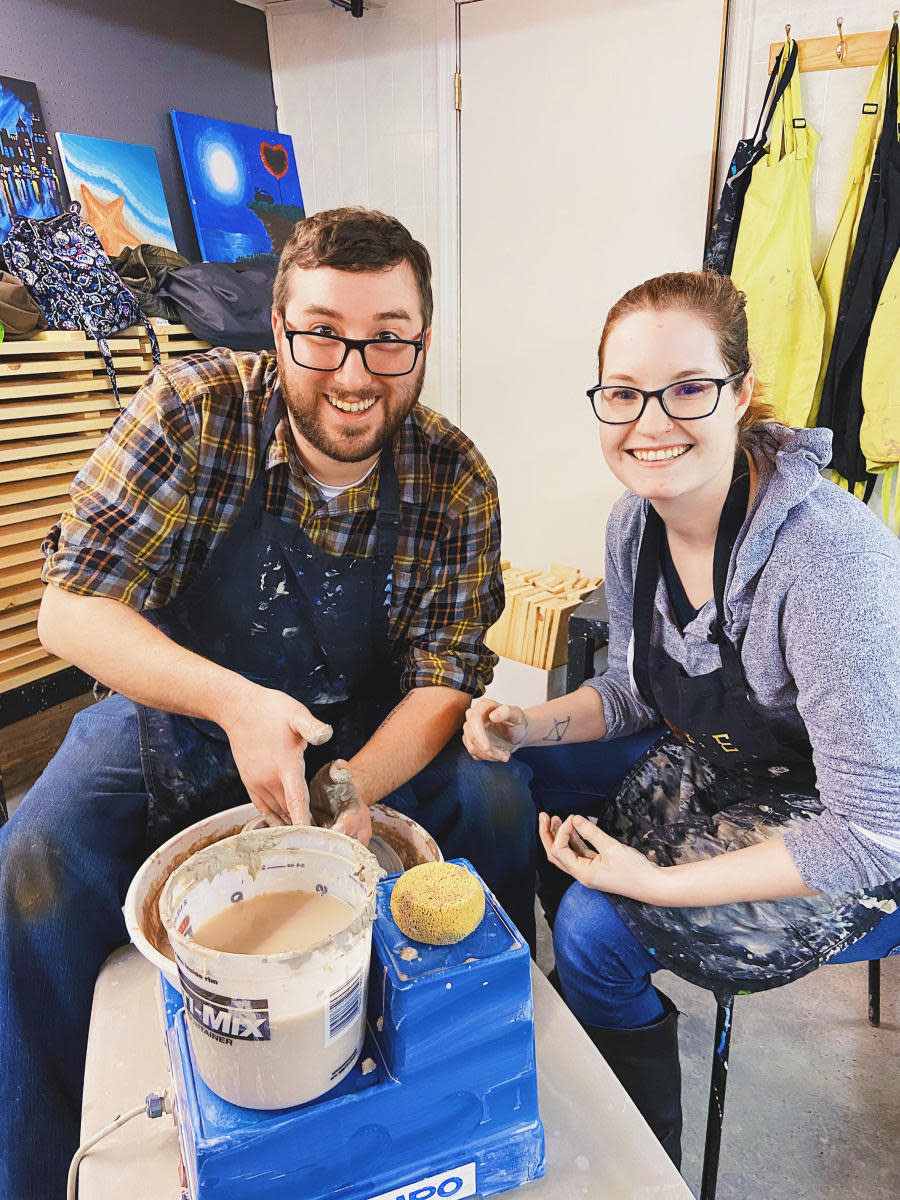 Teamwork is key in any relationship or friendship, so why not build it at Escape Oshkosh! Use teamwork, logic, and communication to solve brain-twisting puzzles in order to escape before time runs out! Choose from 4 different themed rooms that are sure to make a memorable National Girlfriends day!
Beer Lover? Wine Lover? Oshkosh is filled with breweries and wineries perfect for celebrating girlfriends! Vines and Rushes Winery offers a relaxing atmosphere just outside of Oshkosh. From 4-8pm, enjoy their wood fired brick oven pizza! For those brewery lovers, check out our list of local breweries. Sit on the Fox River with a beer in your hand at Fox River Brewing Company, or get competitive with board games at Fifth Ward Brewing Company located in downtown Oshkosh!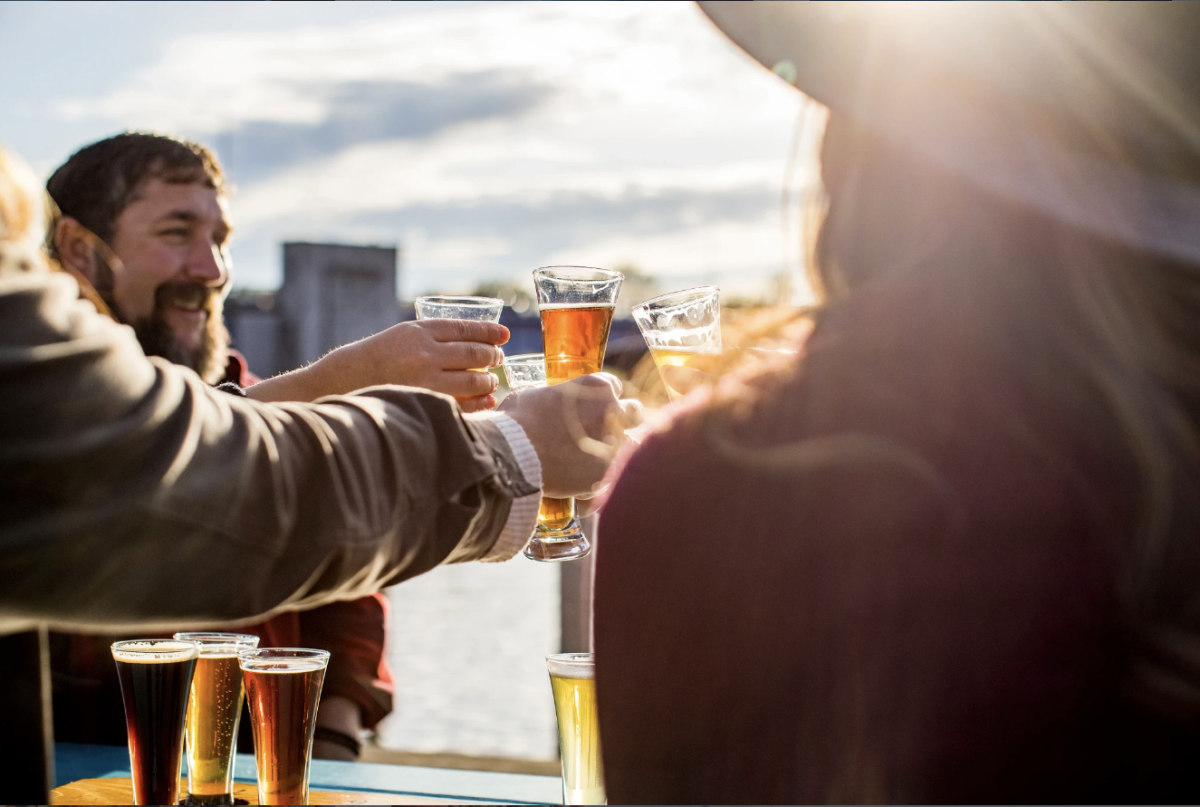 A great way to celebrate anything is with a nice dinner! Enjoy Oshkosh's waterways while grabbing a bite to eat from any restaurant on the water. TJ's Highland Steakhouse is a great option to celebrate with your partner or your friends! Enjoy food from the award winning chef on their outdoor patio overlooking the gorgeous country club. 
Stay in Downtown Oshkosh and enjoy the DORA while grabbing a bite to eat at any downtown restaurant. DORA from cocktail hour to dinner without missing a beat!
Get a group of couples celebrating national girlfriends day or grab a bunch of girl friends and fill the Oshkosh Brew Bike! Take the new pedal tavern for a spin around Downtown Oshkosh while sightseeing and having a good time! Don't worry if you can't fill the bike, book a seat singly and drink to the best girlfriend around town!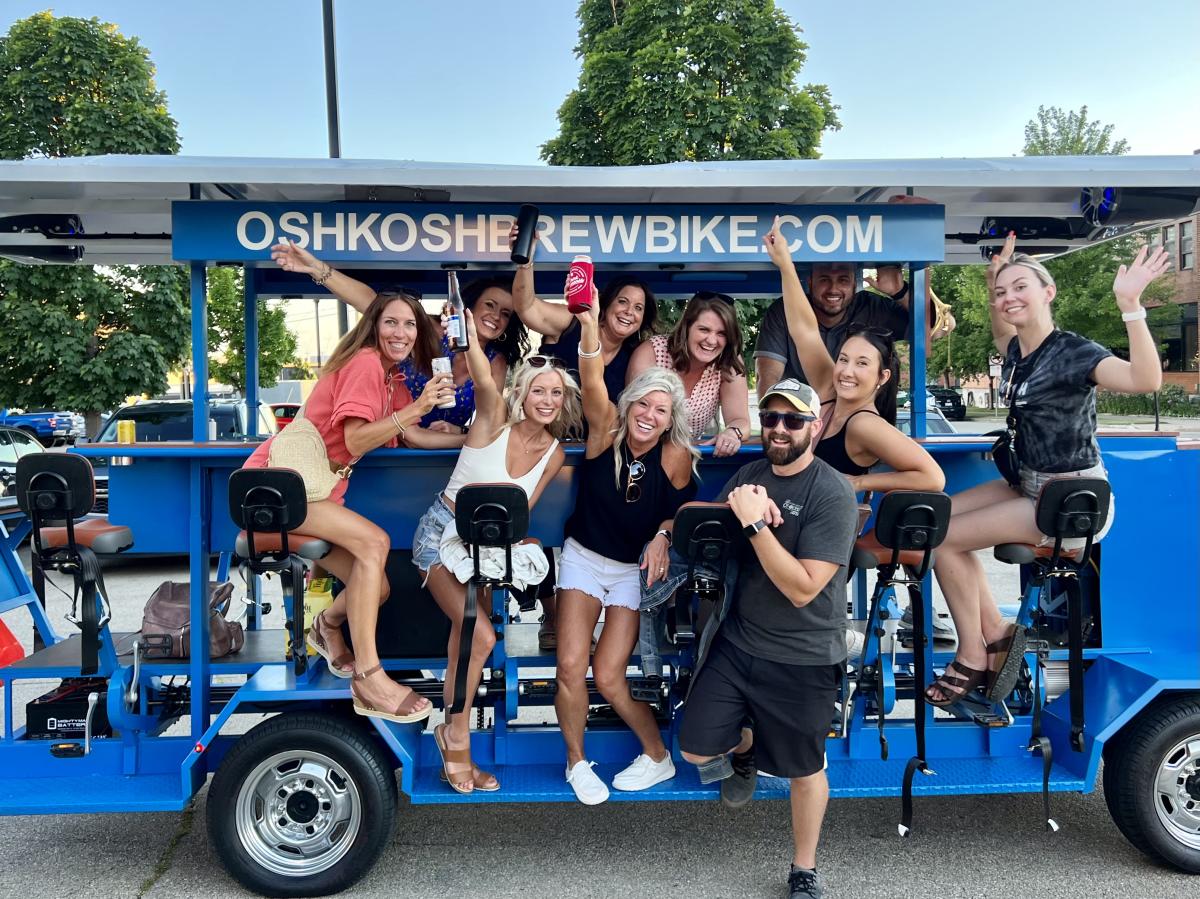 Eat, drink, and Cruise along the Fox River in the Cruisin' Tikis Boat! This Tiki Hut on a boat allows up to 6 passengers to enjoy the sights of the river while enjoying BYOB! Before you hop on at the dock located at Fox River Brewing Company, order some food to snack on for the ride! Check the Cruisin' Tikis website to see their availability for your next date night!
Compete your heart out at Blades & Boards while seeing who has the best hatchet tossing aim! Reserve your lane and take in everything Blades & Boards has! Bring in your own food and play the numerous games open to anyone reserving a lane! Rest your tossing arm while playing life-size Connect Four. Although they are closed on Monday, August 1st, this is a reason to celebrate another day! Check out their website to see their availability!
Whatever you chose to do to celebrate, Oshkosh is sure to make any girlfriend happy! We'd love to see what you did to celebrate National Girlfriends day in Oshkosh! Tag Discover Oshkosh on Facebook and Instagram for a chance to be featured!
Stay the night in Oshkosh—click here for overnight options!