Let the good times ROLL in Oshkosh this summer! We've rounded up a list of 10 things you must do around town!
1. Grab a Bite to Eat at One of Oshkosh's Waterfront Restaurants
In Oshkosh, there is nothing better than dining by the water. Dock up to one of the many waterfront restaurants in Oshkosh and enjoy a meal on a waterfront terrace.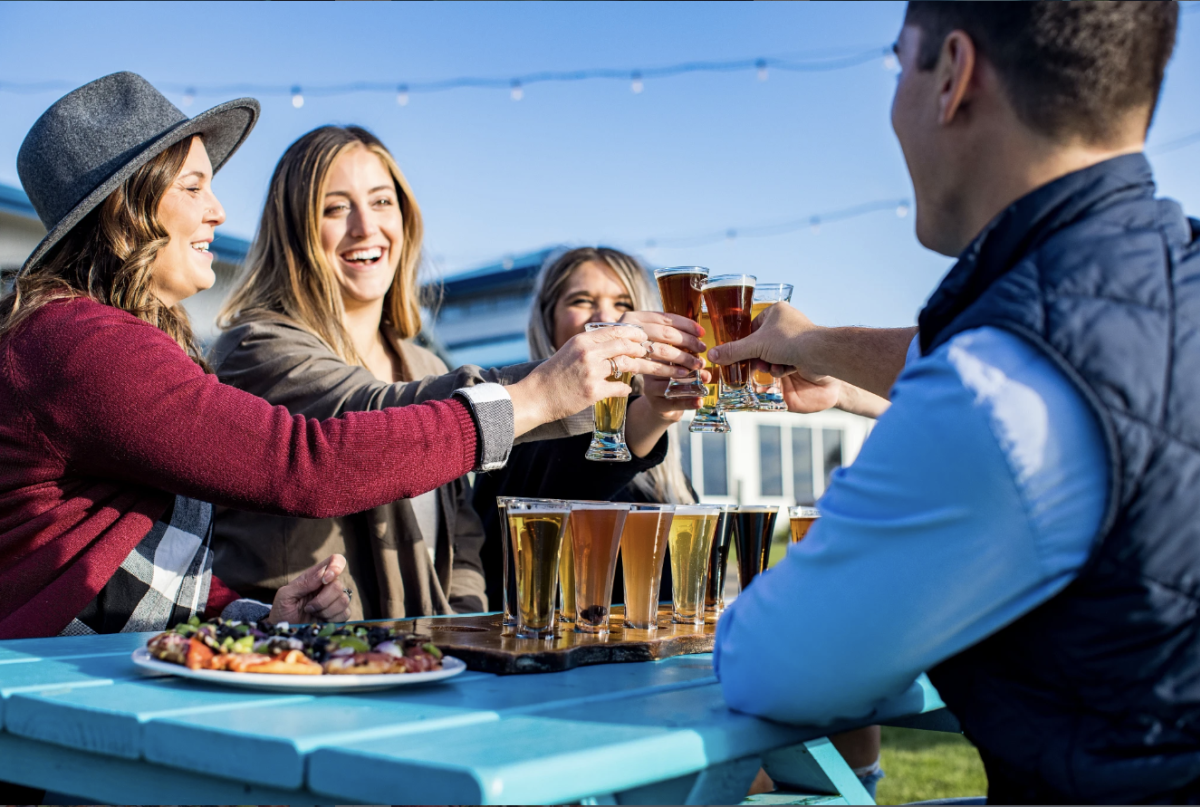 Browse local produce, buy baked goods, get a bite to eat at one of the numerous food trucks, and much more as you stroll down Main Street in Downtown Oshkosh. Stay in the downtown area to browse the various shops lining Main Street and get a drink or brunch at one of the neighborhood restaurants!
3. Experience Oshkosh Waterways with Cruisin' Tikis
This fantastic Cruisin' Tiki boat is private for your party only! The 2-hour tour, which cruises at 4-6 mph, gives you just enough time to view Oshkosh from the water. Grab 5 of your friends and take a cruise down the Fox River!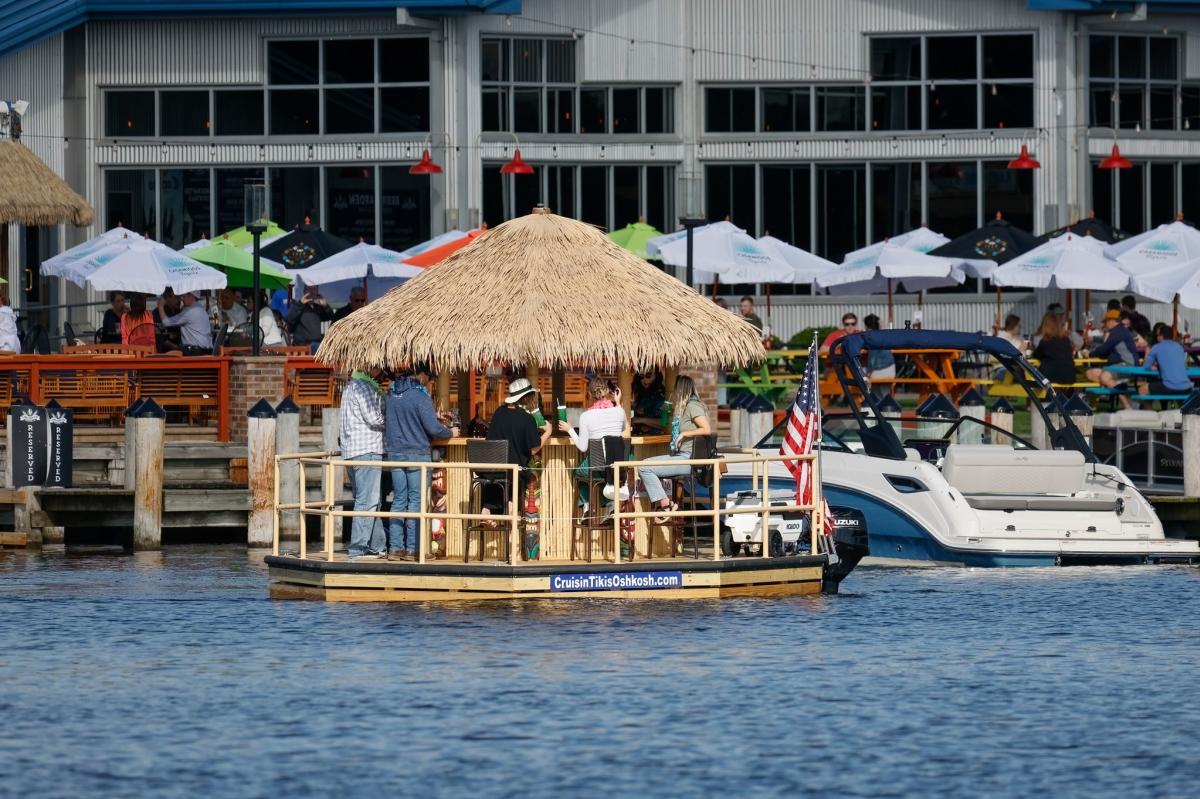 4. Pedal Your Way Through Oshkosh on a Pedal Trolley
Grab your friends and family and explore the downtown area of Oshkosh! Enjoy the fresh air while socializing with friends. With two to three stops at local establishments - this 2 hour Pedal Trolley is an awesome experience! 
Visit your neighborhood bars, restaurants, or other entertainment spots to hear live music almost every night of the week! Enjoy the weather and live music with Music on Main at Grand Opera House Square and Waterfest at the Leach Amphitheater every Thursday throughout the month of August! Looking to groove on your lunch hour? Check out Live at Lunch in Opera House Square every Thursday June-August from 12-1pm!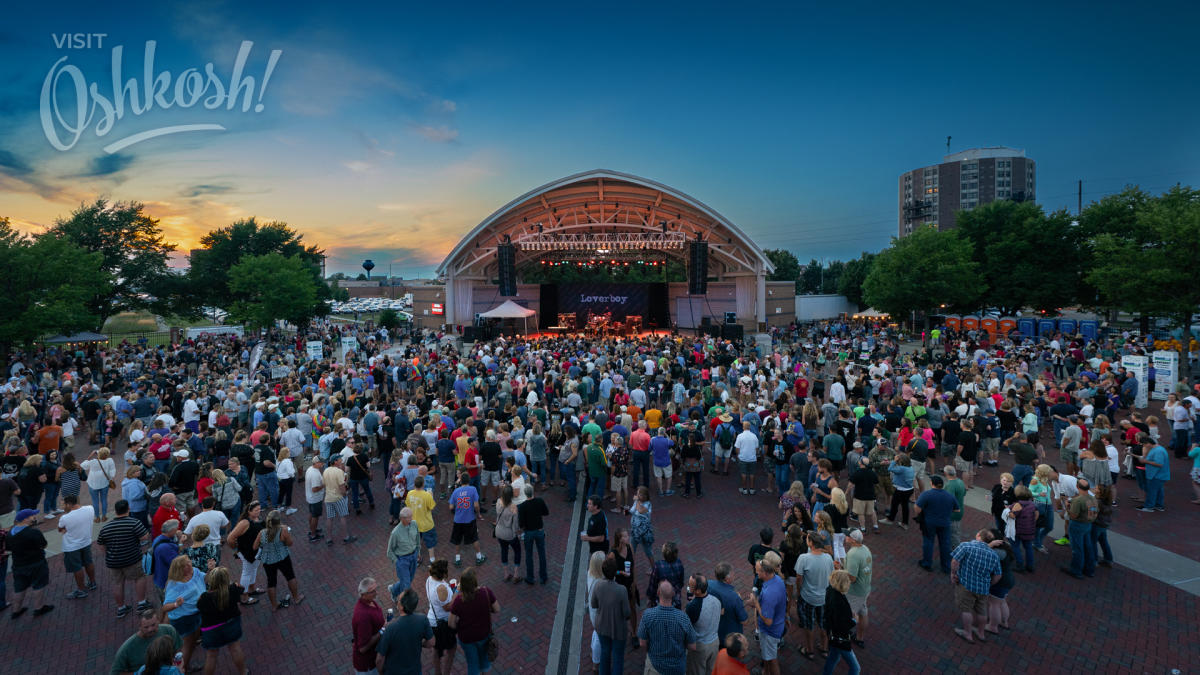 6. Snap a Selfie in Front of an Oshkosh Mural
Grab a coffee and stroll through Downtown Oshkosh to view the Mini Mural Project, which features 20 local artists' digital prints on local buildings! Snap an Instagram worthy photo in front of the Daisy Mural at 440 N Main St or the Molly Z mural located at Richard's School of Dance! NEW to Oshkosh is the Greetings Tour mural located on the side of The Roxy! Check out the other 2 NEW mural's located next to 100 Algoma Blvd and also on the side of 920 Tattoo! For other photo worthy spots in Oshkosh - check out our blog!
There's so many ways to enjoy the parks here in Oshkosh! Whether you're looking for a spot to set up a hammock and chill, or a place to enjoy a picnic outside - the parks in Oshkosh have everything you need! Looking to work up a sweat? Enjoy the local pickleball courts, tennis courts, soccer fields, South Park Splash Pad and more outdoor recreation areas available!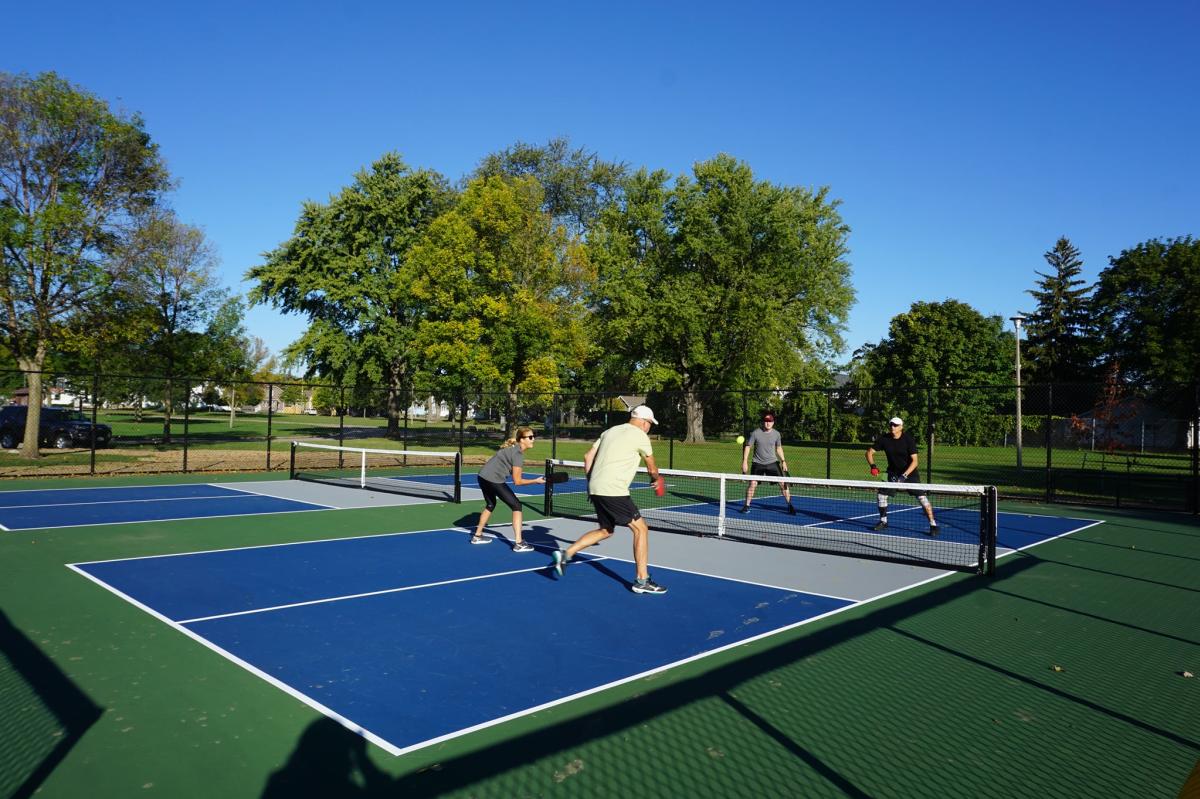 8. Beat the Heat with Midwest Rentals
Rent pontoon boats, sea-doo spark jet ski's, kayaks, and SUP paddleboards with Midwest Rentals! Enjoy a fun day on the water and explore the Fox River and Lake Winnebago!
9. Visit the Menominee Park Zoo
Explore the Menominee Park Zoo located in Menominee Park near lake Winnebago. Open through September - this free zoo features between 30 to 50 animals! 
10. Lick Your Way Through Oshkosh
Oshkosh is home to some amazing ice cream and frozen custard spots! Stop by Leon's or Ardy and Ed's for a classic drive-in experience - or head to Rhapsodies for some old-fashioned frozen custard! Check out a full list of sweet treat spots in Oshkosh here!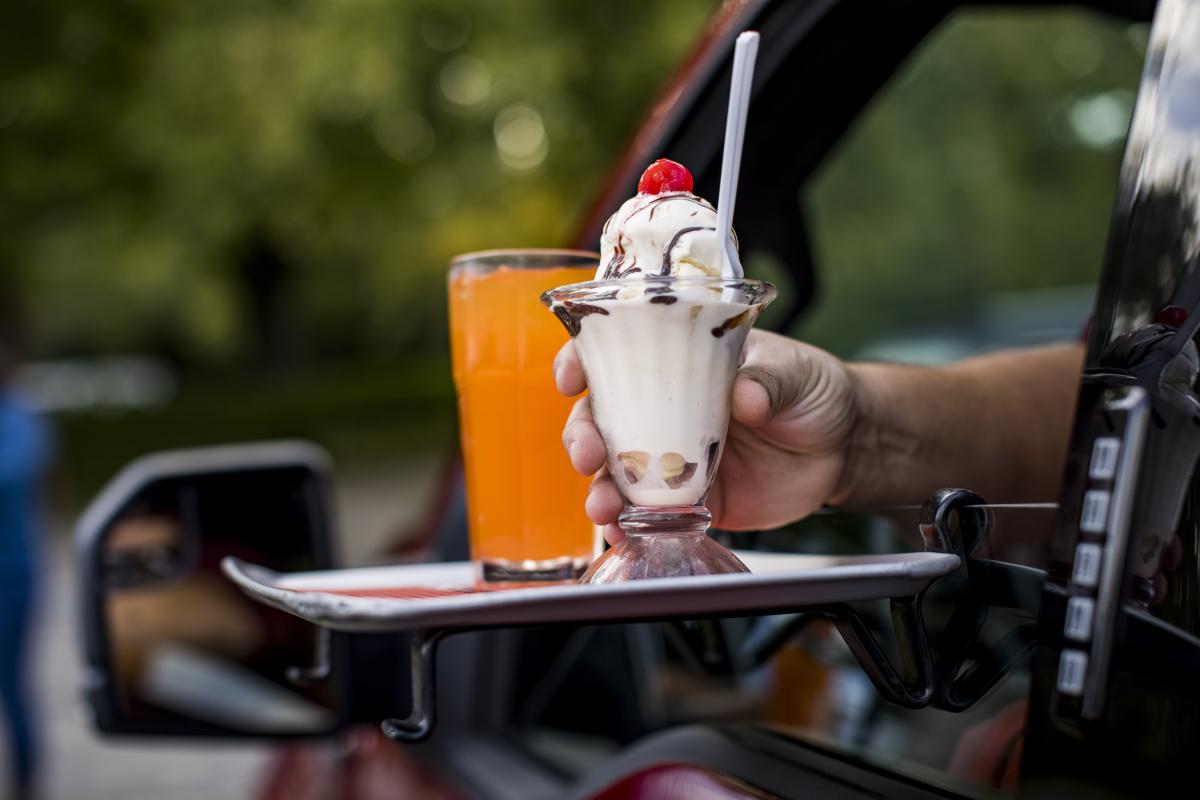 Don't forget to tag Discover Oshkosh in your Oshkosh Summer Bucket List pics on Facebook and Instagram for a chance to be featured!
Stay the night in Oshkosh—click here for overnight options!