Did you know there are a ton of places for you to Discover Oshkosh with your four legged bestie?! Oshkosh is full of pet-friendly trails and treats that you and your dog will surely enjoy. Treat them to a toy, some ice cream, or a walk on a trail. Whatever the activity, we guarantee these places will provide happy hearts and wagging tails.
Local Pet Stores & Shopping
A Touch of Class Pet Resort has been locally owned and operated in Oshkosh for over 40 years! It is your one stop shop for all of the things to pamper your pet. They offer a wide variety of high-quality food options, supplements, toys, treats, cleaning supplies, pet accessories, bathing services, boarding services and a climate controlled doggy daycare facility!
A locally owned pet store located in Downtown Oshkosh. The Pampurr'd Pet offers a variety of pet food options, toys, supplements, and other supplies for your furry companion. They also offer self-service dog wash and full-service grooming for all dogs in addition to in-home pet sitting for all pets and dog walking services.
Kitz & Pfeil has been Oshkosh's go-to hardware store since 1913! Not only can you snag some lawn care items, bolts and screws, key replicates, but they also offer a little treat for when you bring your pup in to shop with you! If you need to make a quick run to the hardware store, don't forget to bring your special companion with!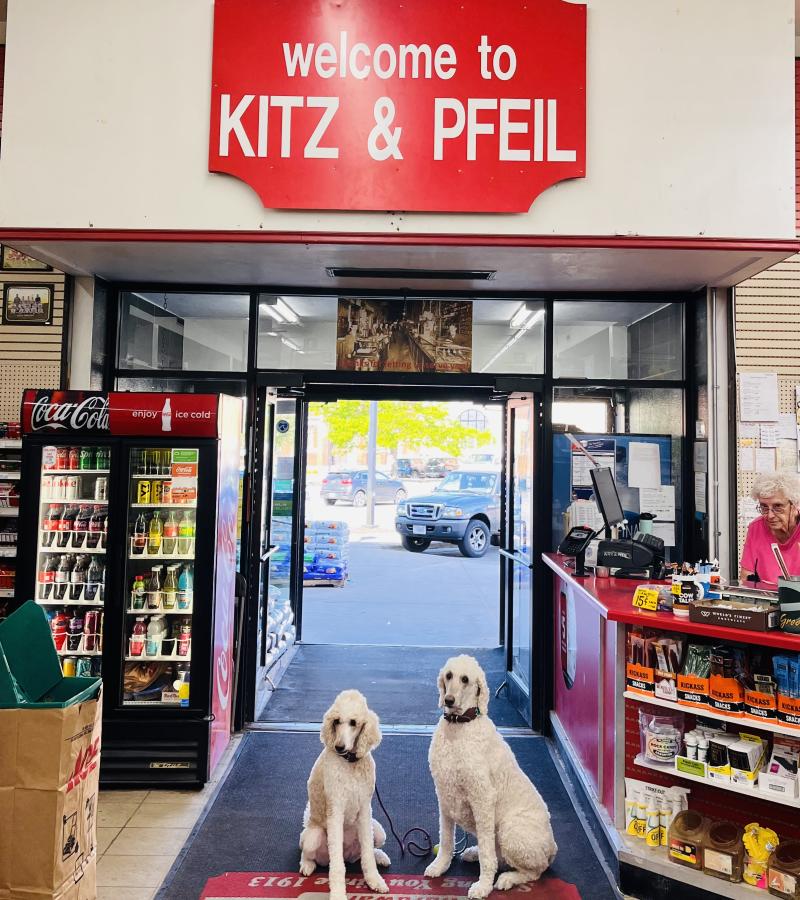 Dog-Friendly Parks & Trails
Best Friends Dog Park in Winnebago County Community Park
A 9-acre fenced area in the northeast portion of the park provides a secure environment for dog owners to exercise their pets off-leash. A separate section for small dogs is also available. The site is supported by ample parking and the facility remains open year round. All other areas of the Community Park are off-limits to dogs.
Menominee Park is a great place for you and your pup to enjoy a nice stroll or picnic along the lake. Dogs are allowed on marked trails and required to be on a leash that is 6ft or less. Remember to pick-up after your furry friend!
Oshkosh's Downtown is filling up with beautiful murals and you can find one at almost every corner! Enjoy a stroll downtown, grab some eats on one of the many restaurant patios and check out each one of these unique murals - they really are the perfect backdrop for the sweetest pup pic!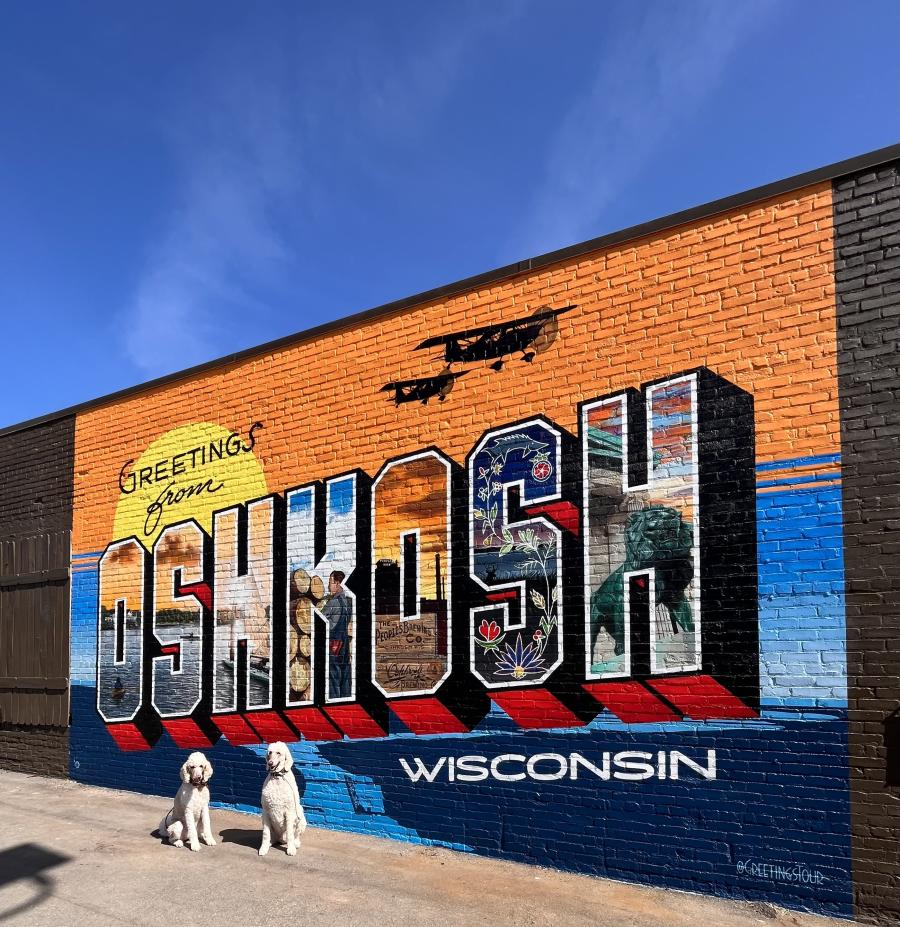 The Oshkosh Riverwalk is the perfect path for a nice long stroll with your dog. It includes a number of docks and a variety of sights to see. Rows of benches are provided along the route incase you need to take a break and enjoy the beautiful river views. Dogs are allowed on leashes and all of the patios at the restaurants located on the riverwalk!
The Wiouwash Trail offers miles of dog and human-friendly sights and sounds. Enjoy the peace and tranquility this trail provides. While walking you can enjoy wetlands, prairies, farmland and all types of wildlife and foliage. Conveniently located right off the trail is Bare Bones Brewery and Fox River Brewing Company. Both are dog-friendly spots to take a quick break and cool off with a beer.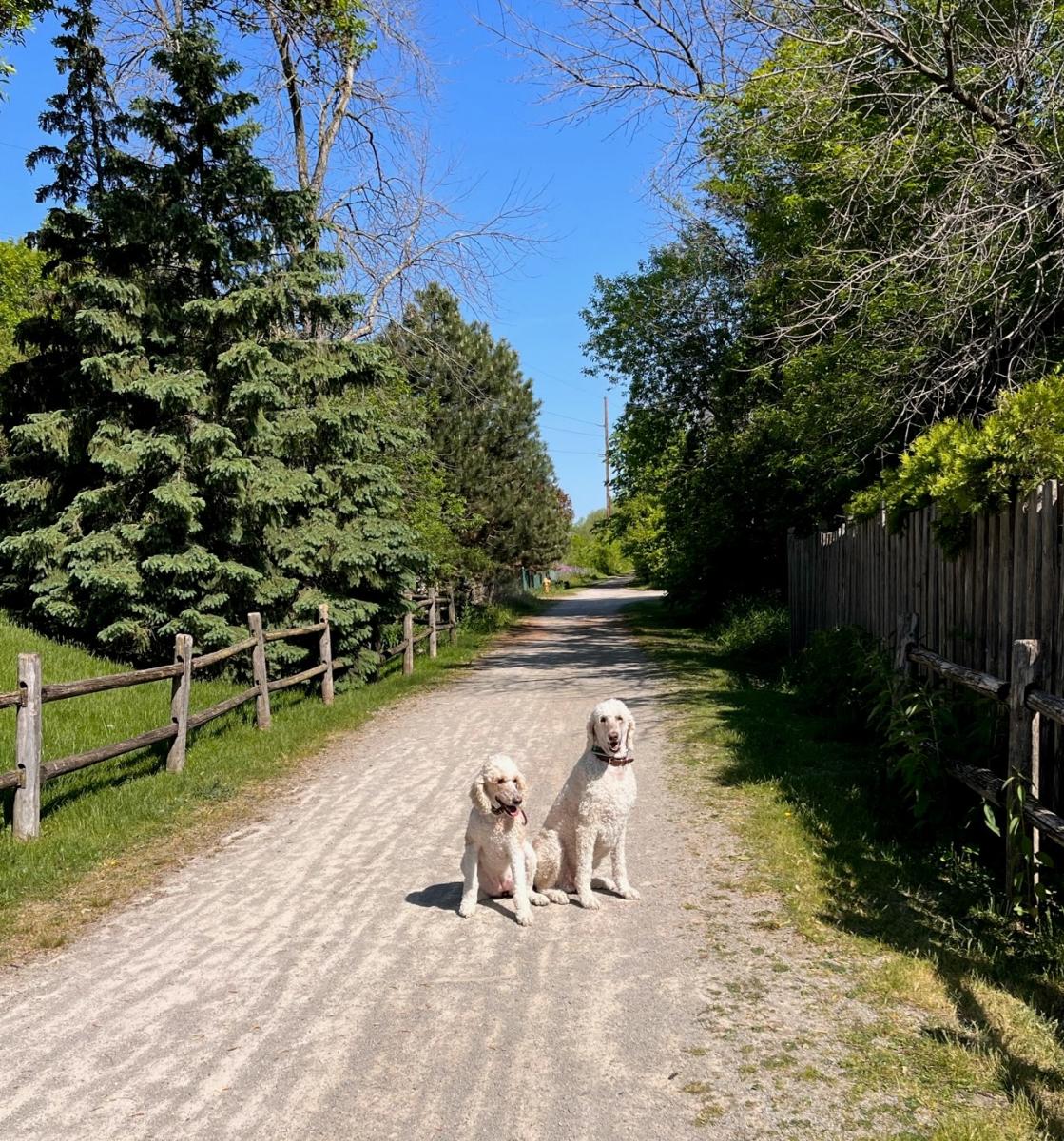 Pet-friendly Breweries
Enjoy their unique take on American style beers. Located on the Wiouwash Trail, it is the perfect stop when you are taking your dog for a nice long walk.
Offering a rotating selection of all styles of beers on tap including Lagers, IPAs, Sours and many more.  Make sure to check out their spacious patio with your pup! You'll often find plenty of people relaxing with their best buddy and a brew!
Located on the Fox River, Fido will enjoy hanging out on the patio as you enjoy lunch, dinner, beers and more! 
Pet-friendly Restaurants
This classic drive-In is in a scenic location on the lake and serves classic food that carhops deliver to you and Fido in your car. Ardy & Ed's offers complimentary dog biscuits and water, as well as  "Doggie Sundaes" for purchase.
Get a sundae for you and your doggie--that sounds like a win-win! 
Located in the heart of downtown Oshkosh, Becket's is a waterfront eatery serving modern American dishes in a dog-friendly environment. Becket's patio includes fifteen outdoor tables to enjoy your meal and/or a nice cold refreshment and your pup might even get their picture taken to be featured on Becket's Instagram page! They love when a cute pup smiles big on their patio!
Caramel Crisp offers outdoor seating for dogs and their owners. Along with a cafe menu, they also make a homemade doggie ice cream (frozen yogurt with peanut butter) during the summer months. 
Dogs are always welcome!  Enjoy this outdoor spot located on the Fox River and watch the boats go by as you enjoy lunch, dinner, drinks or all of the above.  Docking for boats available. 
Fox River Brewing is a casual waterfront brewery and restaurant that serves up a variety of delicious eats. Fido is welcome to join you at one of their pet-friendly outdoor tables while you enjoy your meal. Park your boat at the dock and run on up to FRBC!
Ground Round at River's Edge serves a tasty array of lunch and dinner dishes in a spacious waterfront setting with dog-friendly outside seating. Dogs are welcome to join their owners at outside tables while on a leash. The Ground Round at River's Edge is located in the Best Western Premiere Waterfront Hotel, which is also dog-friendly.
Located adjacent to Wittman Regional Airport and the EAA Airventure grounds on the Southwest side of Oshkosh, enjoy classic Wisconsin tavern fare in a fun, family-friendly atmosphere. Your pup is welcome to join you on the patio. 
Dogs are welcome at Pilora's Cafe while on a leash, where they provide pet-friendly tables outside and an ice cold bowl of water for pup to enjoy as well! This local cafe dishes up American fare for breakfast and lunch as well as their very own house-made Kombucha!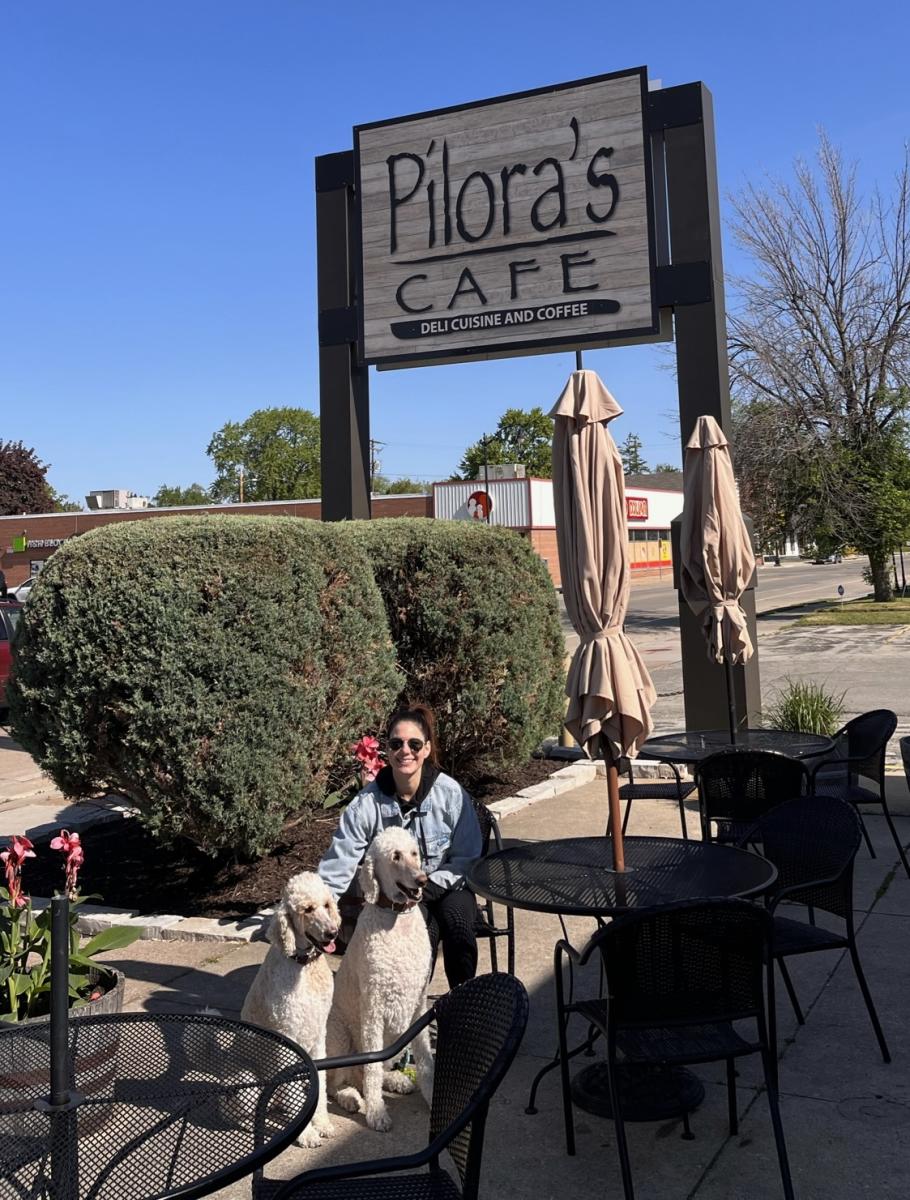 Elevated dog beds & water dishes will keep your pup happy, while you enjoy this cool cafe that features coffee, breakfast, lunch and dinner options as well as drinks! Planet Perk even offers pup cups! 
Enjoy dinner and a beautiful view of Lake Winnebago with your pup. With 20 dog-friendly tables on the outdoor deck, you can bring Fido right along with your family and friends. 
Pet-friendly Hotels
If you're planning a vacation or a quick getaway and don't want to leave your beloved pets behind, Oshkosh has got you covered with its range of pet-friendly hotels. From cozy boutique accommodations to well-known hotel chains, you'll find a variety of options that cater to both you and your four-legged companions. Pack your bags, leash up your furry friend, and get ready to embark on a delightful adventure in Oshkosh! Check out our Pet-Friendly Hotels HERE!
Share your pup adventures with us by tagging @DiscoverOshkosh on Instagram or Facebook! 
 
Stay the night in Oshkosh—click here for overnight options!