It's Spear Madness! Welcome to Sturgeon Spearing 2023! Not a spearer? We have your Sturgeon crawl planned for places to stop and check out the fun! Buckle up those bibs, it's going to be a fun weekend!
We had the chance to meet Scott, Owner of Jerry's Bar in Oshkosh, and learn more about the history behind Sturgeon Spearing in Oshkosh. Jerry's became a part of the Sturgeon Spearing hub in the late 60's/early 70's back when the biggest sturgeons were around 100lbs. With the current record of 212lbs within the Winnebago System, these sturgeons are only getting bigger! Jerry's is one of the many Sturgeon Spearing hangouts where fishermen get a chance to hang their fish, chat with other fisherman, and enjoy the Sturgeon Spearing atmosphere!
According to the Wisconsin DNR, "The Winnebago system is home to one of the largest lake sturgeon populations in North America and hosts a unique winter spear fishery" (WI DNR).
The 2023 Sturgeon Spearing season starts Saturday, February 11th, 2023 at 7am ending Monday, Feb. 27th (unless the season is shortened by reaching one of the harvest quotas). Join in on the 16 days of fishing! 
Check out what's happening at these Sturgeon Spear hangouts this weekend:
Stop by Wendt's for their handmade vodka outdoor bar! Wendt's is the perfect place for you if you are a Sturgeon Spearer or a Sturgeon Spectator. With bloody mary's and screwdrivers galore, you can't go wrong here!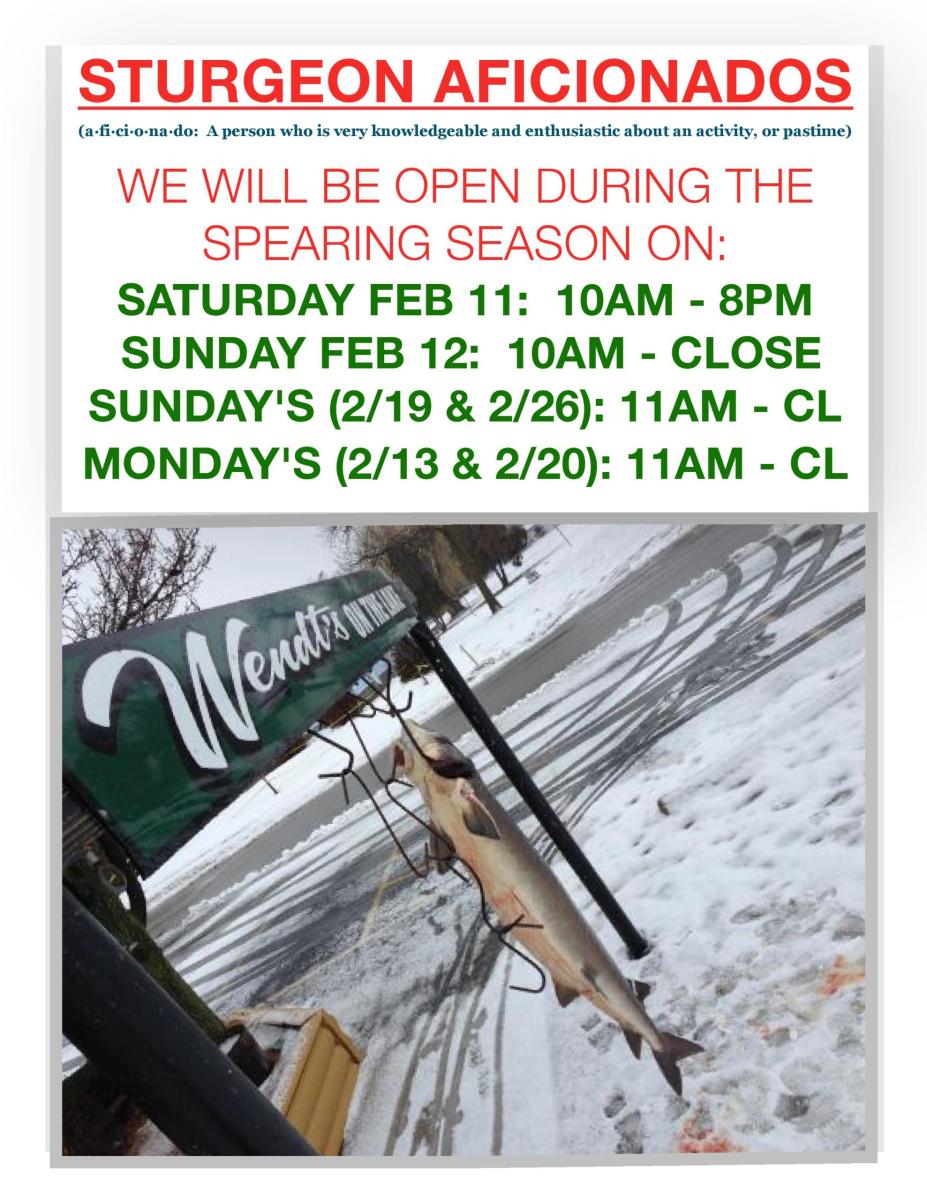 Don't wanna spear without a beer? Stop by TJ's Harbor on Saturday and enjoy a cold one inside or at their outdoor pavilion bar!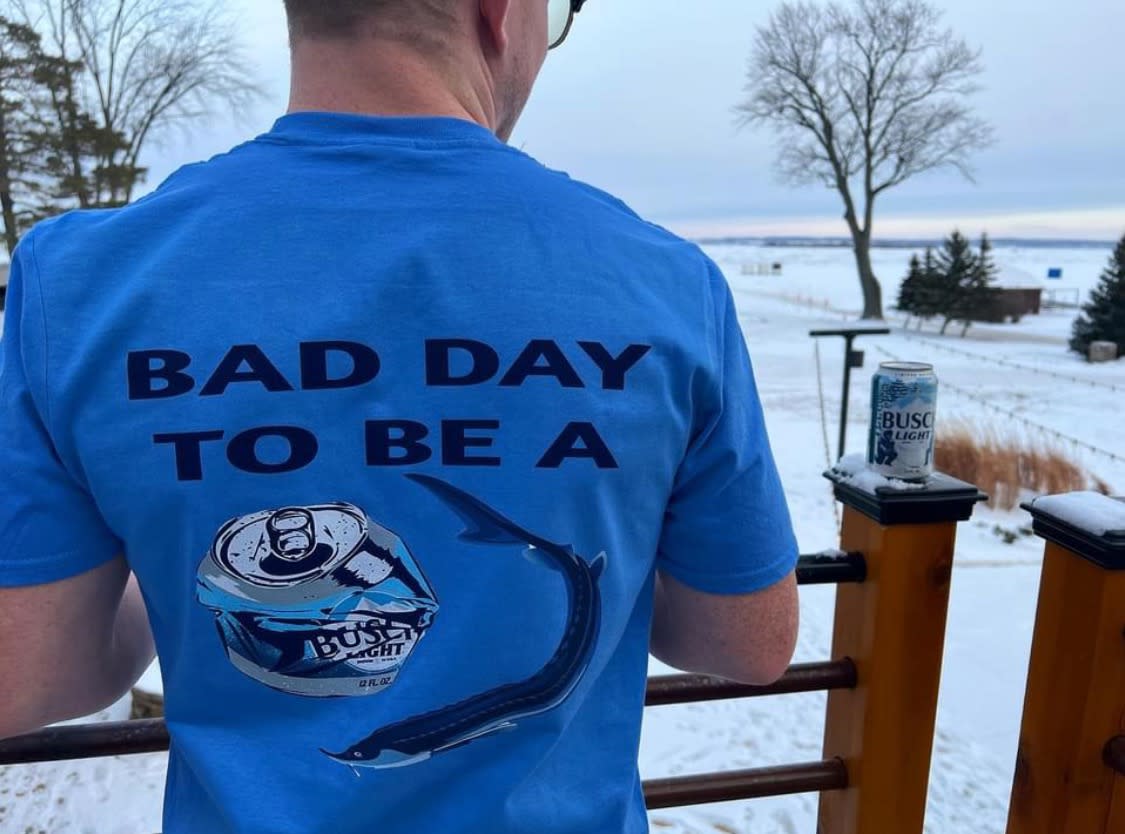 The hub for generations of Sturgeon Spearing is right here in Oshkosh! Enjoy the Sturgeon Spearing excitement and stop by Jerry's on Ceape for a guaranteed good time! The place will be filled with plenty of fishing stories, refreshments and a ton of history! Check out the article written by the Chicago Tribune in 2004 below for their take on our traditions!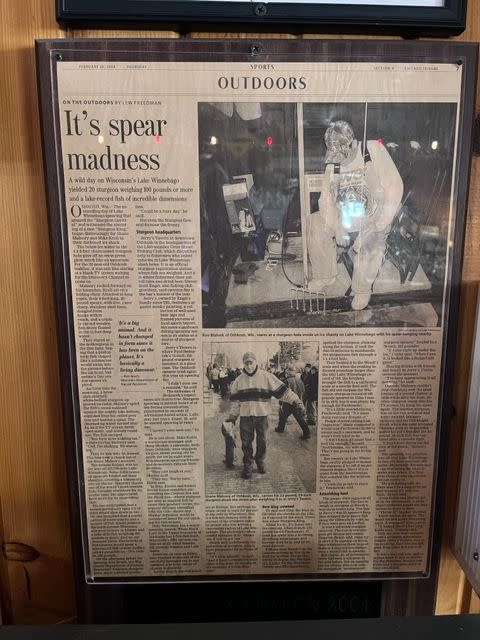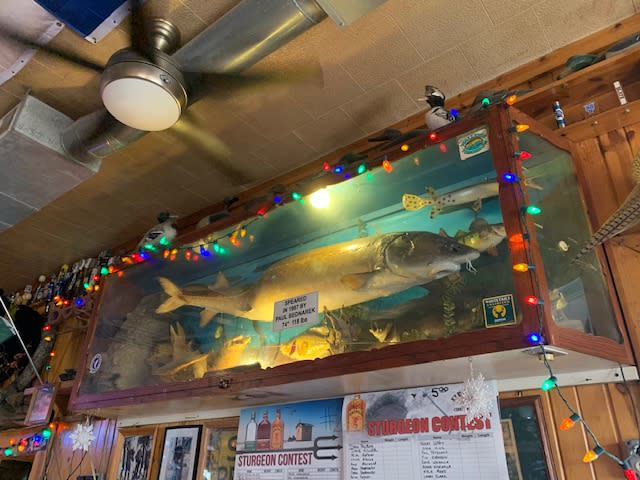 Want to be apart of a fishing club on Lake Winnebago? Paynes Point Hook & Spear Fishing Club, Inc. is the club for you. 
Join in on the 2023 Fisheree Raffles for a chance to some awesome prizes!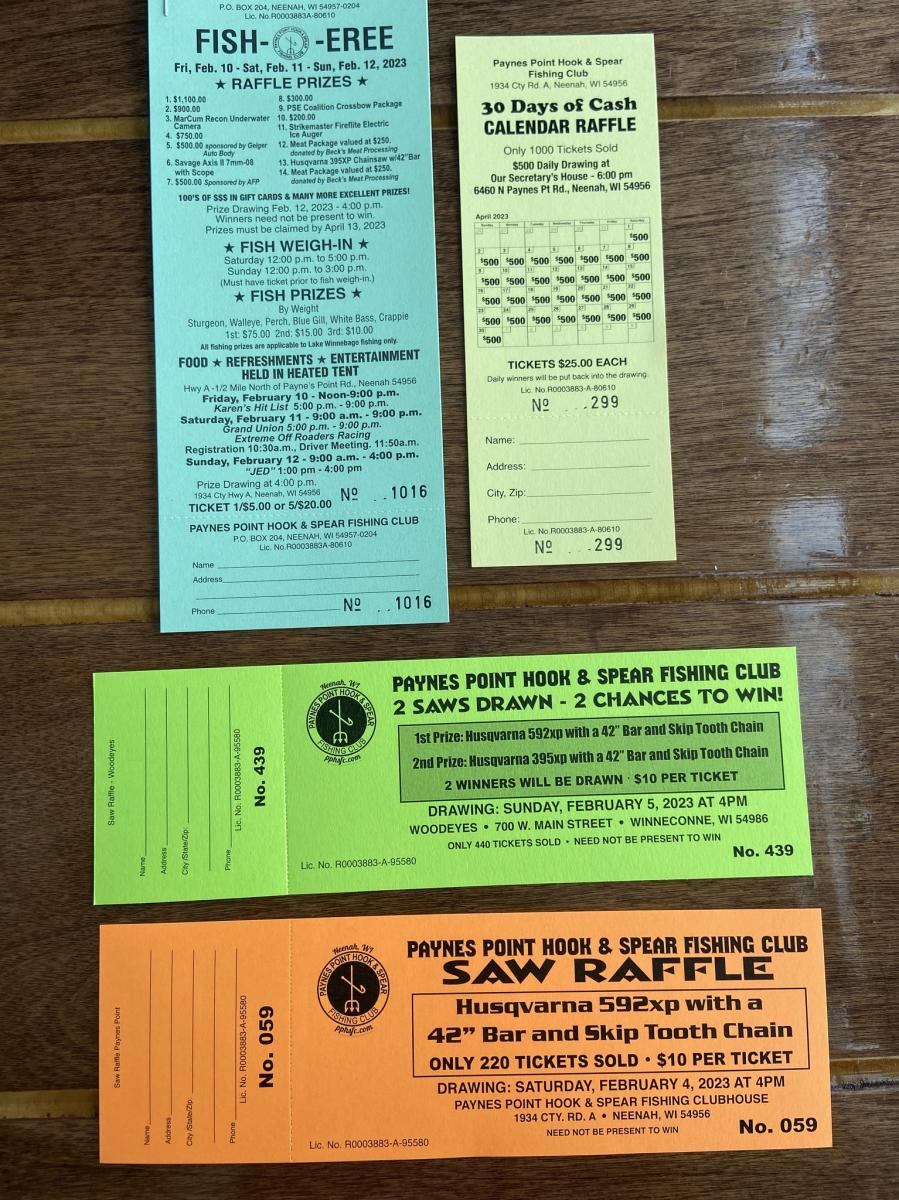 Fisheree 2023 - Celebrating 44 Years with food, refreshments, entertainment and more held in a heated tent!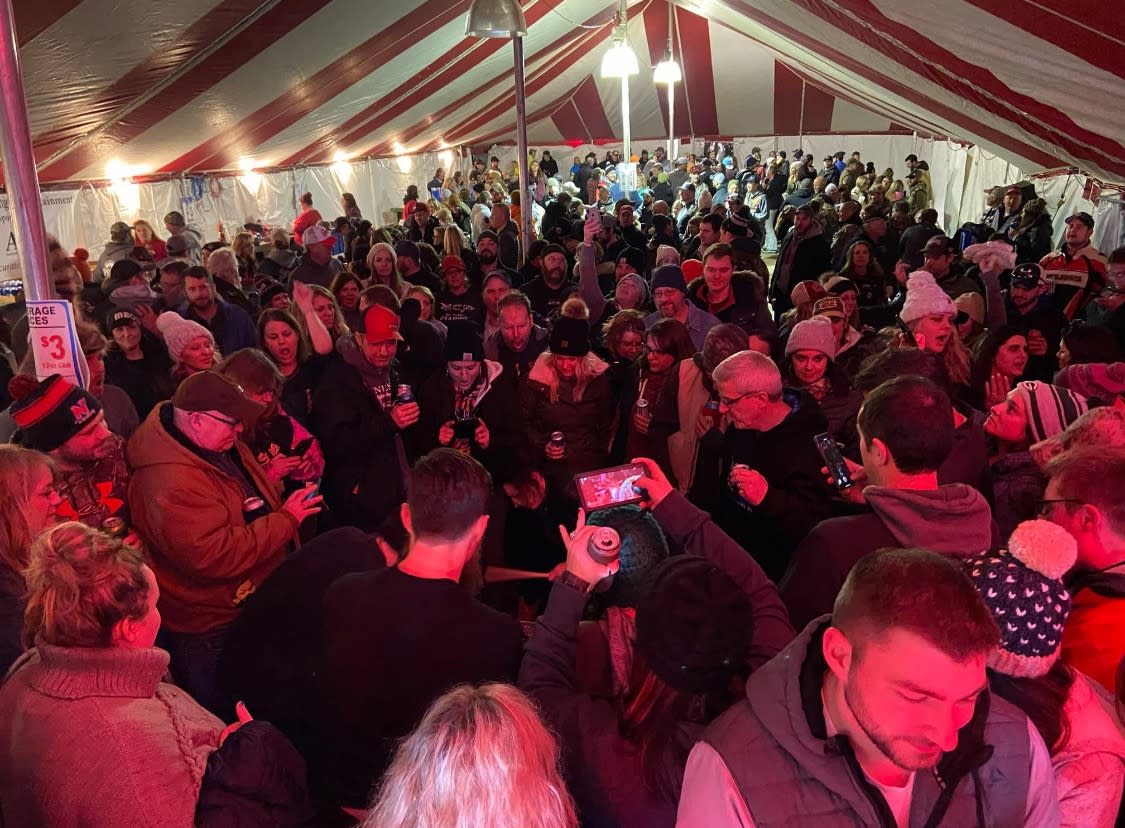 Opening at noon on Friday, Saturday and Sunday- Enjoy live music and check out their fun Sturgeon Spearing swag!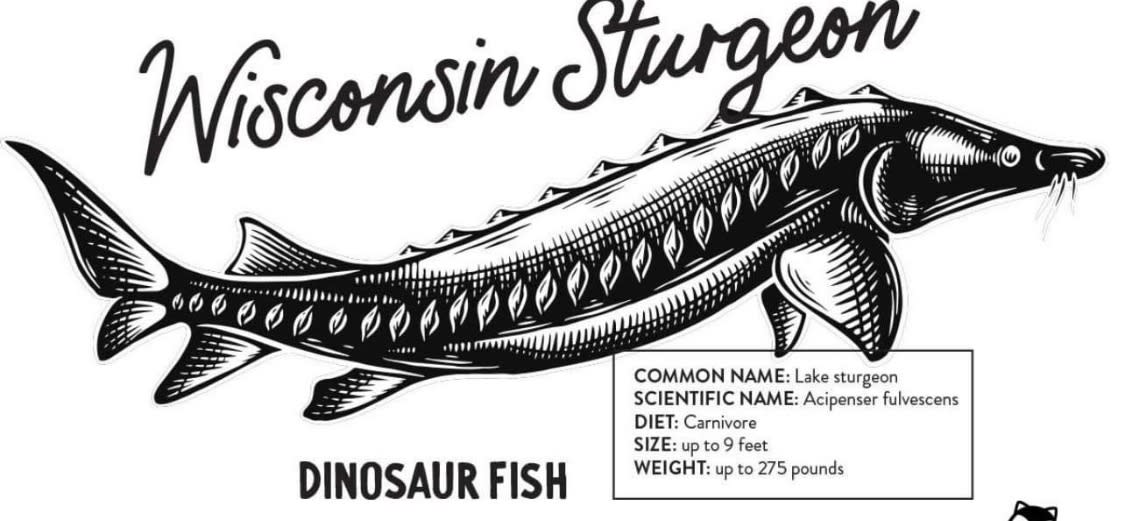 If you didn't have plans for this weekend, you do now! Tag us along in your adventures and keep an eye out for the fish that will be hanging throughout the city! Not many cities get to experience this tradition, so let's enjoy it Oshkosh!
Stay the night in Oshkosh—click here for overnight options!