So, as a follow up to the last "Frog Blog", today we are going to talk about something that generally doesn't happen much around here. However, I've got a hunch we may be seeing more of this in the next several years.  Did you see all those fancy bass boats filling up our streets, parking lots and hotels last month? Well, that's because Oshkosh was stop #5 of the inaugural season of the National Professional Fishing League (NPFL.)

What is the NPFL? Why Oshkosh? And…isn't Winnebago a Walleye Lake?  I sat down with Brad Fuller, NPFL Tournament Director, to ask these very questions. "NPFL is an angler-driven bass fishing league in a live format. Our goal is to create a platform where anglers get more exposure than anywhere else," said Director Fuller. "If our anglers get more notoriety that also builds the league."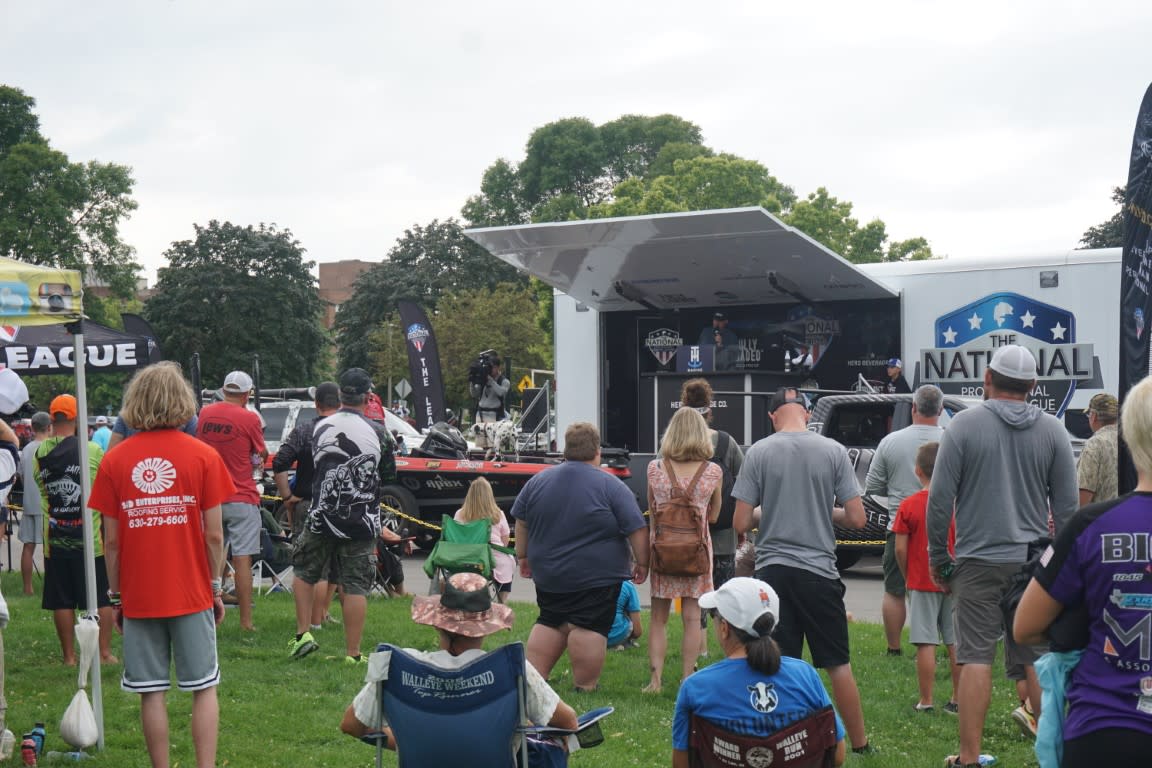 How did the NPFL end up on the shores of Oshkosh? Well, here is the long and short of it. The NPFL reached out to the Oshkosh Convention and Visitors Bureau (OCVB) with an interest of making Oshkosh a stop on their tournament rotation, not just for this year but possibly years to come. "We knew shortly after we were contacted that we wanted this tournament in Oshkosh," stated Jodi Jensema, OCVB Sales and Services Manager. The OCVB works with event organizers and planners to bring them to the Oshkosh area, creating outside income for our community. "The tournament had to make sense for us.  We have had so many walleye tournaments the past few years, so we were trying for more bass tournaments." Tournaments like these are a good fit."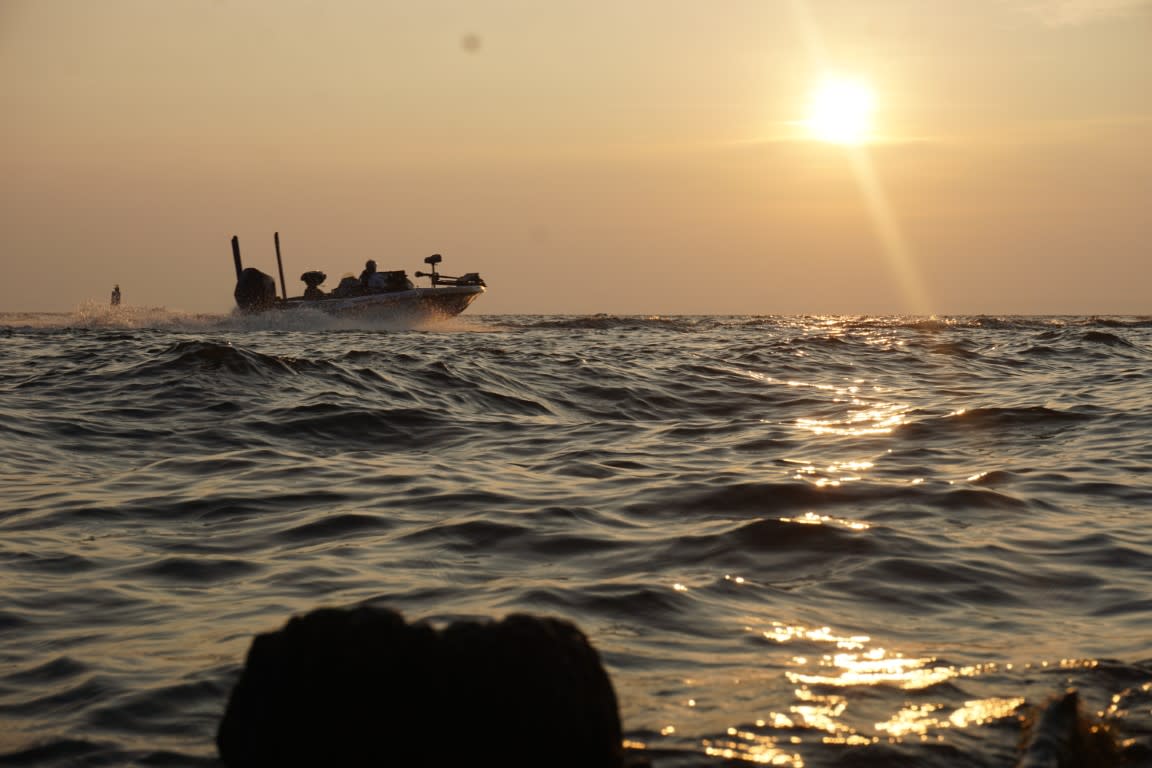 Why Oshkosh? "Our production company, Reel Shot Fixed Productions, is located in Appleton so I've spent a lot of time up here and I know the quality of the fishery. There are a lot of bass heads up here" shared Director Fuller. "Our lake is great!! Lake Winnebago has a great reputation and can also really test some anglers. We are a very affordable community to host tournaments and are very welcoming," added Jensema.  But the NFPL didn't just want to be another fishing tournament. They wanted to engage the entire community and celebrate the local "HEROS" of Oshkosh. In collaboration with their partner, the HERO Beverage Co., they brought in a "flying" dog show, food vendors and arranged for first responder vehicles for the kiddos and their families to explore. BOOM – not only did they bring a fishing tournament to us but a free community event was born!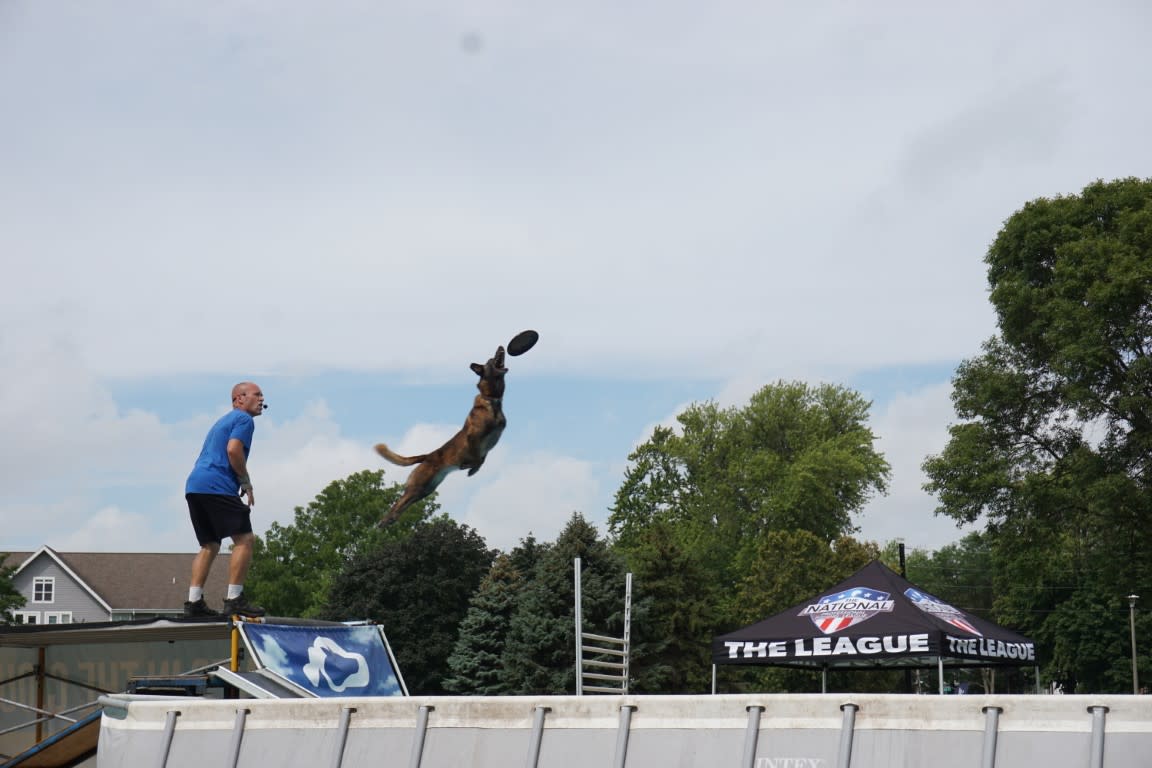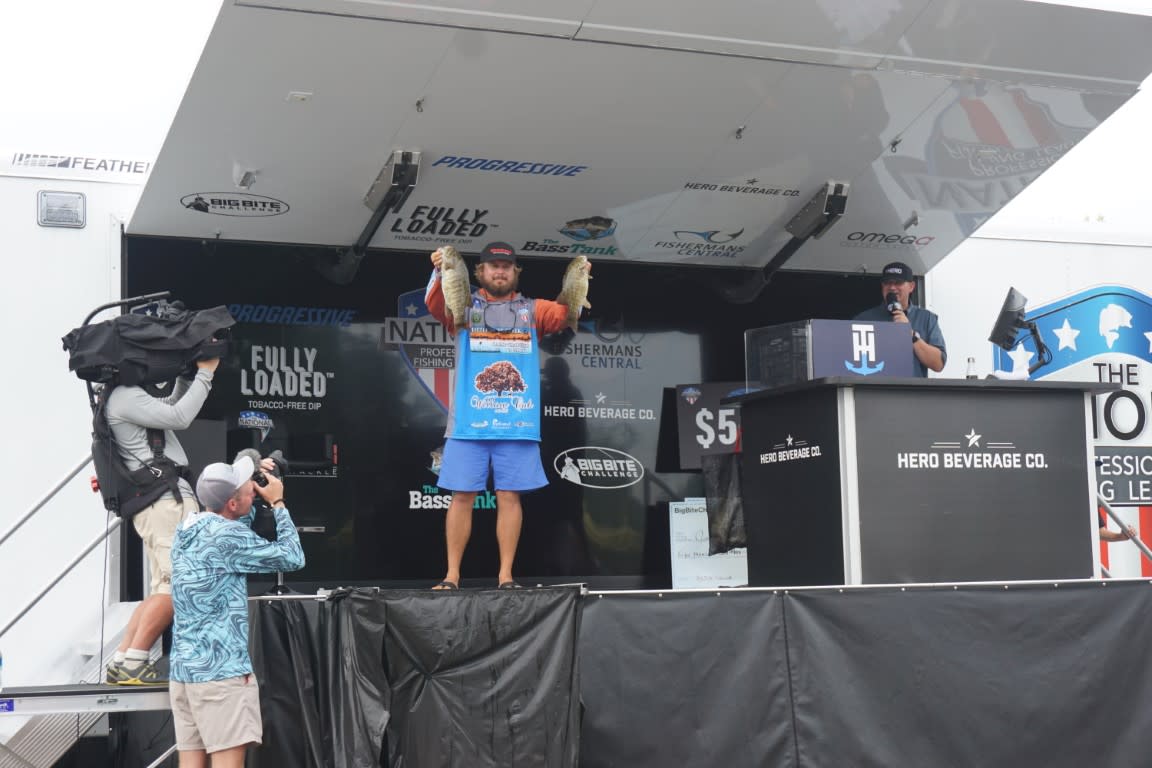 In conclusion, this event produced over 500+ overnight stays--while supporting our local business community.  That's boarding, gas, groceries, tackle, dining and much more!  As for the fishing, well 100 anglers made up the field, the top 24 anglers all eclipsed a 30lbs 3-day total. This included 18 fish over 3 lbs., 6 over 4 lbs. and the BIG FISH leader a whopping 4 lbs. 14 oz. tank.  For the champion, a lifetime of memories were made from their time in Oshkosh on the famed Winnebago system. Michigan native, Buck Malloy, claimed those memories with a 3-day total of 42 lbs. 10 oz. and a check for $50K!!! Results like this showed the bass world that Oshkosh isn't just a one trick pony and instead could be the next up and coming bass tournament location.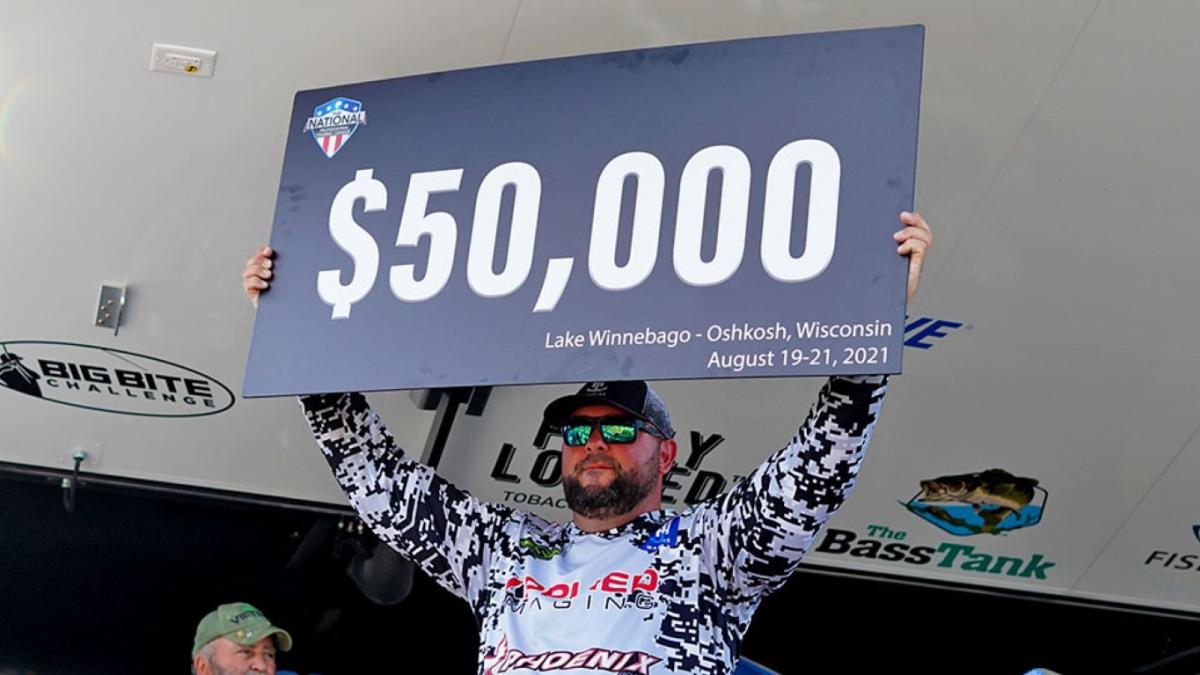 Have an idea for a topic? Know an angler or fishing tactic you'd like to see showcased? Email me at: oshkoshfromthewater@gmail.com. Catch all my Bago adventures on Instagram @snellmatt or fishing content on TikTok @smile_and_Like and tag Visit Oshkosh too!  
Stay the night in Oshkosh—click here for overnight options!