Thanks to Leslie Knope and the popular show Parks and Rec, Galentine's Day is the unofficial holiday on February 13th set aside for celebrating the gal pals in your life! (Watch Season 2 episode 16 "Galentine's Day" for a good laugh.) Whether you plan to catch up with your friends, surprise your bestie with a fun little gift, or even treat yourself - here's 5 ways to celebrate Galentine's Day in Oshkosh!
1. Grab a Classic Brunch with the Girls!
Brunch is always a good idea. Catch up with a friend you haven't seen in awhile over a mimosa, or meet up with your mom for a girls day and some hot cakes! Venture to Downtown Oshkosh for a scrumptious brunch at Bar 430 and be sure to try their Pumpkin Spiced French Toast. Head south of Oshkosh and grab Sunday breakfast at TJ's Harbor! Choose from a variety of breakfast specialties and brunch cocktails including bloody mary's, mimosas, iced coffees, and more! If you're looking for some entertainment after brunch, head to The Mineshaft for their Sunday Brunch Buffet and hit up the game room for some friendly competition after!
2. Shop Downtown Oshkosh!
Whether you're shopping for yourself, or planning to purchase something for your bestie, you're sure to find fun gifts in Downtown Oshkosh! Stop by the new Elsewhere Market and grab a deliciously good smelling candle, a cute card, or a specially curated Valentine's Day box! Stay downtown and visit the many shops including Market Boutique on Main, Brinkley's Boutique, 2 Blondes and many more local shops for some cute Galentine's Day gifts.
Don't miss the second annual Downtown Oshkosh Chocolate Walk on February 11 from 1-4 PM! Each participant gets a sample of various types of chocolates from 15 local businesses.
3. Plan a Night Out!
Grab your friends and plan a night out! Propose a night out on the town and grab drinks at one of the many bars or restaurants in Oshkosh! Grab your bestie and paint each other a mug at Fire Escape in Downtown Oshkosh!
Head to the Howard on February 15th for a Valentine's day dinner, concert and dancing with the Wisconsin Jazz Orchestra. This event features talented musicians and artists across Central Wisconsin and the Fox Valley. Learn more!
Go to Becket's for the Fall in LOVE with Handmade Urban Craft Fair event! The event is held on February 4 from 10 AM to 2 PM with over 40 vendors and live music, a portion of the booth fees will be dedicated to The Oshkosh Area Humane Society.
Attend The Wine Down event at the Gibson. Ticket price includes a specially curated wine flight, decadent charcuterie, live music, and an exclusive experience at Elsewhere Market. Enjoy this date night evening with your Valentine, Galentine, Palentine, or with a small group of your dearest!
Enjoy Galentine's Day with Brighton Acres! Enjoy your own charcuterie board, wine and chocolates while listening to acoustic music. Even get a chance to hop on a carriage ride, which ventures around the beautifully lit Brighton Acres property! Get tickets for this event on February 18th from 4-7pm here.
4. Plan a Night In!
Don't feel like leaving the house to celebrate with your gal pals? Not a problem! Head to Adventure Games and Caramel Crisp in Downtown Oshkosh and grab some fun board games to play! Pick up some delicious meats, cheeses, wine, and treats from the Wagner Market and the Oshkosh Co-Op and build your own heart shaped charcuterie board! Check out our blog post and learn how to assemble your own fun charcuterie board.
Calling all sushi lovers! Order a sushi take home kit from Manila Resto and test your sushi rolling skills. Two sushi roll choices, two maki roll choices, a rolling mat, chopsticks and all the fixings are included for a fun night in!
5. Stay for a Weekend of Fun!
Celebrate with your Galentine's all weekend long and spend the weekend in Oshkosh! Take the weekend to relax and unwind in one of our many hotels in Oshkosh. Shop till you drop with your sweetest friends, enjoy a bite to eat, or use the weekend away to simply unplug and catch up!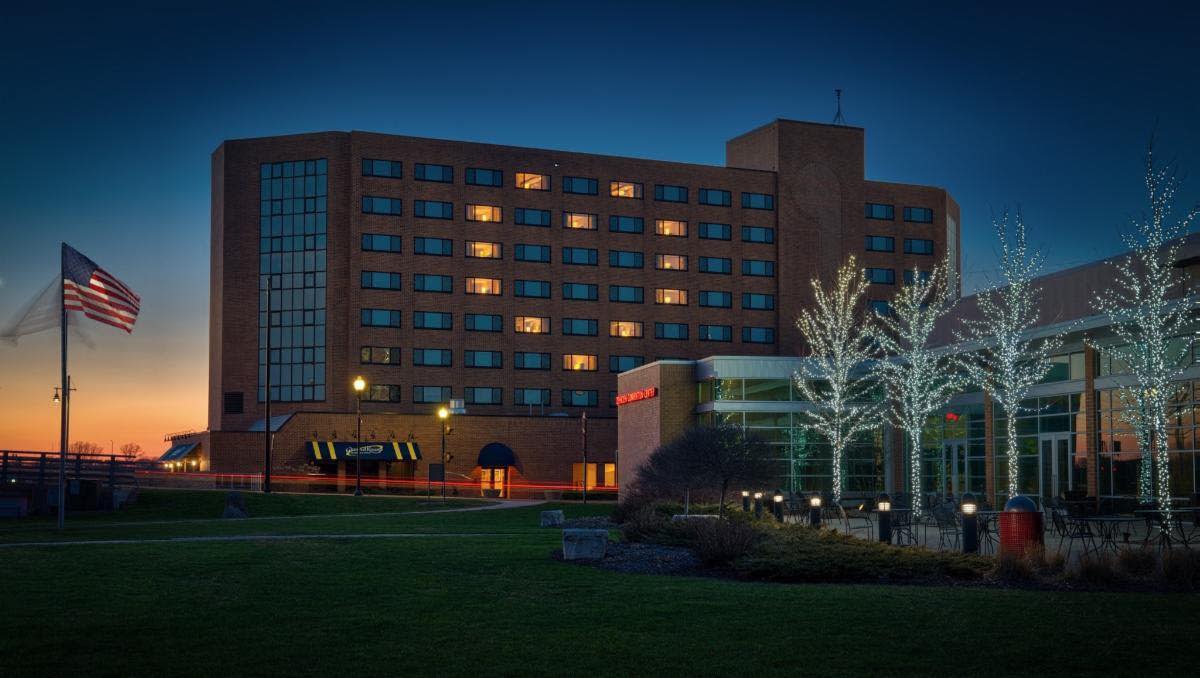 Enjoy your Galentine's Day festivities in Oshkosh and be sure to tag Discover Oshkosh on Facebook & Instagram.
Stay the night in Oshkosh—click here for overnight options!