Many plane enthusiasts will be in town for EAA AirVenture 2023 from July 24 to July 30. While in Oshkosh, check out these local places & get a taste of what Oshkosh has to offer! 
Things To Do on The Water
Home to Oshkosh Wisconsin is Lake Winnebago. Wading at 137,700 acres, Lake Winnebago is the largest lake in the State of Wisconsin & one of the largest fresh water lakes in America! This lake covers an area of 30 miles by 10 miles and includes about 88 miles of fantastic shoreline! Looking for a smaller body of water? Explore the fresh waters of the Fox River instead!  Here's how to enjoy Oshkosh's water: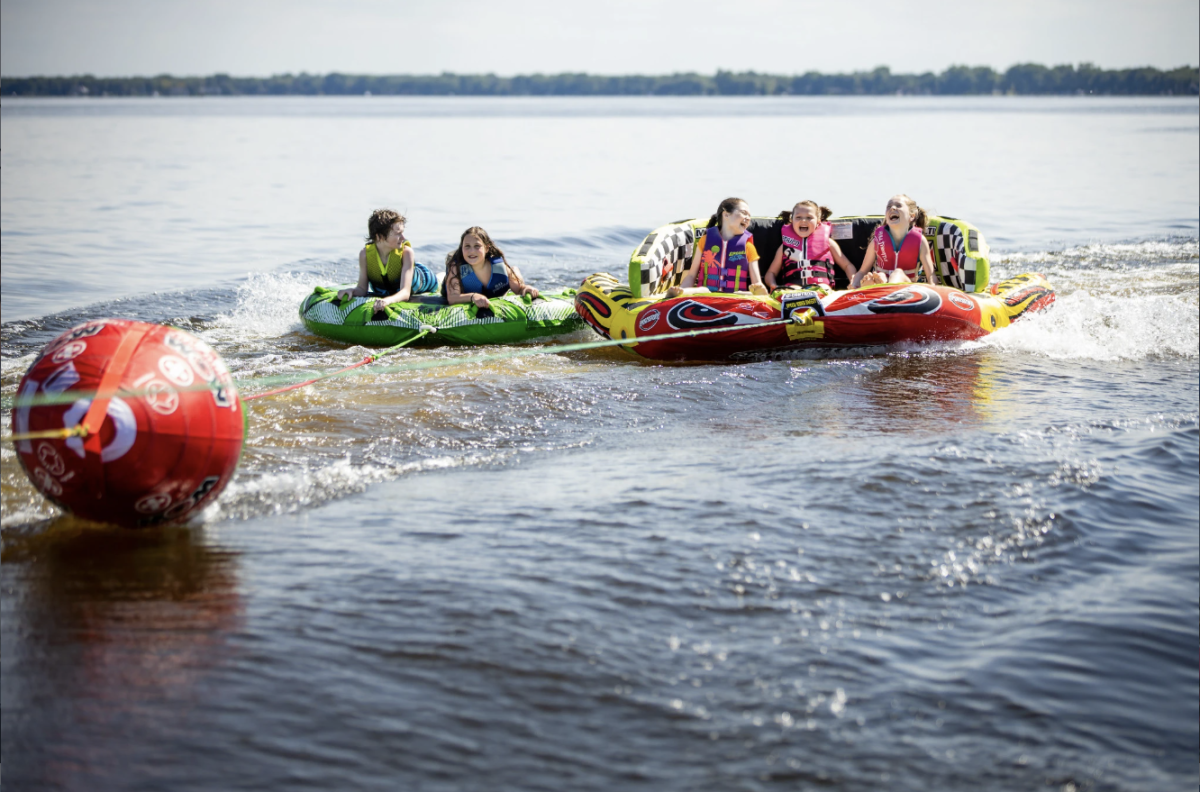 Our Restaurant Guide features all local restaurants where we suggest you grab a bite to eat! Filter your choices to fit your desired cuisine! 
Want to taste an authentic local fish fry? Check out our list of Friday Fish Frys here in Oshkosh! Are you looking to waterfront dine? Check out our waterfront dining options!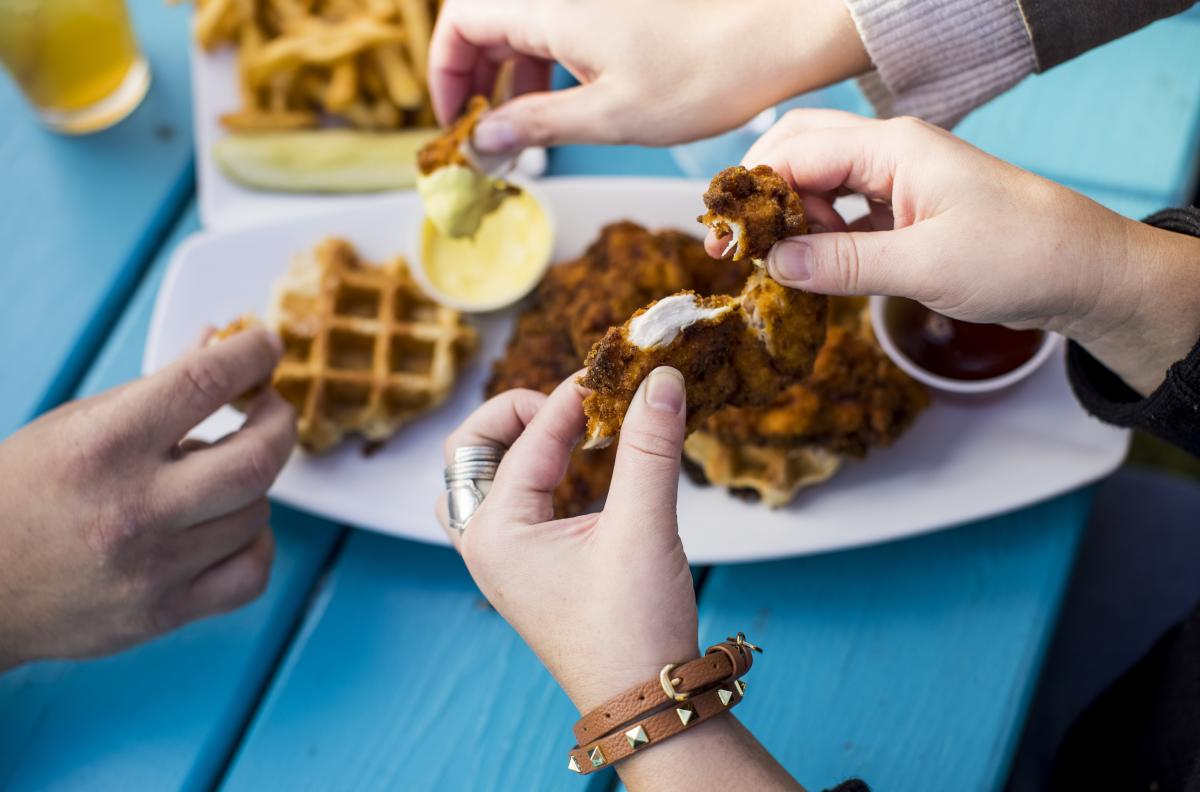 Breweries, Local Craft Beer, & Wineries
Be sure to make one of these places a stop on your route! Experience Wisconsin's locally crafted beer, wine, and more!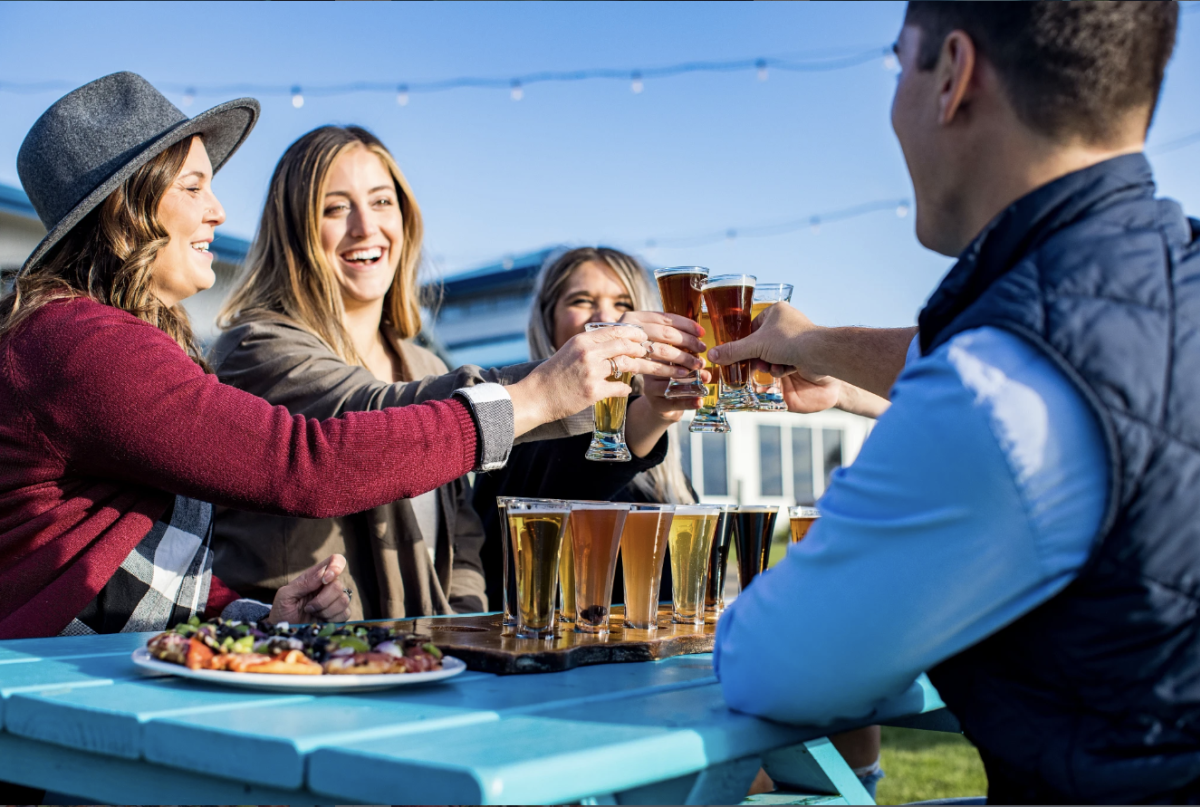 While your in town, many locals are putting on events for you to attend! Catch a band at these restaurants & bars! Take a break from the hustle and enjoy the sounds of the musicians during EAA AirVenture week!
July 24
July 25
July 26
July 27
July 28
July 29
July 30
Check out our Events page to see everything happening this week! But, here are some to highlight!
Looking for something fun to do? Take a pedal tour around downtown Oshkosh on the NEW Oshkosh Pedal Trolley. It's a unique 14-seat, pedal-powered bike. Enjoy a leisurely ride with a beer in hand, while pedaling, listening to music and sightseeing with friends! Oshkosh Pedal Trolley is now booking! Reserve your spot on the pedal tavern on the Oshkosh Pedal Trolley website!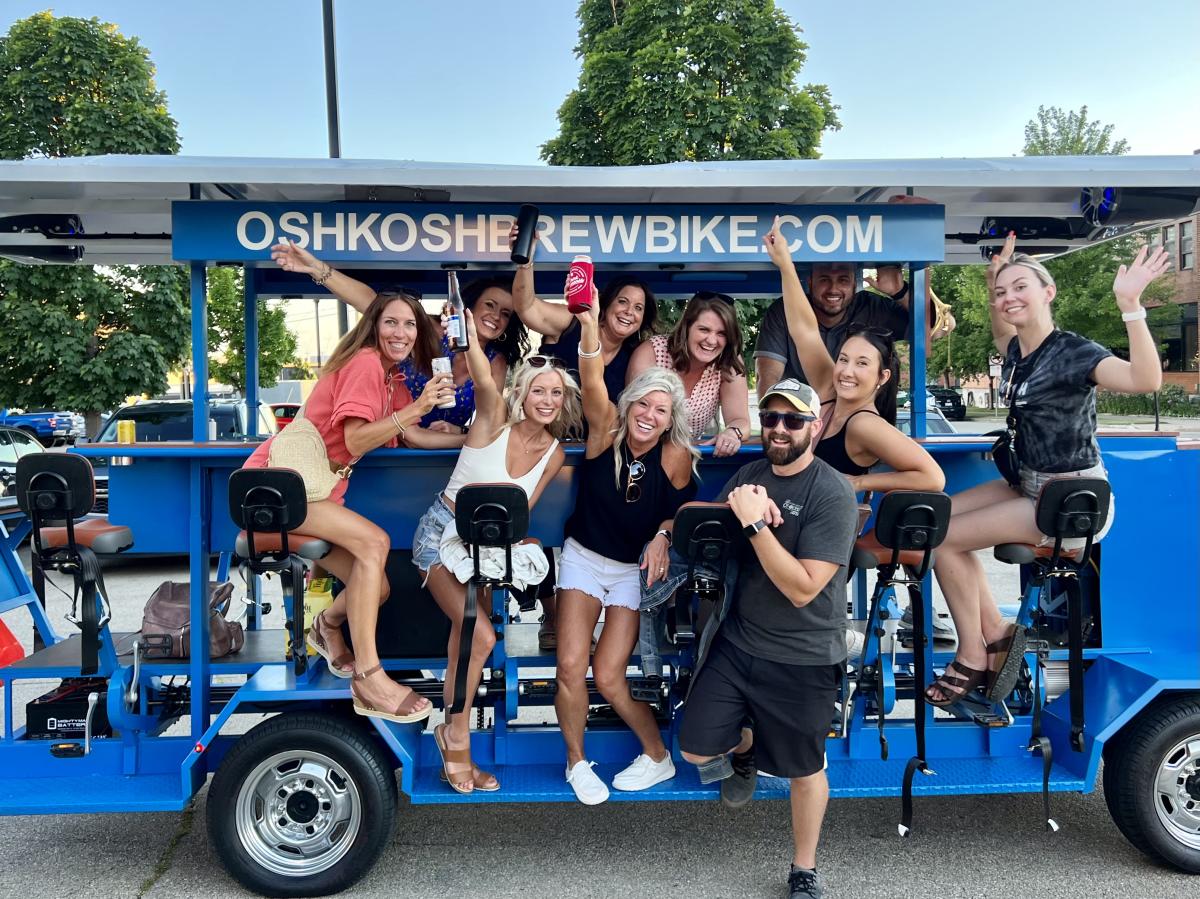 Do you need to show off that you were in Oshkosh to all of your friends back home? Check out these local shops selling Oshkosh apparel! (I'm sure people back home would love if you got them a souvenir too!)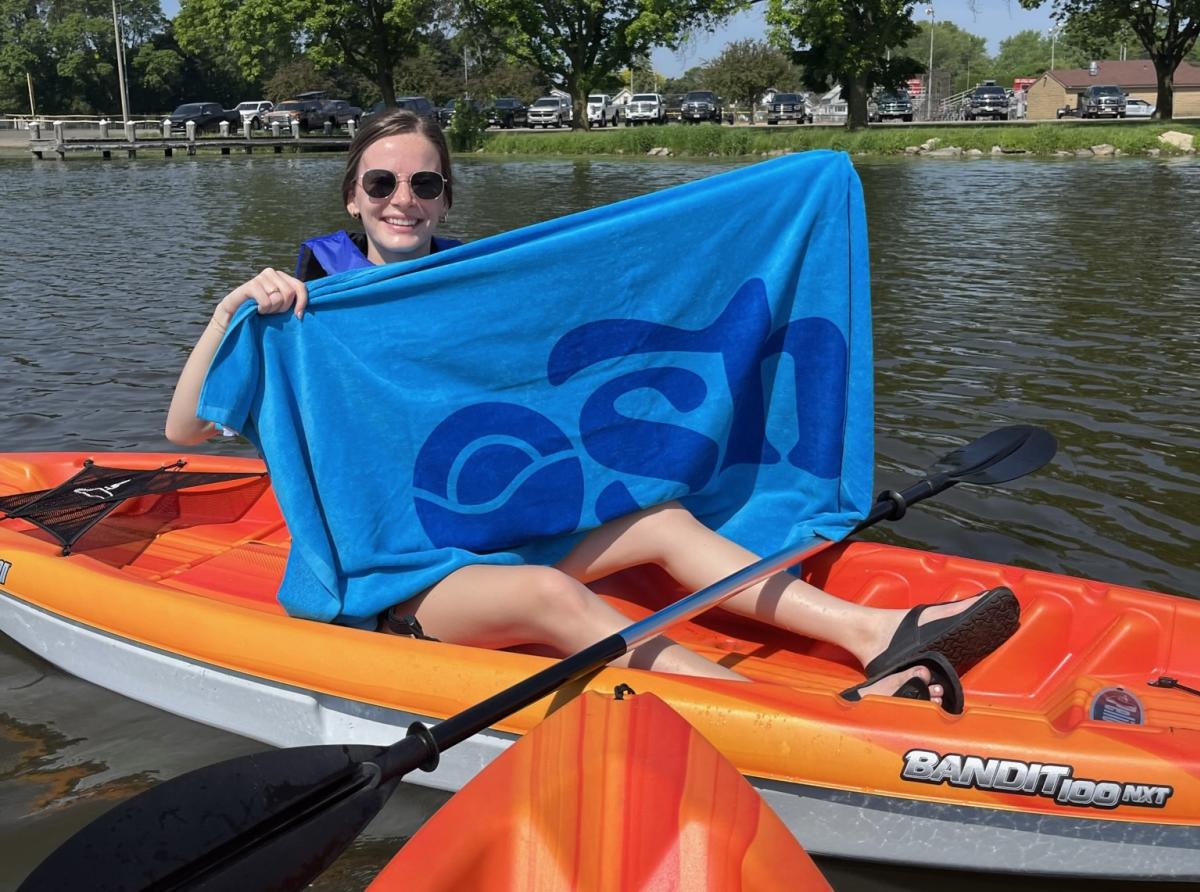 Sometimes mother nature isn't on our side. Although we cannot control a stormy day, we can sure make the most of it! We all know the weather wants to make you curl up and watch a movie, but you are in Oshkosh—so get out and keep exploring! Check out things to do on a rainy day HERE!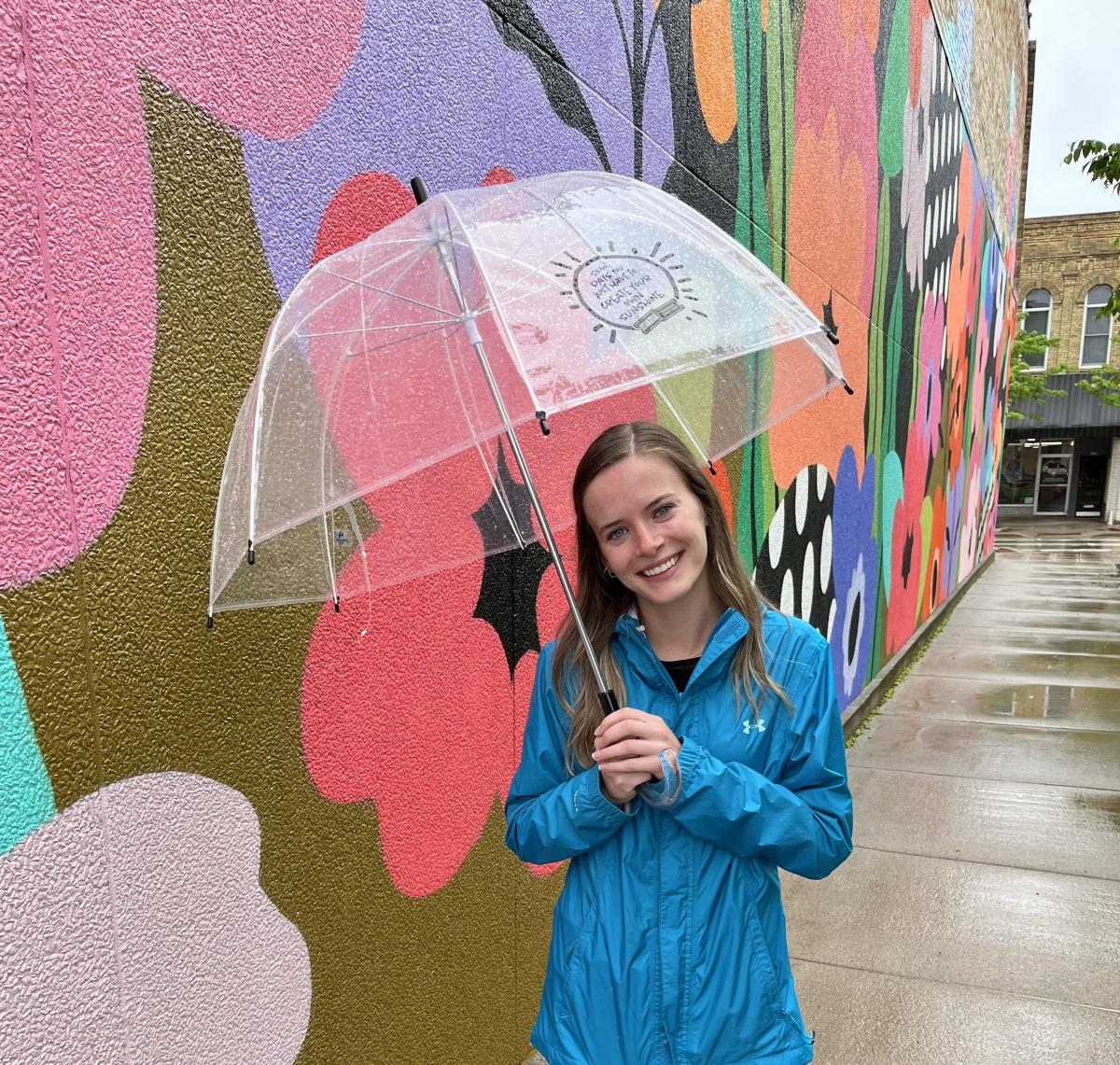 Looking for more things to do? Check out our Things to Do page that displays everything Oshkosh has to offer- not just during AirVenture week!
We can't wait to see all the memories you create while in town for AirVenture 2023! Be sure to tag Discover Oshkosh on Facebook and Instagram for a chance to be featured!
Stay the night in Oshkosh—click here for overnight options!