Besides the changing weather, Halloween is one of our favorite parts of October. Oshkosh knows how to celebrate Halloween, with plenty of creepy, kooky, mysterious, spooky, and all together ooky events for all ages. Here's a list of things to look forward to this Halloween in Oshkosh!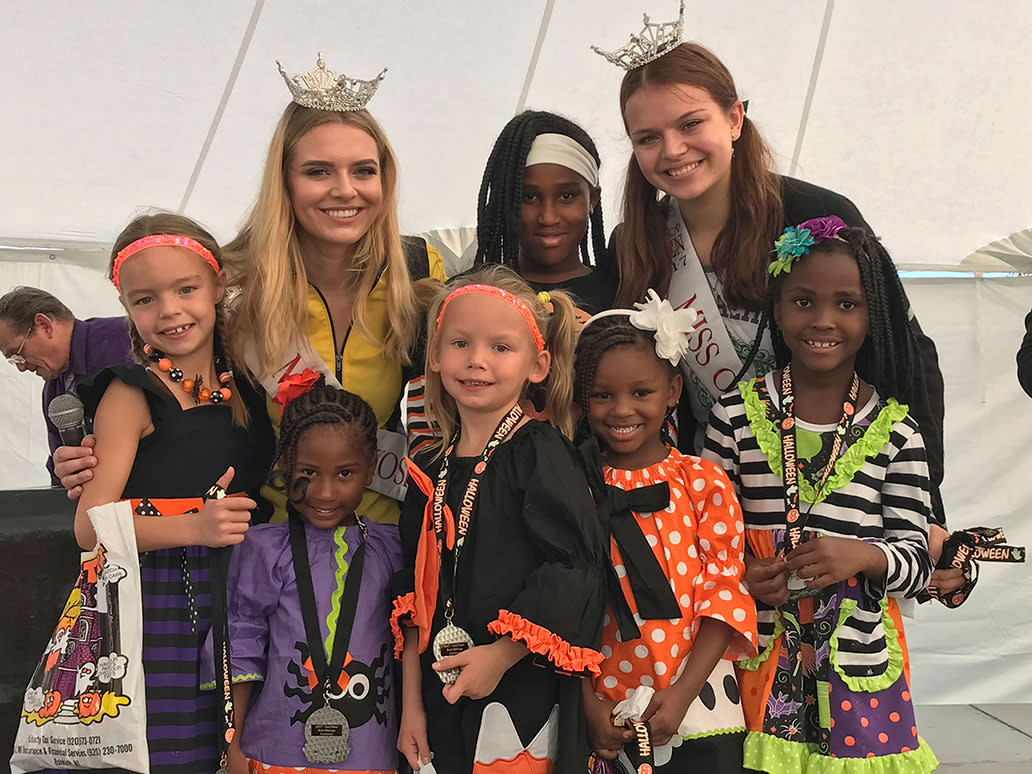 Trick-or-Treating in Oshkosh
Zooloween Boo
Take part in trick-or-treating, children's games, family entertainment, costume contests, and so much more at Menominee Park Zoo's Zooloween Boo event happening Saturday, October 15th at 11am-3pm. Enjoy food trucks, live entertainment and more!
Trunk or Treat 
An event for all - safely walk through the Peace Lutheran Church parking lot on the corner of 8th and Minnesota to fill your bags with candy and prizes! Saturday Oct. 15th from 2:00-4:00.
Trick-Or-Treat with Casper at the Movies
Grab the family and join Marcus Theatres in Oshkosh on Saturday, October 22nd and Sunday October 23rd to Trick-or-Treat with Casper at the Movies! $8 admission includes screening of Casper, trick-or-treating stations, family-friendly activities, and more! Doors and activities open at 9:30am and screening of Casper starts at 10:30am. Costumes are encouraged!
Friday Fright Night with Downtown Oshkosh
Explore Downtown Oshkosh during a Halloween Celebration on Friday, October 28th from 5-8pm. The Oshkosh Pedal Trolley is offering free rides, adults can enjoy DORA, support local by voting for your favorite lively windows, enjoy a free showing of Galaxy Invader with Doc Moreau at the Time Community Theater at 7pm, participate in a costume contest at Escape Oshkosh, and get your photo taken with your costumes at Lisa Wiker Photography!
Downtown Trick-or-Treat at the Market
Calling all ghosts, goblins & ghouls! Dress up in costumes and head to the Oshkosh Farmers Market on October 29th for tons of treats and fun! Vendors and participating downtown businesses will be handing out candy and treats during the market from 10am-12pm.
Spooky Skate Family Night at the YMCA
Come and ice skate at the Oshkosh YMCA's SPOOKTACULAR event! Family Night Spooky Skate event is fun for everyone. The fun starts October 29, 6-8 p.m. at the 20th Avenue Y. Dress in your favorite family friendly costume!
Fall Festival at Jeff's on Rugby
Enjoy indoor and outdoor family fun at Jeff's on Rugby from 9am-2pm on Sunday, October 30th! Trick or treating for kids, shopping, and tons of fun activities available. 
Oshkosh Trick-or-Treating
This year - Trick-or-Treating in Oshkosh will take place from 4-7pm on Halloween, Monday, October 31st.
Sweet Treats
Oshkosh is the perfect place to satisfy your sweet tooth. Our local shops have plenty of treats, not tricks, in store for Halloween. Check out our guide about local Halloween goodies from Oshkosh favorites like Tamara's, Caramel Crisp, and more to get an idea of what's in store this Halloween.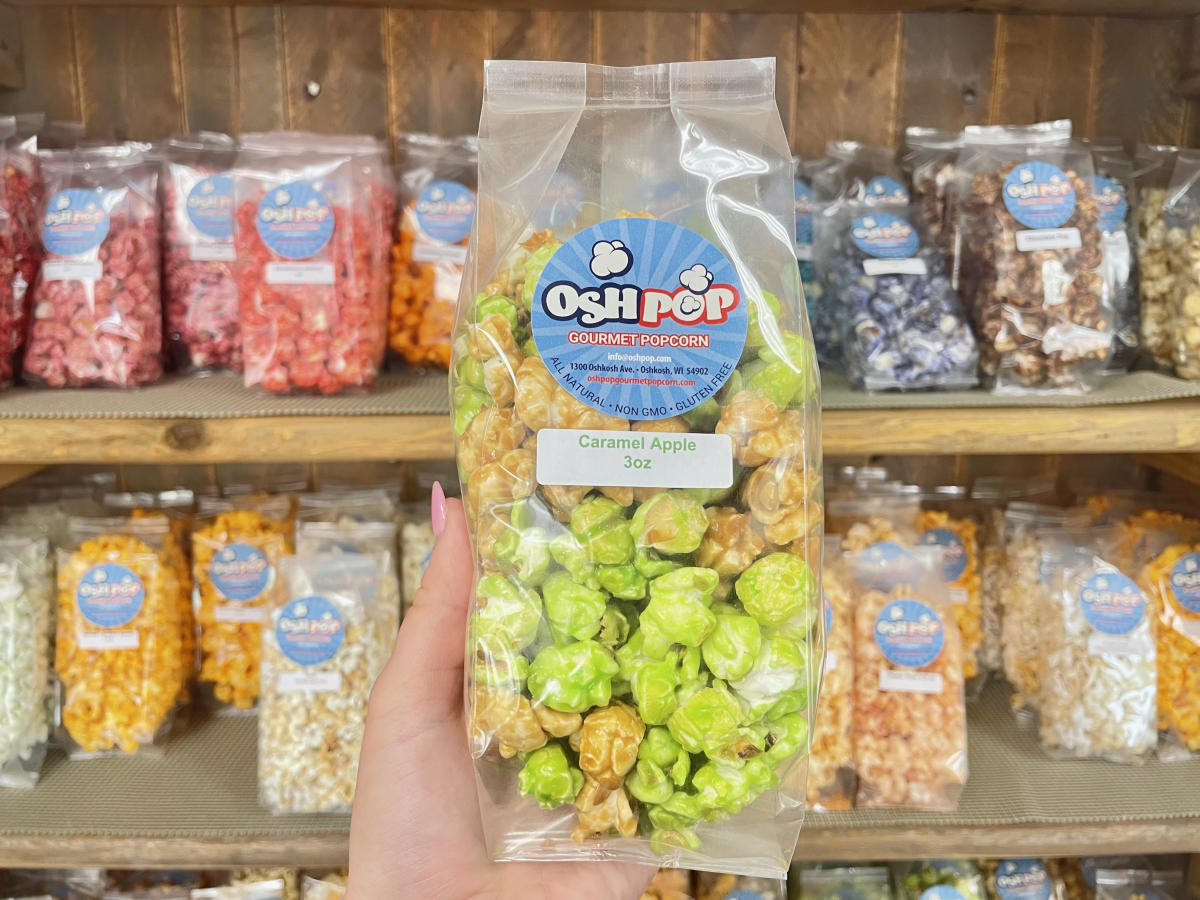 Brews in the Zoo
A night out for the adults on October 14th from 5-9pm! Dress up in your best costume in Menominee Park Zoo on the eve of Zooloween Boo featuring live music, craft beer and food -- All ages welcome.
If you're in a DIY mood, make your own victorian shadowbox. Join Bowenstreet Repeats on Thursday, October 20th at 6pm for a night of DIY. Choose from an array of antique artifacts like: vintage photos, medical and anatomy ephemera, skeleton keys, and macabre specimens such as snakes, bones, dried flowers, crystals, insects, and glass vials. Sip apple cider alongside fellow DIY-ers and make something hauntingly beautiful! In addition, 10% of every ticket purchased will go towards Old Bones Pet Rescue. Purchase tickets here.
Movies at Time Community Theater
Enjoy a fun Halloween movie on the silver screen. Time Community Theater is offering Ghostbusters (1984) on October 22nd, Galaxy Invader with Doc Moreau on October 28th, and two showings of Coco - Matinee screening in Spanish, and the evening show in English. And don't forget some extra cash for concessions like popcorn and beer!
Dia de los Muertos Celebration
Celebrate and explore Día de los Muertos (Day of the Dead) with your Oshkosh Public Museum! Learn about this celebration through traditional music, participate in our community ofrenda (altar) by bringing family photos and making handmade marigolds, and enjoy free community showings of Disney Pixar's Coco at the Time Community Theatre downtown. Spanish matinée at 1:30 pm, English showing at 6:30 pm.
 
Did we miss any spooky events? Let us know in the comments! If you're interested in the supernatural year-round, consider visiting one of these haunted locations in Oshkosh. As always, share your fun with Discover Oshkosh on Facebook and Instagram for a chance to be featured!  
Stay the night in Oshkosh—click here for overnight options!