In honor of National Proposal Day on March 20, 2022, we're highlighting a few sites around Oshkosh that would be perfect for a proposal! Check out these beautiful local spots to pop the question!
Check out the breathtaking lighthouse north of Oshkosh. Situated on the shores of Lake Winnebago, Asylum Point Park is a tranquil area featuring miles of hiking trails, great fishing and a historic lighthouse. Park users are welcomed by beautiful landscapes of scenic lakefront, marshland and prairie.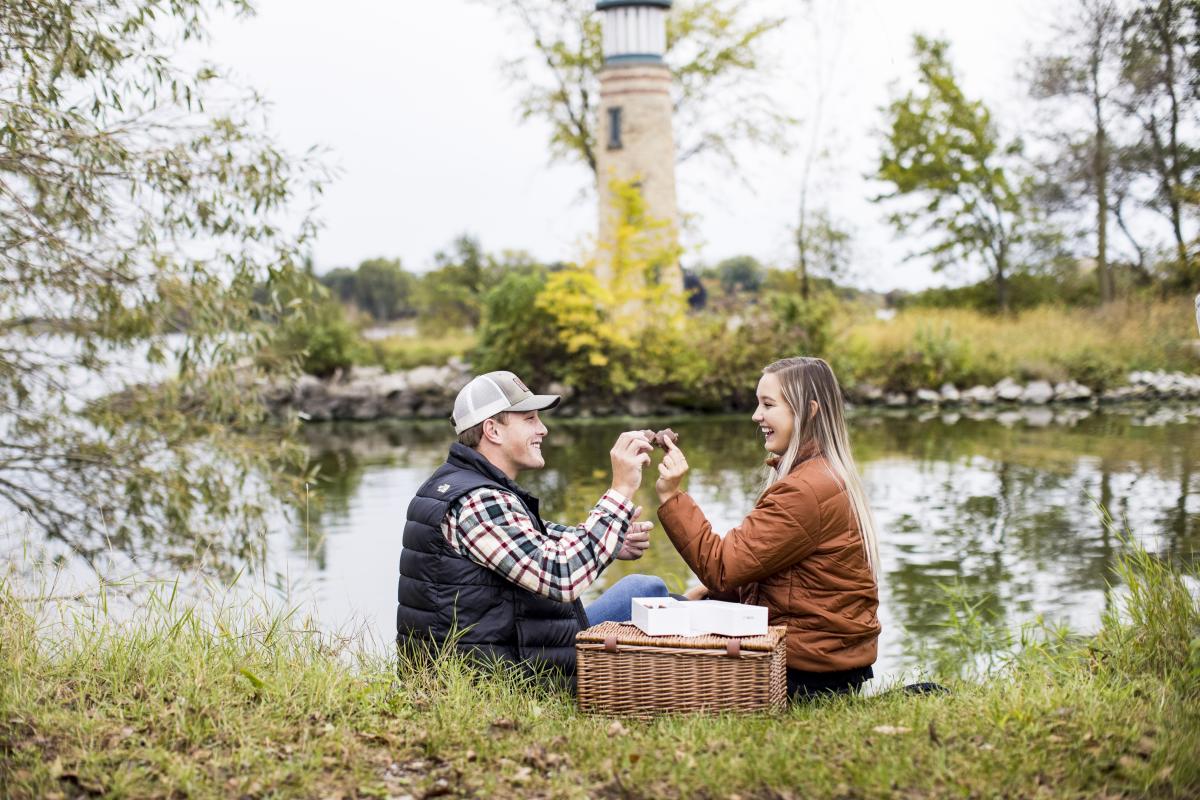 Thinking of a festive proposal? During the holiday season, the Celebration of Lights is located at Menominee Park in Oshkosh and includes a beautiful light show, carriage rides (reservations only), and more!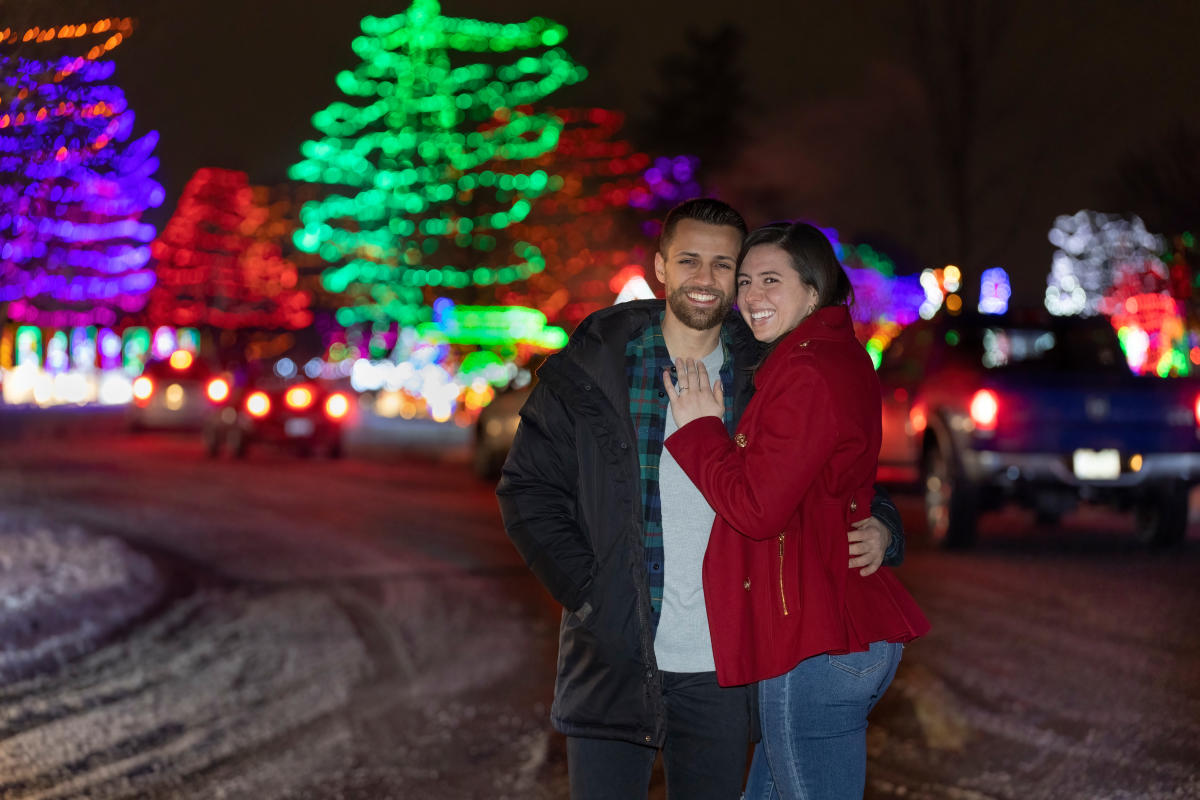 Stroll along the Fox River on the new Oshkosh Riverwalk. This scenic walkway follows the river downstream from downtown Oshkosh, giving pedestrians a chance to enjoy scenic waterscapes. Boats can dock along the Riverwalk and enjoy downtown restaurants, shopping and special events.
Check out the public art and murals scattered throughout Oshkosh!
Oshkosh Mural - 401 N Main St, Oshkosh
Chief Oshkosh Mural - 103 High Ave, Oshkosh
Daisy Mural - 440 N. Main St, Oshkosh
Fairylane Murals - 525 N Main Street, Oshkosh
Mini Mural Project - All throughout Oshkosh


Take your loved one through the many paths throughout Menominee Park - or pack up a picnic basket and enjoy the many sounds of Lake Winnebago and it's wildlife while you enjoy a bite to eat! The entire eastern side of the park is bordered by beautiful Lake Winnebago and is a prime spot to watch the sunrise.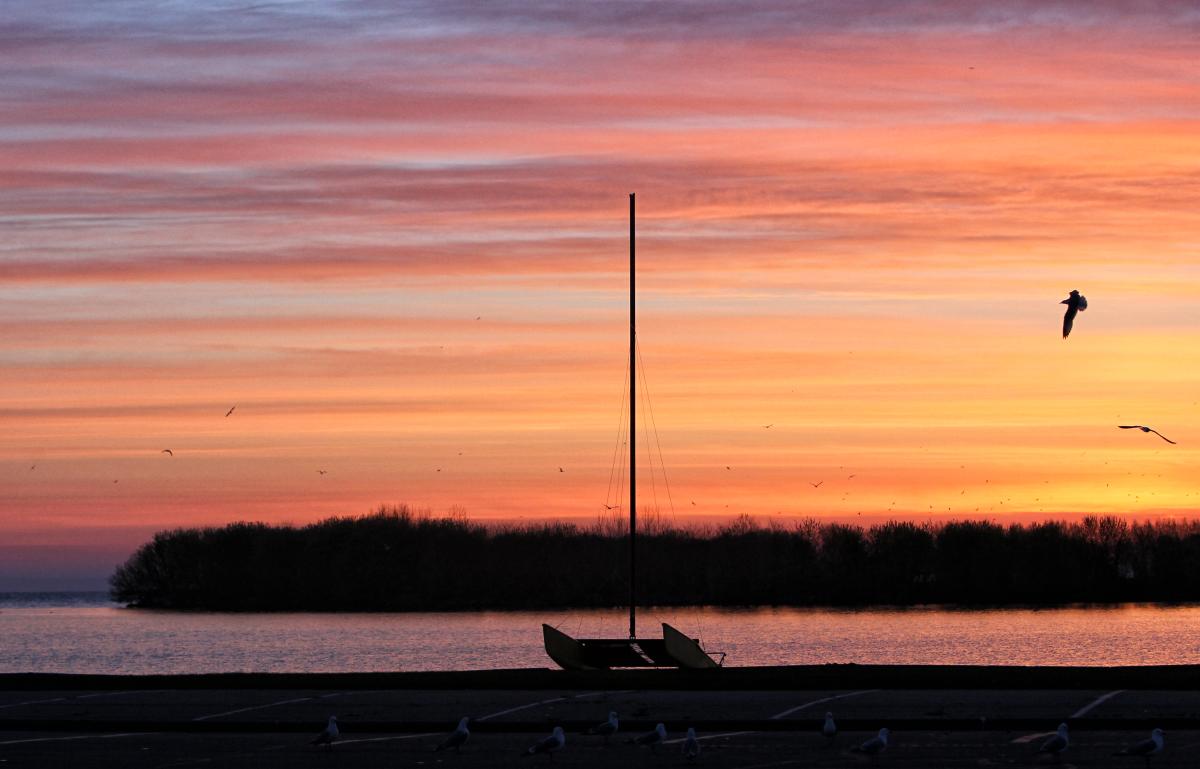 On The Water
 
Elektra Cruise offers  a unique boating experience aboard our new, 2021 Duffy 22' Sun Cruiser. It's the perfect way to enjoy a lazy summer afternoon or sunset, cruising the beautiful local waters of Oshkosh, Wisconsin.   
Midwest Rentals in Oshkosh offers pontoon boats, sea-doo spark jet ski's, kayaks, and SUP paddleboard rentals - 2, 4 or 8 hour rentals.
On the Loos Cruises, LLC - Relax and enjoy as the Captain and Crew of On the Loos Cruise take you on a leisurely cruise up the Historic Fox River and to Lake Butte Des Morts.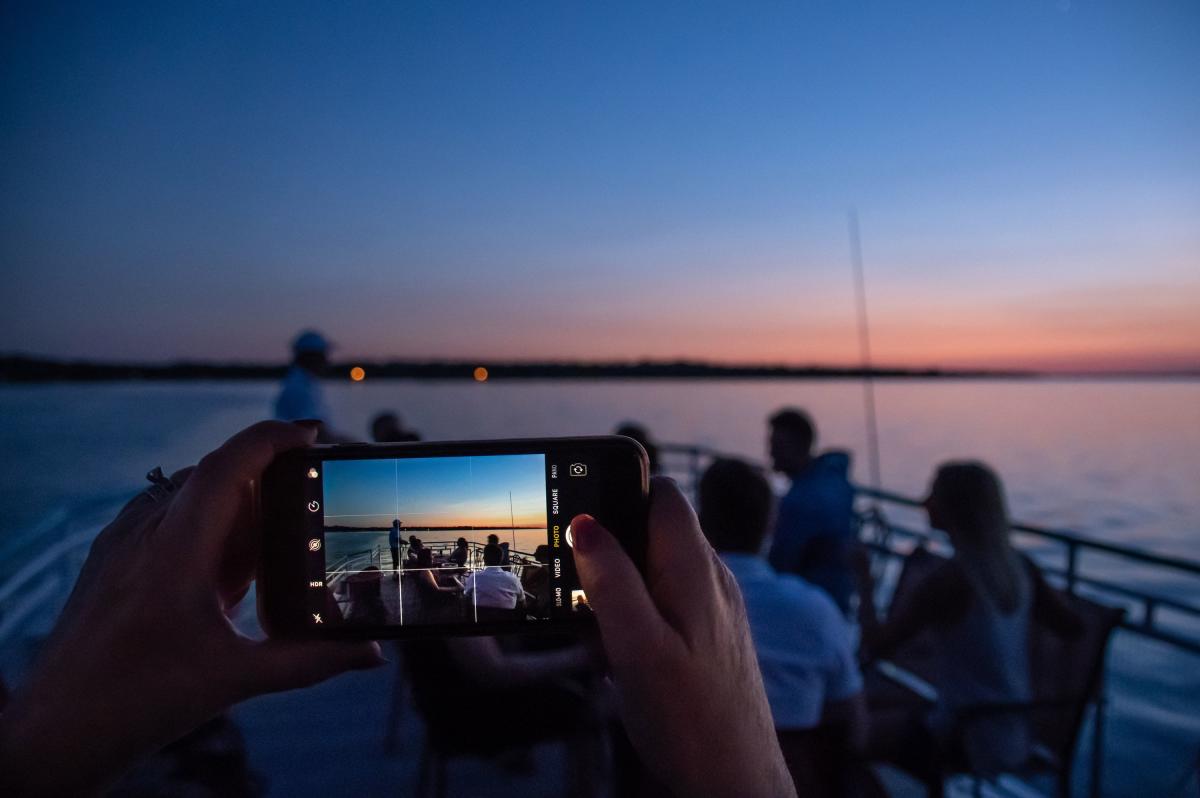 The Paine Art Center and Gardens is an English-inspired estate in a beautiful Wisconsin setting. Construction of the Paine began in 1925 and did not finish until 1948 when it finally opened to the public. Today, the historic Paine property holds a collection of more than a thousand artworks, including paintings, sculptures, furnishings and decorative objects. The entire estate features 20 garden areas, which have been designed to create outdoor "rooms" showcasing a wide variety of plants.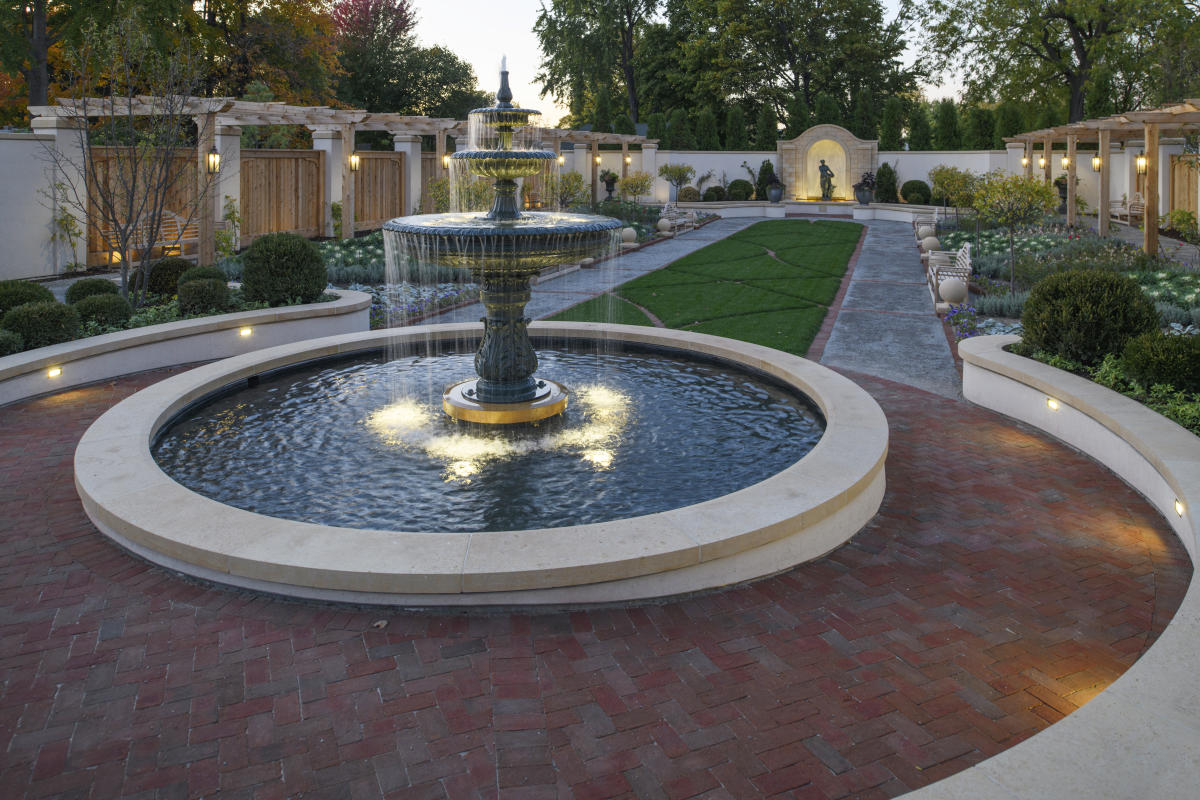 UW Oshkosh Campus
If you met your sweetheart while attending UW Oshkosh, what better place to propose than the University's campus! Reminisce while walking through campus, or check out part of the Wiouwash State Trail, which runs through Oshkosh and the rest of Winnebago County as well as directly through the UW Oshkosh campus.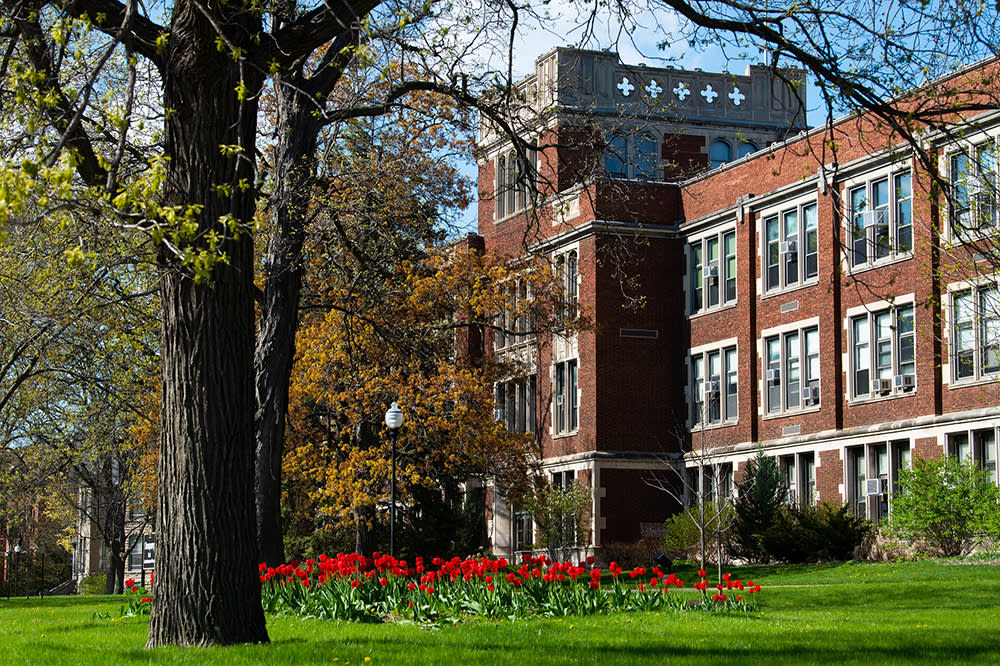 If you're looking for places to purchase an engagement ring, we've got you covered! Here's a list of local Oshkosh jewelers that would be happy to help.
Stay the night in Oshkosh—click here for overnight options!